GNCAP tests are the standard in the industry to rate cars according to rigorous experiments under different conditions to attach a safety value. However, this bizarre test can't be the way to go.
There are some people who have adopted a bizarre technique to test the build quality of cars by kicking and pushing them. Now, as one would imagine, this is far from the ideal way to check the strength of the body of a vehicle. GNCAP is a popular body that has designed standardised tests to be performed on various kinds of passenger vehicles at various places in the world. When it comes to certification, their scores are valued immensely. Hence, attempting something like kicking cars to test their build quality is plain stupid.
You may also like: Rare Fiat Punto Abarth Tests Build Quality of Maruti Baleno
You may also like: Maruti Dzire Hits A Parked Tata Nexon Exposing Its Poor Build Quality!
Testing Build Quality Of Cars By Kicking
The video clip has been shared by Prateek Singh who produces such content to raise awareness regarding the importance of safety among the Indian car buyers. In this instance, he posts some images where people are seen kicking a Maruti Dzire and pushing a Maruti Baleno to test the strength of the body. One image shows the aftereffects of kicking a car around the fender area, which is not the strongest part of the car anyway. Another clip shows a guy pressing against the fender of the car resulting in the deformation of that area. These activities are simply illogical since the cars are designed to protect the occupants and not their sheet metal.
Engineers design cars with adequate crumple zones, testing the torsional rigidity and installing strong side pillars for maximized stress and load transfers, airbags, and other safety kits. All this equipment is focused on providing a maximum safety net to the occupants in the case of any mishap. The bumpers and fenders are typically composed of plastics to give the desired shape. These are not supposed to be rigid in the first place. Hence, kicking the car will not reflect the build quality of it irrespective of whether or not it bends.
You may also like: Tata Nexon Tests Build Quality of Road Divider – VIDEO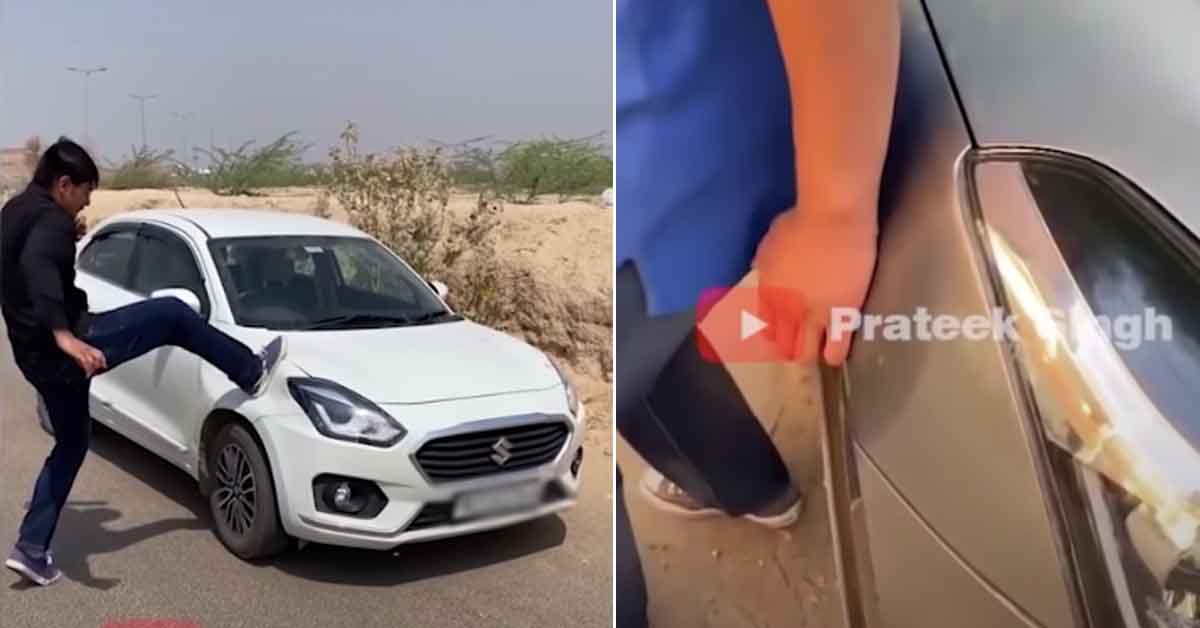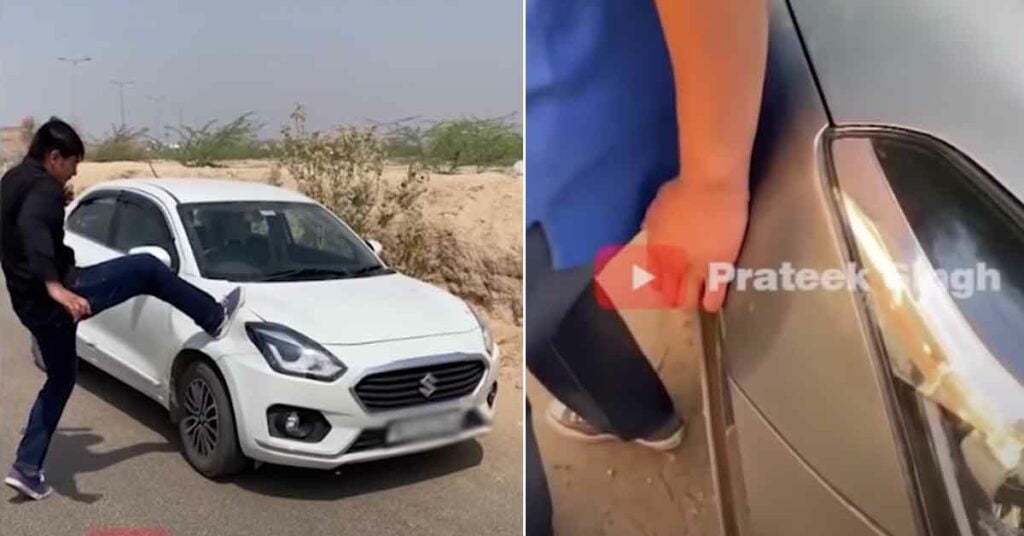 You may also like: Tata Tiago Justifies Its 4-Star GNCAP Score
Kindly stay clear of such conclusions that a few misinformed people are spreading. The best way to know the safety capability of a car is its NCAP rating. Better still, drive within the speed limit and follow the traffic rules and regulations. Hopefully, you won't require to test the build quality of your vehicle.
Join us for FREE NEWS Updates on our Whatsapp Community or our official telegram channel.