Ather Energy has announced the new 450X electric scooter, launching this month. It will be a limited edition model sold all over India.
After seeing huge success with the flagship Ather 450, the electric mobility brand is here to launch another scooter. The upcoming Ather 450X electric scooter will make its way to our market by the end of this month.
The Ather 450X electric scooter will have better performance, more features and be more intelligent. It will be launched as a limited edition scooter and the pre-orders for it will commence shortly. The scooter will be available pan-India.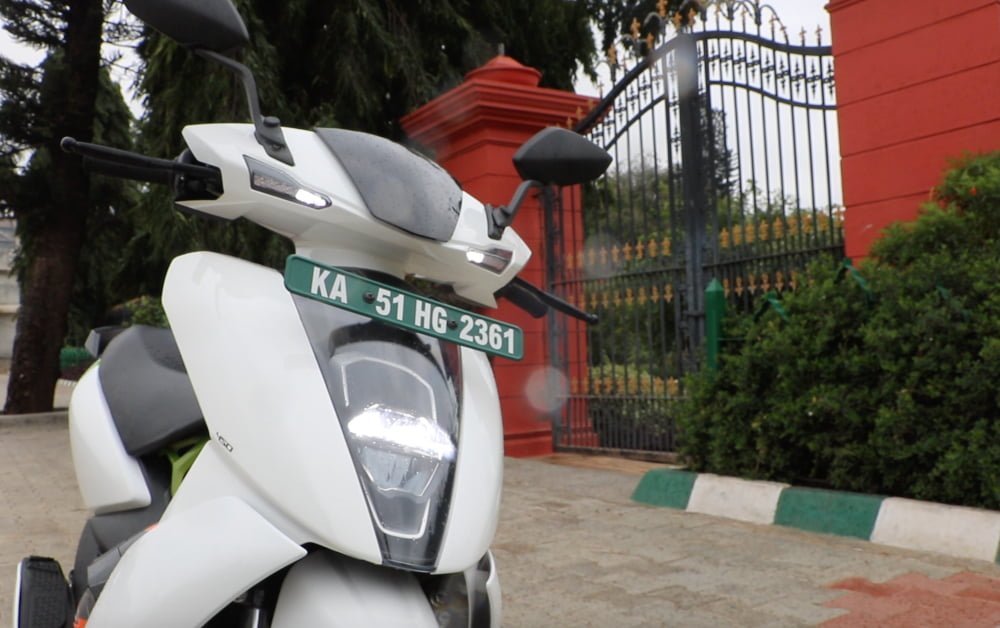 We expect the 450X to offer more riding range and higher power figures. Currently, the 450 gets a 2.4 kWh motor that produces 7.3 BHP and 20.5 Nm of torque. The top speed is limited to 85 km/hr, which can only go on the Sport Mode.
Also Read: Ather 450 Review – Costliest But The Coolest Electric Scooter In Town
Ather 450X could also get a better riding range from its current maximum of 75 kms. It comes with three riding modes – Eco, Normal and Sport – offering 75 kms, 65 kms and 55 kms of range, respectively. Although, many users have claimed that they got just above 100 kms of range as well.
In the Ather 450, the speed of Eco mode is limited to 45 km/hr, Normal mode limited to 65 km/hr and the Sport mode limited to 85 km/hr. In the Ather 450X electric scooter, which can see increased speed limitations for all the modes.
Ather 450 is a technologically advanced scooter which makes many unique features. The list starts with a 7-inch touchscreen system that shows Google Maps, riding range, battery status and all the details about the scooter. It also gets reverse parking gear, LED headlamps, front and rear disc brakes and alloy wheels. On the 450X we can expect some more features and a refreshed touchscreen system.
Also Read: Ather entry-level 340 Electric Scooter Discontinued because of Low Demand!
Ather is likely to price the 450X an upwards of Rs 1.25 Lakhs but not more than Rs 1.35 Lakhs (on-road Bengaluru). Due to the certification of FAME-II Scheme, the Ather 450 now comes for 1.14 Lakhs.