The phenomenon of price hikes in the new year is quite well known. To beat that, some dealerships are offering heavy discounts on select vehicles.
The new-gen Maruti Celerio is available with offers of more than Rs 50,000 at certain dealerships. The new year is approaching. It is quite a common practice in the automobile industry to introduce price hikes from the beginning of a new year. The reason for that is the rise in input costs like raw material, etc. Almost every carmaker has to do this at some time in the new year. That is the reason why many people buy cars in the last month of the year to avoid the price hikes. Let us check out how you can avail of these huge discounts with the Maruti Celerio.
Also read: WATCH – Is 2021 Maruti Celerio Really The Most Fuel Efficient Car?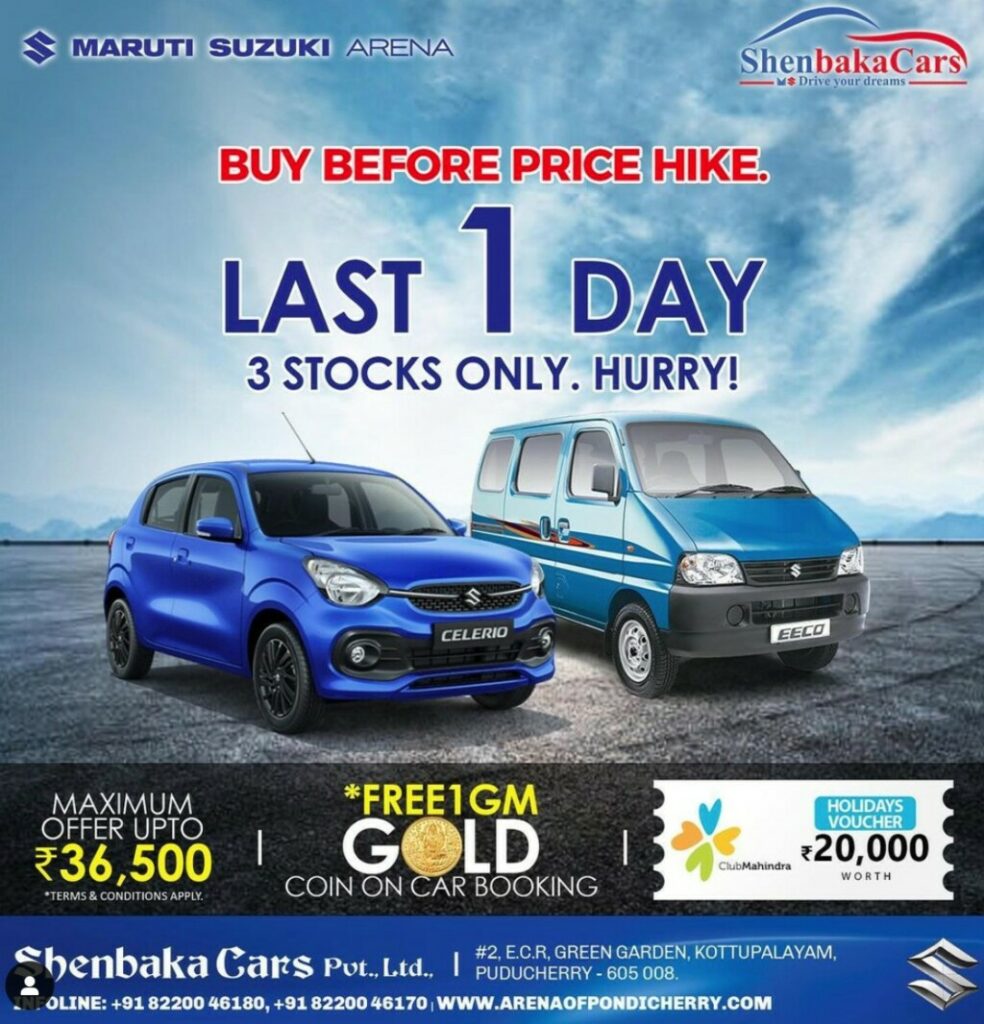 New-Gen Maruti Celerio Offers
According to this advertisement on Bonjourpondi page on Instagram, there are over Rs 50,000 worth of offers to be had on the new-gen Maruti Celerio. That is a huge discount with regards to the price range of the recently launched hatchback. There are direct discounts worth Rs 36,500. In addition to that, you could also get 1 gm gold coin with the booking of a new car. Lastly, you stand to get a chance to win a holiday voucher worth Rs 20,000 on Club Mahindra resorts. All these add up to very attractive offers indeed. If you are looking to buy the new Celerio and also want to save some money before the imminent price hike, there are only 3 units left in this stock. The contact details of the dealership can be found in the image.
Also read: Maruti Celerio VXi Detailed on Tape – Most Value for Money Model?
Specs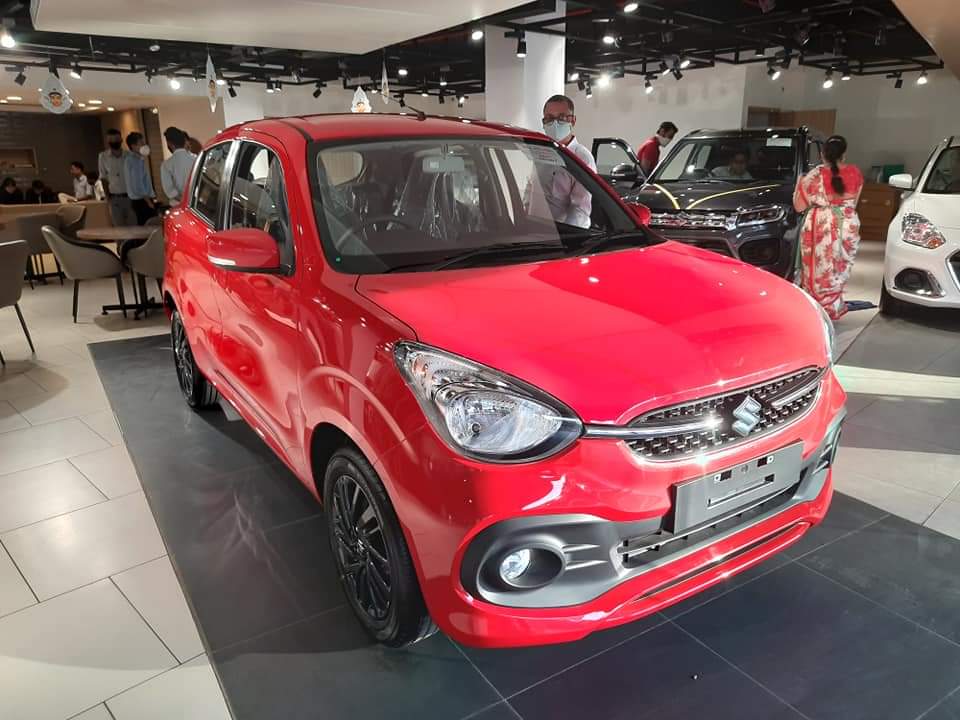 Under the hood, there is a new 1.0-litre petrol engine that makes 67 hp and 90 Nm. This is a K10C unit that replaces the earlier unit but like the engine powering the older model, this one's too available with 5-speed MT and AMT. Also, the new-gen Celerio is the best mileage petrol car in India with the VXI AGS version offering a stellar 26.68 kmpl officially. The prices of the Celerio range between Rs 4.99 lakh and Rs 6.94 lakh, ex-showroom. The rivals include the likes of Hyundai Santro and Renault Kwid.
Also read: New Maruti Celerio Back Seat Test – Is It Good for 3?