The aftermarket alloy wheel market is booming for the past few years with car owners wanting unique designs to make their cars look uber cool and different.
Maruti Baleno has recently received a new version and with these larger aftermarket alloys, these Balenos look even newer. The premium hatchback segment is completely dominated by Baleno and the rivals in Hyundai i20 and Tata Altroz are always found playing catch up. Plati is one of the biggest players in the aftermarket alloys industry and all of these designs are offered by them. Check out these unique patterns in the alloys for the new Maruti Baleno.
You may also like: 2 Days Old New Maruti Baleno Tests Build Quality of Brick Wall
New Baleno With Aftermarket Alloys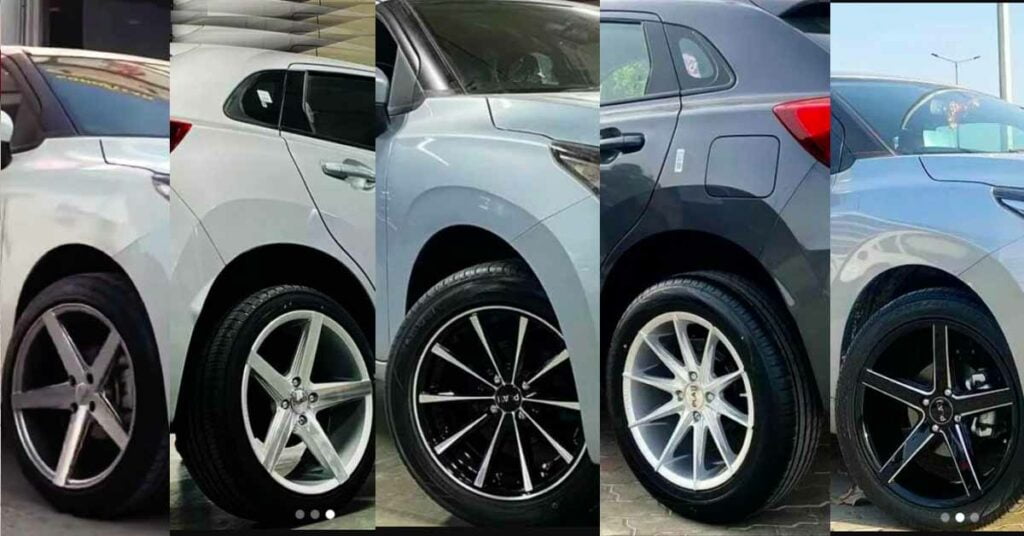 Plati PY-009 17″ Machined Hyper Silver
These alloys have a 5-spoke pattern and silver finish which gives a sporty vibe to the hatchback. They make the car look too high off the ground. These have low-profile tyres which aid in the handling capabilities. However, the ride quality is compromised due to a thinner sidewall.
You may also like: This Maruti Baleno Exemplifies After-effects of Cheap Modifications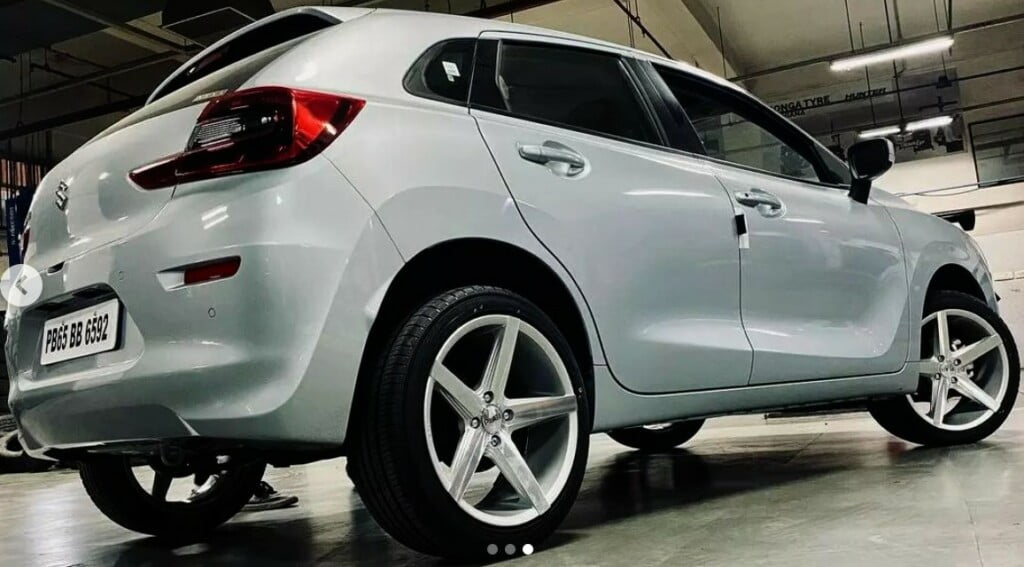 You may also like: New Maruti Baleno Cross Visualised as Honda WRV Rival
Plati PY-9018 16″ Machined Black
These are appropriate for Baleno as the hatchback comes with 16-inchers as standard. There are not too many adjustments required to install these. Also, the driving characteristics of the vehicle are not changed too much because of the similar profile to stock. This design features a 10-spoke pattern that looks elegant.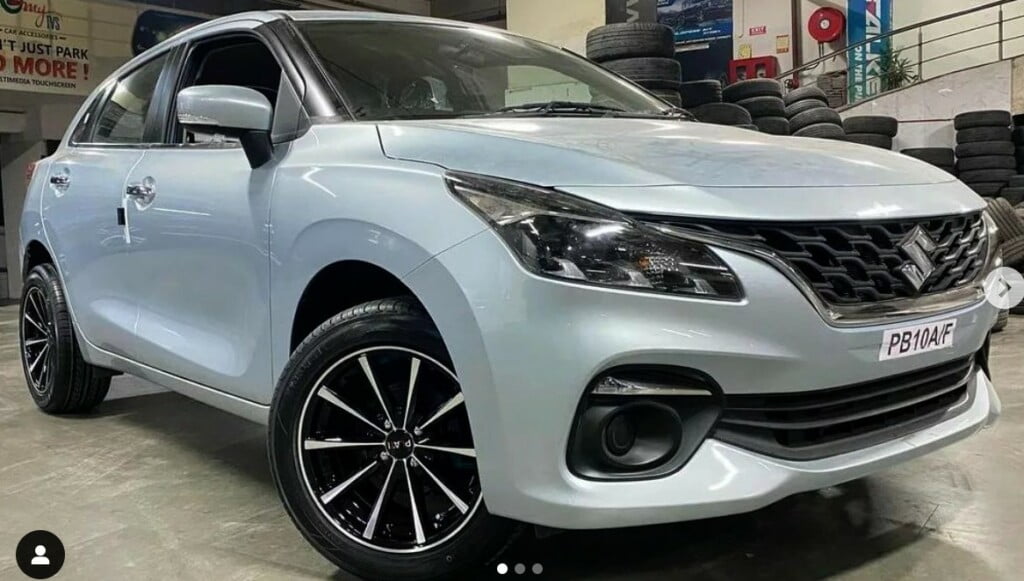 You may also like: Genuine Accessories for 2022 Maruti Baleno Detailed with Prices
Plati PY-009 17″ Black Milling
These alloys are ideal for those who are looking for a black shade to make the car look more sporty. The design gives out the impression of a dual 5-spoke pattern with black spoke and silver outlines. Being 17-inchers, the driving characteristics and mileage of the car will be changed a bit.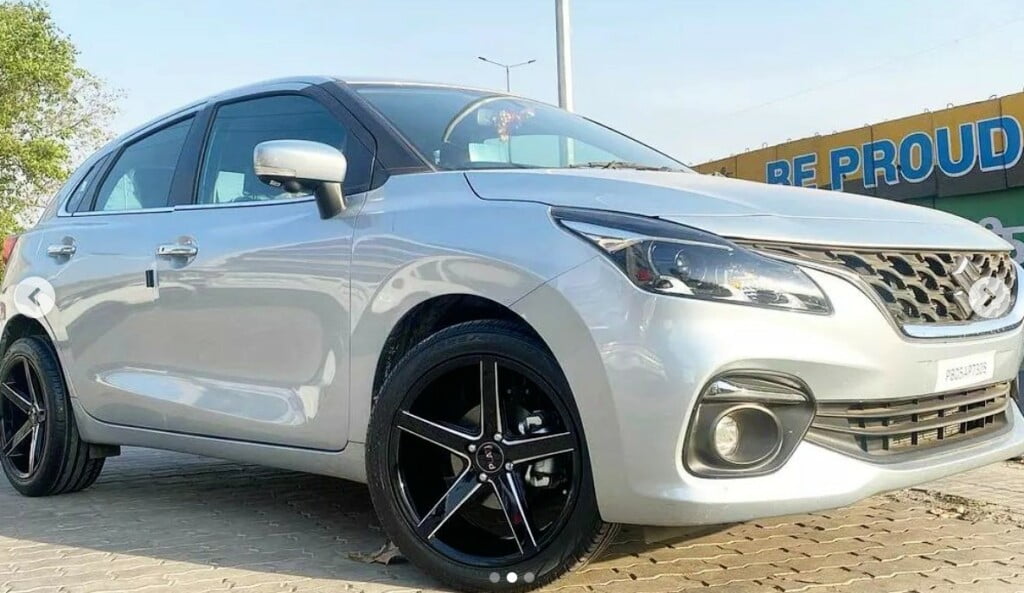 Plati New Arrivals PY-010 16″ Hyper Silver
These are one of the most eye-catching design patterns on alloys. This again features the stock 16-inch profile and has a 10-spoke pattern. The hyper silver looks great with black body colour and other dark colours. This would make your car look distinct from far away.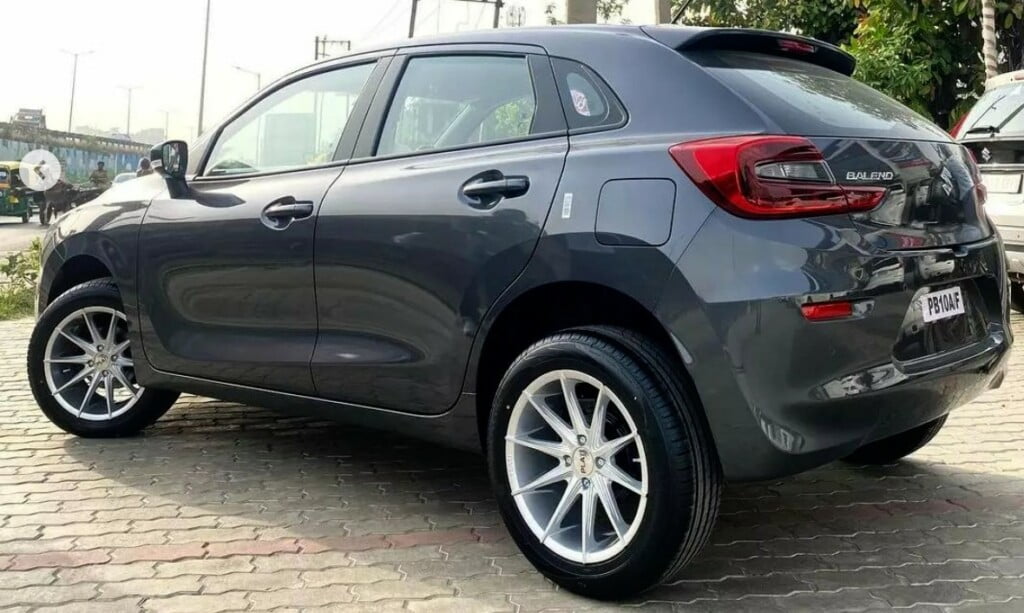 Maruti Baleno With 18-inchers
These last aftermarket alloys measure a whopping 18-inch and look ultra-cool on the white Maruti Baleno. The silver finish would look better with the dark paint shades. However, one will have to compromise on the ride quality a lot and the weight of the tyre with such a profile will also reduce the mileage. But they look unique and desirable.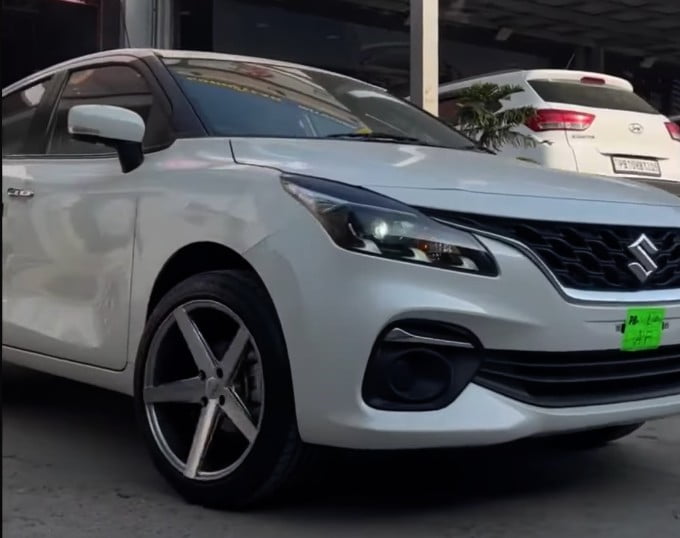 Let us know which among these were your favourite aftermarket alloys on the new Maruti Baleno.
Join our official telegram channel for free latest updates and follow us on Google News here.