Jaguar is favoring a mid-engined layout for the next generation of the F-Type and it could use an electrified or even a pure electric powertrain, drawing design cues from the C-X75.
Do you remember the Jaguar C-X75 concept? It was one of the first hybrid hypercars of this generation that never made its way to production. Do you also know that the next-gen of the Jaguar F-Type is already underway? How would it be if the next-generation F-type draws some design cues from the C-X75 concept? Does it not sound pretty interesting already? Well, that's exactly what's happening.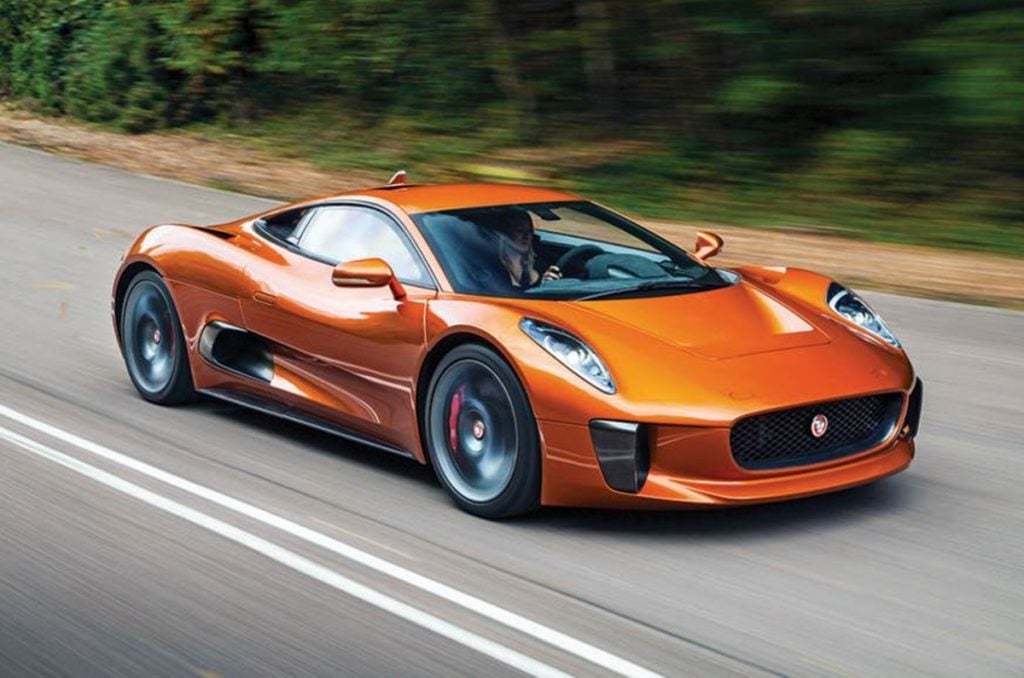 Jaguar's engineers and designers are still debating on key decision on the next generation of the F-Type. One of the most important being whether to continue with a front-mid engined layout as the current model or reinvent the car with a mid-mounted electrified – or even pure electric – powertrain. According to a report by Autocar UK, Jaguar is more inclined towards the latter.
At the time when this project was being conceived, it was former design director Ian Callum who laid out a blueprint for the next generation of the sportscar in collaboration with his successor, Julian Thomson. Speaking to Autocar UK in an interview, he said, " We could get quite close [to the C-X75]. There's still a formula within Jaguar for a front-mid-engined car. I have a preference for mid-engined cars. It's certainly something I would like to see."
It suggest that there are two design approaches that Jaguar could possibly adopt for the next-gen F-Type – the first being the short-nosed electric/mid-engined format and the other with a longer bonnet to accommodate front-mounted internal combustion engines (ICE), including a hybridised V8.  
Also Read : Future Audi RS Cars will go Hybrid and then eventually Fully Electric!
Callum further said, "For an electric sportscar, you could make a shape like [the C-X75] with the batteries in a T- or H-shape through the middle. Or you could make it as a longitudinal internal-combustion mid-engined car. It would be short enough. So the style won't dictate the drivetrain, but the drivetrain may dictate the style."
Also Read : Jaguar I-Pace SVR on the cards, says Jaguar's SVO Division!
The current F-Type would be available for sale for three more years before its replaced by its successor. Of course, Jaguar will give it several updates along the way to keep it relevant against its competitors. Meanwhile, if you didn't know about the C-X75, it was a concept that was conceived in 2010 and was originally designed to use jet turbines as generators for an electric propulsion system. The working prototypes however resorted to a more conventional petrol-electric hybrid system. However, it never made its way into production and thus, many do not know about this rather beautiful car which was much ahead of its time when it was first conceived.