This Nissan GT-R has been christened the Godzilla 2.0 and it comes fitted with a bespoke lift kit and off-road spec tires and several other modifications to be truly able to take on any terrain. And its still no slouch on the road.
The Nissan GT-R is best known as a sportscar and perhaps the very best at it from the eastern side of the globe. Meant to deliver the best of lap times, it is a track-bred machine with high downforce characteristics. The Nissan GT-R also gets an all-wheel drive system that's meant to provide optimal levels of traction on a track at all times. But have you ever imagined what the Nissan GT-R could do off the road with its all-wheel drive system? Well, that's exactly what we are going to talk about here.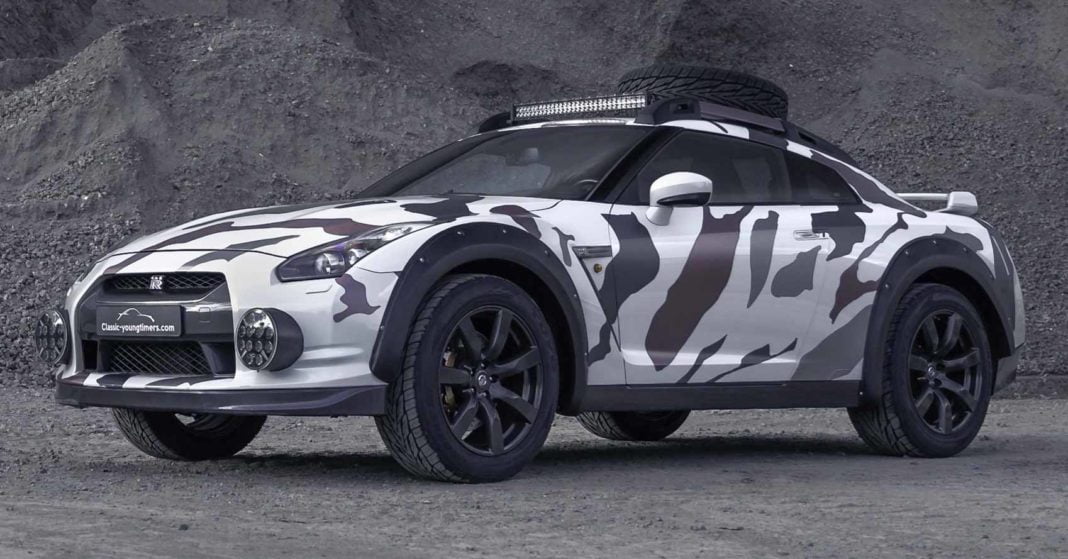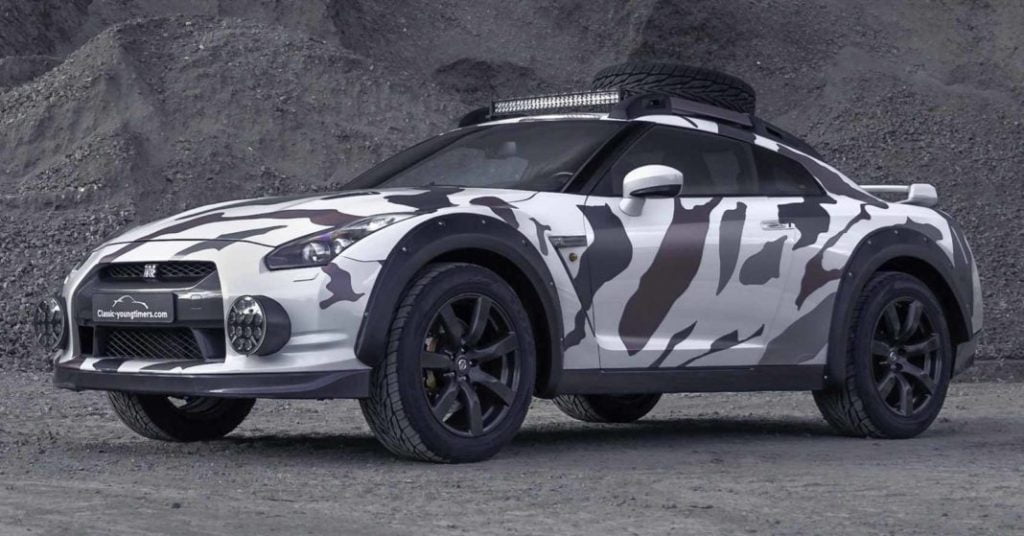 Well, you see, the GT-R is designed as a sports car and as standard, it's all-wheel drive system will not really help it much over unpaved territories. However, a certain modification shop called the Classic Youngtimers Consultancy has built an off-road version of the GT-R and it looks like a pretty serious bit of kit. This is a one-off special and while the company calls it a proper road-going sportscar, they also claim that this GT-R has serious ambitions to deliver on uneven surface conditions as well.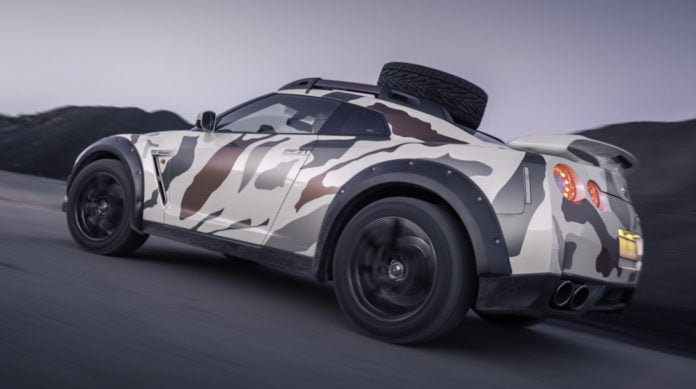 Christened as the Godzilla 2.0, this Nissan GT-R comes with a bespoke suspension setup that raises the ground clearance of the standard car by a massive 120mm and to further enhance its off-road capabilities, it comes fitted with Toyo Proxes ST III tires. These are proper high-profile off-road tires that's meant to go on SUVs with 20-inch wheels. Apart from riding higher off the ground, this Nissan GT-R also comes with flared wheel arches, custom lights on the front bumper, LED bar lighting on the roof, camouflage wrap and even a roof rack with a roof mounted spare tire. It possibly couldn't be more rugged than this.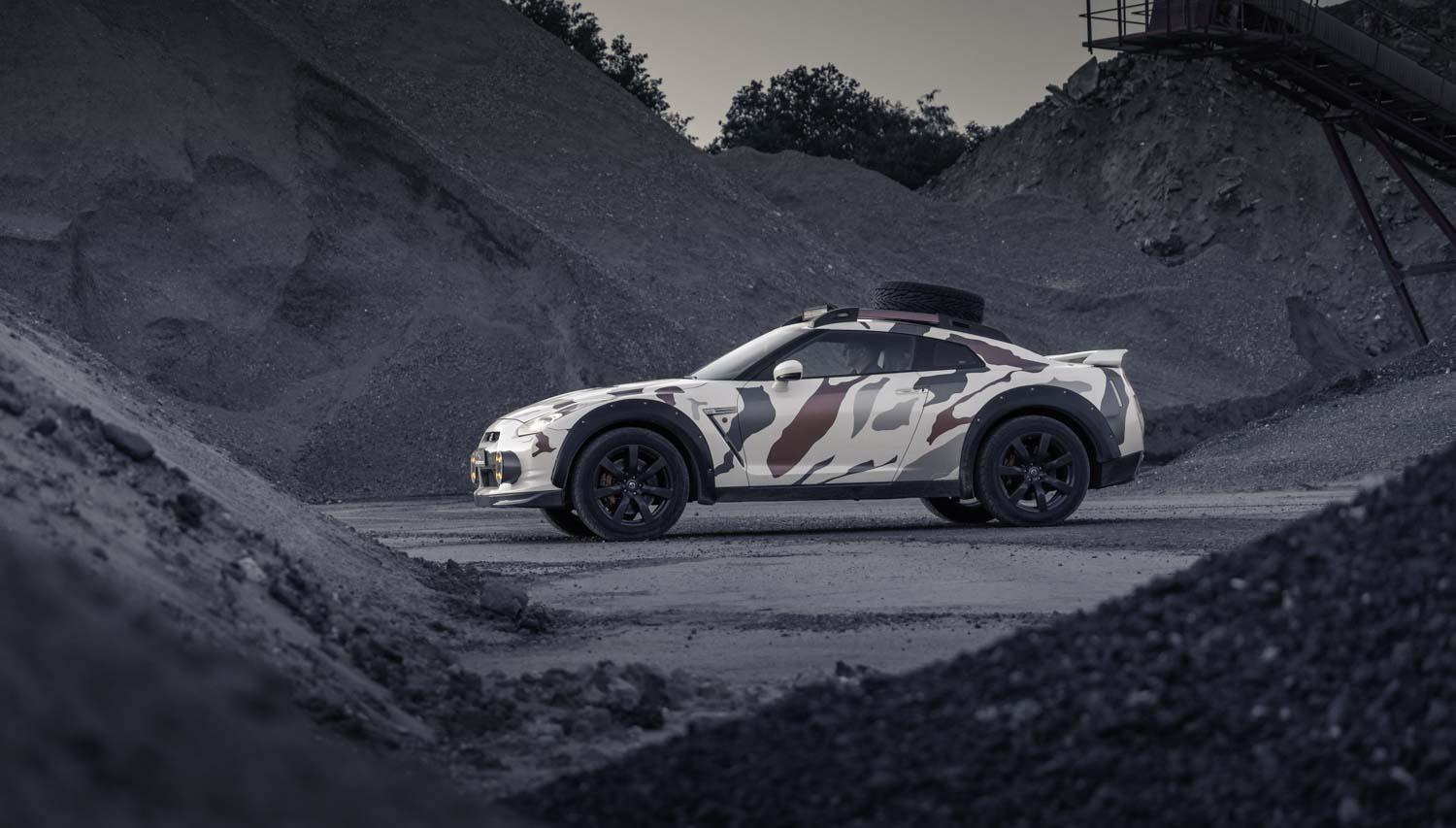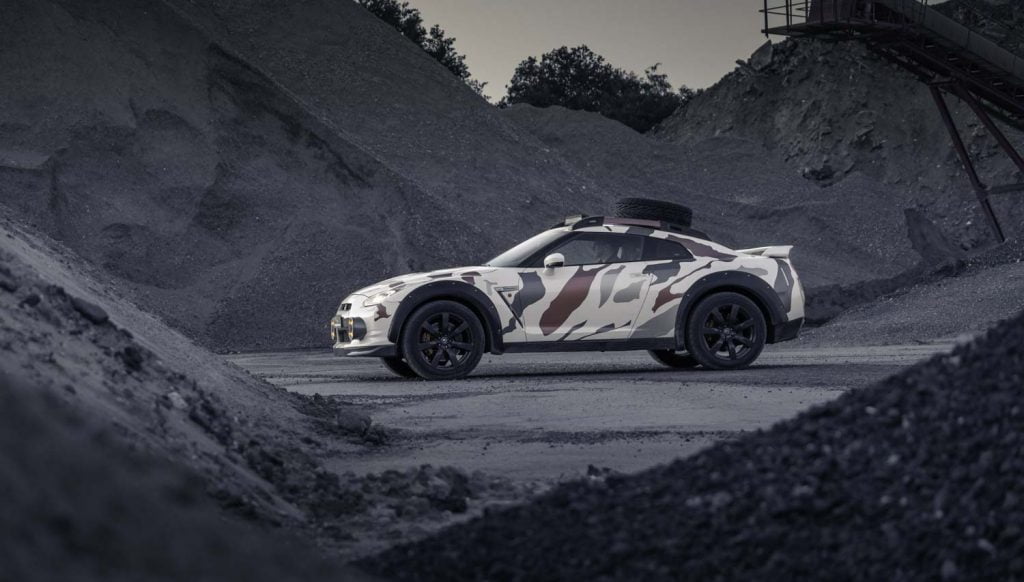 Also Read : Modified Premier Padmini Look's Like Mr. Bean's Car in Red!
This Nissan GT-R is powered by a 3.8 liter, twin-turbocharged V6 engine. The engine here has been tuned to produce 600 bhp. The donor car is actually a 2010 model which produced about 485 bhp, so that's definitely quite a heavy upgrade. Other parts of the car including most of the body panels are completely stock, as they come fitted from the factory. We bet this GT-R can certainly go places now and finally the all-wheel drive system can really come to play with increased ground clearance and off-road spec tires.
Also Read : This is 1959 Royal Enfield Bullet That's Powered by a DIESEL Engine!
This is not the first time Classic Youngtimers Consultancy has built an off-roader out of a spots car. In the past, they have done something quite similar with even a Bentley Continental GT and even a Lamborghini Gallardo. Go check them out on the internet if you didn't know about them. And while we are with the Nissan GT-R, you should also check out the stunning Nissan GT-R50 designed by Italdesign, a 720bhp track-only monster.
Join us for FREE NEWS Updates on our Whatsapp Community or our official telegram channel.