Nissan Micra CVT Review – Long Term Report
Around six months ago, when we were handed over the keys to the Nissan Micra CVT, we were looking forward to driving this hatchback in the hustle and bustle of New Delhi while giving our left foot some much-needed rest.  The car will soon go back to Nissan India and after spending around seven months with the Micra, we have come away immensely impressed with how easily it tackles jam-packed roads, narrow streetsm and tight parking spots. There are, obviously, a few minor issues, but they pale in comparison to the many positives of this car. Read our Nissan Micra CVT review and long-term report to find out how it is to live with this competent li'l hatchback.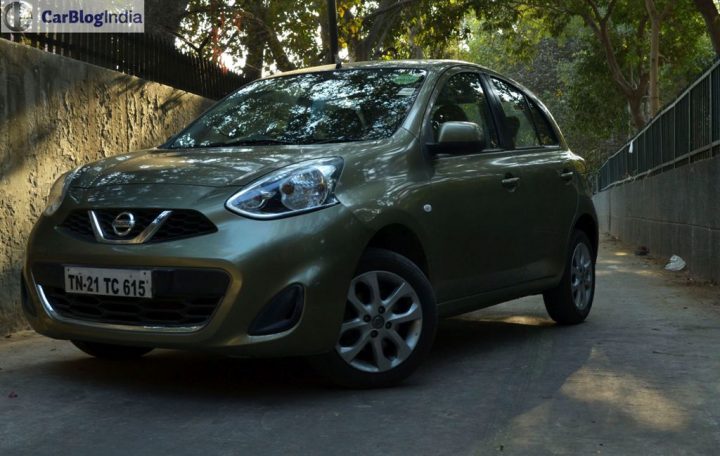 Also See- 2017 Nissan Micra
Fact File –
Model — Nissan Micra CVT
Price – INR 7.05 lakhs (ex-showroom)
Test Started On — September 28, 2015
Mileage Clocked — 1351 kms
Fuel Efficiency — 12.05 km/l
Fuel Consumed — 112 litres
Fuel Cost — INR 6740
Other Expenses — None
We won't talk much about the design here since there is nothing new to mention and most of you must have already formed opinions about the car's rounded styling, a theme prevalent even on the inside. It is a decent looking car on the outside but a minor quirk is that design might be perceived as a bit too feminine and a tad too soft by some.
The first thing that strikes you once you step inside is the interior room. The Micra's compact dimensions seem to belie its spaciousness inside. The little hatch can easily ferry four to five people around without them complaining about legroom or headroom issues. Speaking of lack of complaints, it also scores pretty high in terms of the ride quality and comfort. In our three-month stint, the Micra dealt with a fair share of bad roads, but it did negotiate bumps and potholes with quite an aplomb. It also has a very effective air conditioner and a good quality audio system. The boot space is also ample for a small family road-trip or a quick airport commute. Another really impressive feature of the car is the quietness of the cabin, even in the worst of city traffic chaos, the car keeps you calm and cool inside, with minimal noise seeping into the cabin.
While the CVT that comes mated to the 1.2-litre petrol will keep your left foot very happy and allow you to comfortably position both your hands on the steering wheel, the boy racer in you will be disappointed. Flooring the accelerator will only cause the engine to squeal without the Micra darting forward the way one would expect it to. This is a behavioural trait associated with most CVTs out there. Sport mode does take care of that issue to a certain extent, but the mileage ends up taking a hit. However, bearing in mind that neither is it meant for outright performance nor is it advisable to indulge in spirited driving within the confines of the city, the Nissan does well under normal city driving and highway cruising. A certain light-footed approach with the throttle will ensure ample power whenever required without giving  the driver too much to complain about. In case you still want more, you can turn on Sport mode with the push of a button on the gear lever. This makes the Micra a little more enthusiastic by keeping the revs high.
Video Review
Trundling along city streets, we found ourselves falling in love with the convenience the Micra offers. So much so, we are dreading the thought of going back to driving a manual on the busy streets of the city. Another quality that will be sorely missed is the ease with which we were able to fit the Micra into tight parking spots. Much of this can be attributed to compact dimensions, a tight turning radius, and a light steering. The feather light nature of the steering might not be very well suited to highway usage, but we'd rather have that in a city car over a heavier steering setup.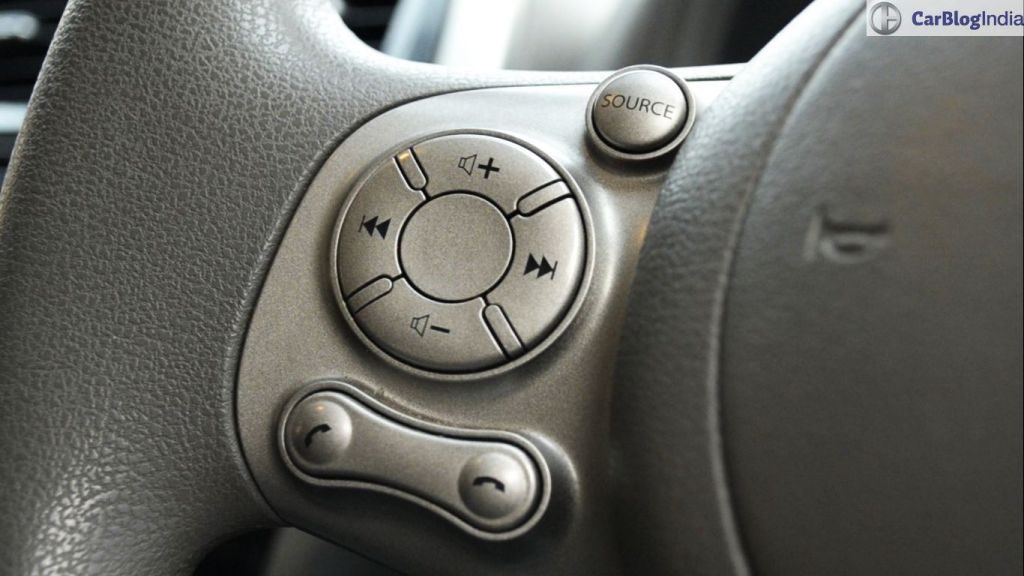 The Nissan Micra CVT boasts a lengthy list of features. The keyless entry works with both front doors as well as the boot and at no point did we find ourselves pulling out the key fob from our pockets. Then there are other provisions such as Bluetooth telephony, steering mounted controls, electrically adjustable ORVMs with powerfold function, all of which you come to appreciate only after prolonged usage.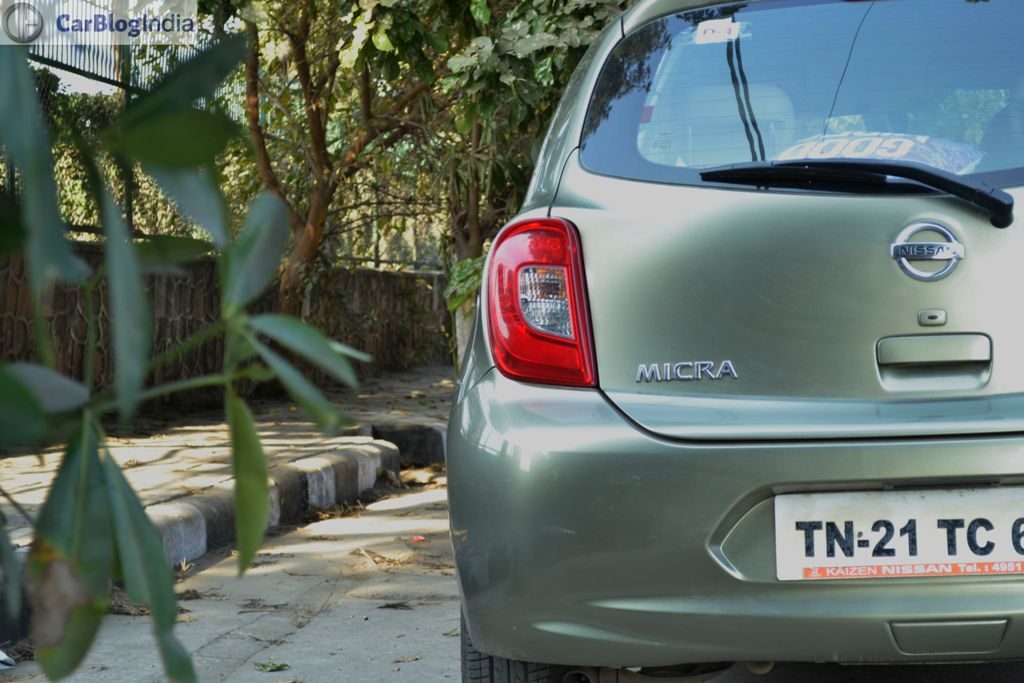 As we drove the Nissan Micra CVT over a mix of congested city roads and empty highway stretches, the hatchback managed to return around 11-12 kpl depending upon our respective driving styles. At almost INR 8 lacs (on-road, New Delhi), the Micra CVT isn't exactly cheap, but then, again, price conscious customers on a tight budget will rarely look towards petrol automatics. As we mentioned earlier, the Nissan Micra is a very likable car. Your family will not complain about the space or ride comfort on offer, it will keep your left foot happy, and you will find yourself marveling at the long list of features it has on offer. We should also mention that over the course of three months we did not face any major quality or reliability issue. Yes, it isn't the quickest. Also, the CVT might feel sluggish, and it this car also has a high price tag. But the Micra CVT will go about its job of ferrying you from point A to B with no hassle whatsoever. We are definitely going to miss this practical little hatch from Nissan.
Gallery
Also See – Maruti Celerio Diesel Long Term Review
Stay tuned to Car Blog India for more reports like our Nissan Micra CVT review and long-term report here.