It's always heartening to see the younger lot surprising its elders with new car surprises. Here, an NRI buys a Tata Nexon for his granny
Here is a video that shows a pretty emotional episode of an NRI gifting his grandmother a Tata Nexon. As per the title of the video, the purchase of the new vehicle was kept as a surprise from the aged lady. It's only when she is taken to the dealership that she realizes that her grandson is about to purchase a new vehicle. A foreigner friend who accompanied the grandson can be seen exclaiming how only the wealthy Americans buy a new car from a dealership instead of buying a used vehicle. Overall, the video captures a pretty emotional moment of a proud grandmother beaming at the success of her grandson. Have a look at the video below –
You may also like- Aged Mom Gifted Rolls Royce by Son- See Her Reaction
You may also like: Watch Home Delivery of Rolls Royce Ghost in Hyderabad
Vlogger Impressed with Progress Made by Tata Motors
The video starts with the NRI vlogger and his foreigner friend sharing a light moment with the granny over a meal. The video then cuts to the video host getting into a Maruti Swift and exclaiming how Tata Motors has been doing really well in the market. He quickly tells why he decided to purchase the 'Make in India' car from Tata Motors. He also tells how he's not too comfortable with a manual transmission. The vlogger's friend and granny are then shown seated at the dealership. The aged lady exclaims how the presence of her grandson makes her really happy. Meanwhile, the foreigner says how only wealthy Americans buy new cars from dealership while most others opt for used vehicles instead.
You may also like: Chaiwaalas Achieve 20 Cr Turnover, Buy Dream BMWs – FULL STORY
Tata Nexon Leaves US-Based Toyota Corolla Owner Impressed
Finally, the keys of the brand new Tata Nexon XZ are handed over to the grandmother and she gets into the co-driver seat. The vlogger then tells why he didn't opt for the sunroof variant. As per him, the premium the fully-loaded sunroof-equipped variant commands over the XZ trim is not justified especially because of the sunroof having little use in harsh climatic conditions of the country. He then starts driving and is quick to appreciate the light Electronic Parking Steering of the SUV. He's actually quite excited about this feature as the Toyota Corolla he uses in the USA has a Hydraulic Power Steering unit. He also appreciates the gear indicator as it helps him use the manual transmission more efficiently.
You may also like: Cars of Ashneer Grover of Shark Tank India Fame- Rolls Royce to Porsche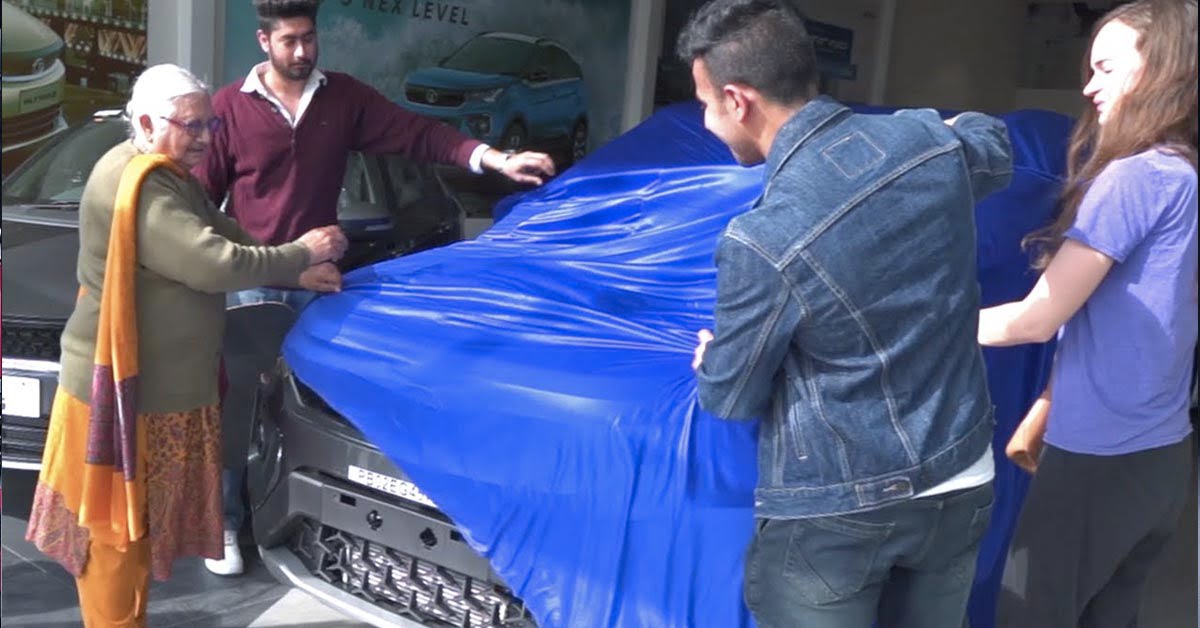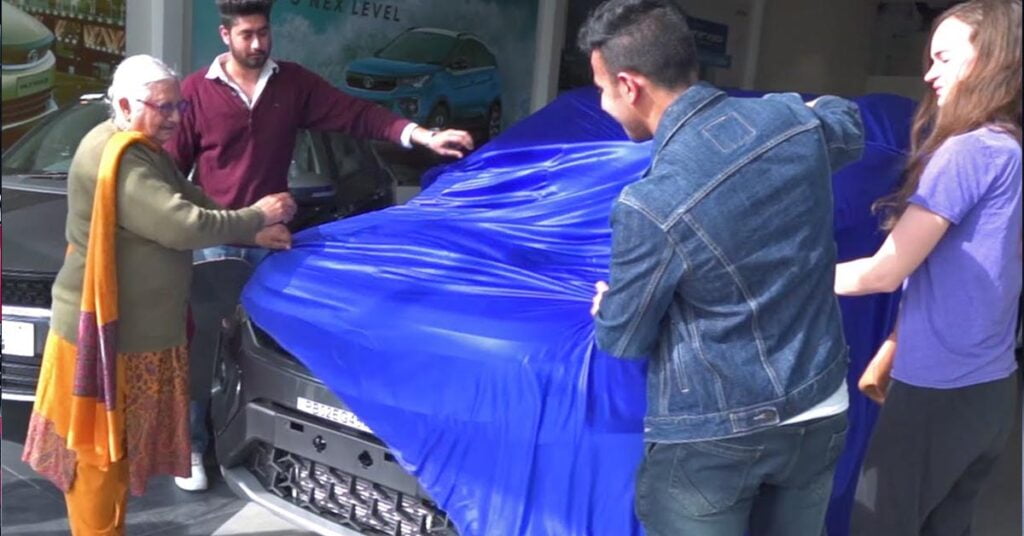 You may also like: Priyanka Chopra Sells Her Rs 5 Cr Rolls Royce To Bangalore-based Businessman
The vlogger also likes the power aircon and rear AC vents of his Tata Nexon. He drives to a Gurudwara to seek blessings of the Almighty. He also states the reason he opted for a Tata Nexon is that it offers easy ingress and egress to his grandmother. Further helping him finalize this vehicle over others was the good ride quality that keeps his granny comfortable even over broken roads. He once again says that the Nexon turned out to be more comfortable even than the Toyota Corolla he drives back home. All in all, the video captures how bringing home a Tata Nexon has made the US-based vlogger really happy.
Join us for FREE NEWS Updates on our Whatsapp Community or our official telegram channel.