An Okinawa Electric Scooter recently caught fire in Hosur, Tamil Nadu. It was an iPraise+ model. Luckily, no one was hurt
Yet another incident of an EV catching fire has come to light as an Okinawa Electric Scooter recently went up in flames in the city of Hosur in Tamil Nadu. The mishap took place when Satheesh, the 29-year-old owner, was riding his Okinawa i_praise+ on the outskirts of Hosur. The rider was on his way to Bangalore when his electric vehicle caught fire.
You may also like: Fire in Okinawa EV Burns Down Entire Showroom
You may also like: WATCH 20 Jitendra EV Electric Scooters On Fire Inside Transport Truck
Fortunately, Satheesh managed to jump off the burning Okinawa electric scooter and even managed to quench the fire with the help of a few locals. However, his scooter was pretty much rendered useless by the time the fire was put off. The scooter was barely a year old. The latest incident once again brings into focus the safety quotient provided by the electric two-wheelers in the harsh climatic conditions of the country.
You may also like: Tata CNG Bus Catches Fire, Company Reacts – Full Details
While the heatwave through the country has surely made summers a lot worse than usual, it's noteworthy that the temperatures are yet to peak out. However, already, we've seen over a dozen incidents of electric two wheelers catching fire in many parts of the country. In fact, the latest Okinawa electric scooter is just one of the many similar incidents of Okinawa models going up in flames. Also, the many cases of EVs catching fire could even work against the government's wish for faster adoption of EVs.
You may also like: You may also like: 4th Pure EV Electric Scooter Goes Up in Flames In 8 Months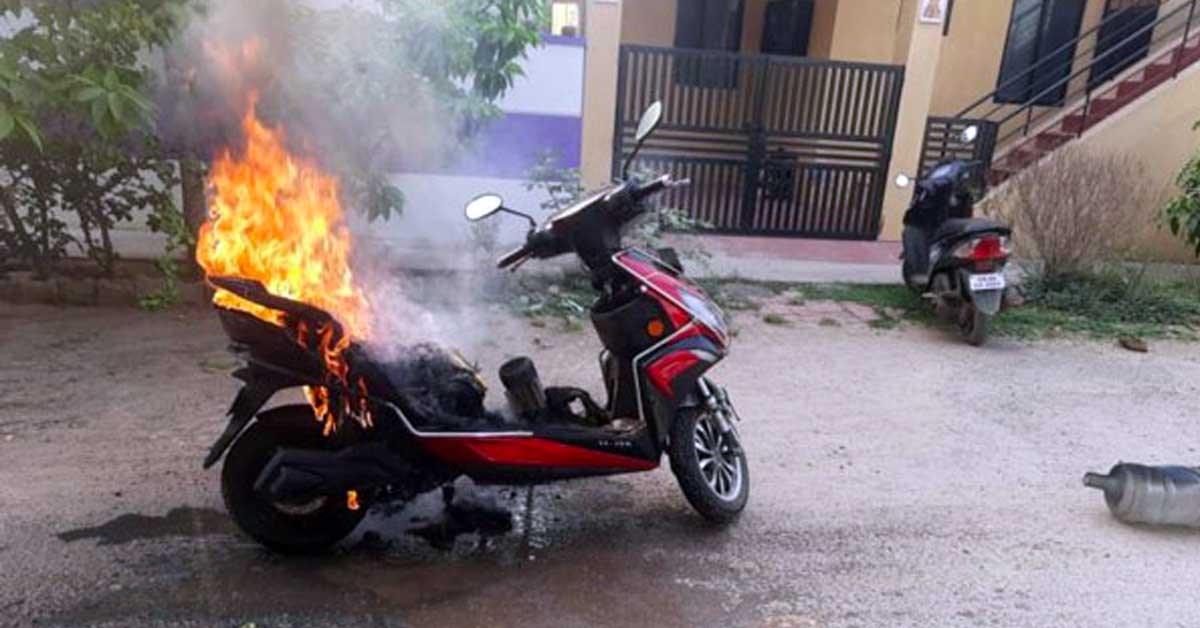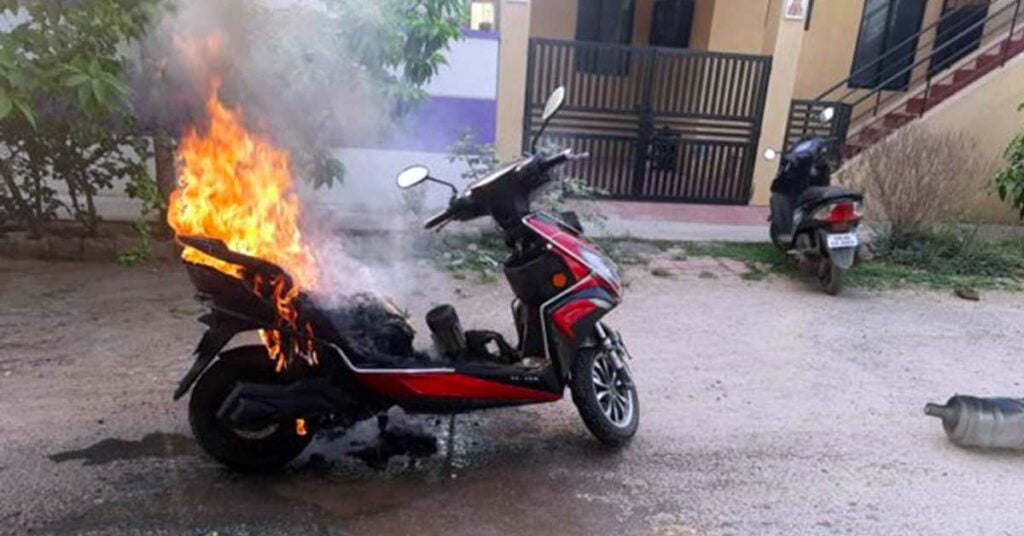 The actual cause of the fire in the Okinawa electric scooter is yet to be ascertained but the heatwave that sweeps across India these days seems to have played a huge role in the soaring temperatures in parts of India. Also, like we said, this is not the first time an Okinawa EV has gone up in flames. About a month ago, another model from this EV-maker caught fire in Vellore it was being charged late night. The fire led to the demise of the owner and his minor daughter. Also, Okinawa is among many electric scooter manufacturers to have issued a voluntary recall for all its models in order to check the vehicles for any issues that might lead to fire. More than 7,000 electric two-wheelers from various EV manufacturers have been covered under this recall drive.
Join us for FREE NEWS Updates on our Whatsapp Community or our official telegram channel.