EVs are infamous for being dangerous in their operations under high-temperature conditions. This incident from Telangana exposes the instability of EV batteries in summer.
A PureEV electric scooter has been filmed going up in flames in Telangana. The woes of EV owners continue with a constant fear of their electric vehicles catching fire. Since the onset of the summer season this year, over 2 dozen electric scooters have gone up in flames already. This is a terrible press for the advocates of EVs. The batteries are temperature-dependent which is the reason why they catch fire if the conditions are not appropriate. Let us check out the details of this unfortunate incident.
You may also like: Simple One is Now Longest Range Electric Scooter in India
You may also like: BattRE Joins Hands with Bounce Infinity for Battery Swapping Solutions
PureEV Electric Scooter In Flames
The YouTube Shorts captures the sheer magnitude of the fire that engulfed the electric scooter. A bystander is seen pulling his own scooter out of the way that was parked right beside the e-scooter. The typical characteristic of a battery burning is the pop sound that is like crackers bursting frequently. The reason why these fires are nigh impossible to control is because of the nature of the explosion. These are chemical explosions from the cells of the batteries. Batteries, as everyone knows, are inflammable and the material inside the cell of a battery keeps suling the raw material for the fire to sustain. Hence, the fire extinguishers and water don't generally work.
You may also like: Ola Electric vs Chetak Electric vs Ather Electric – Hill Climb Test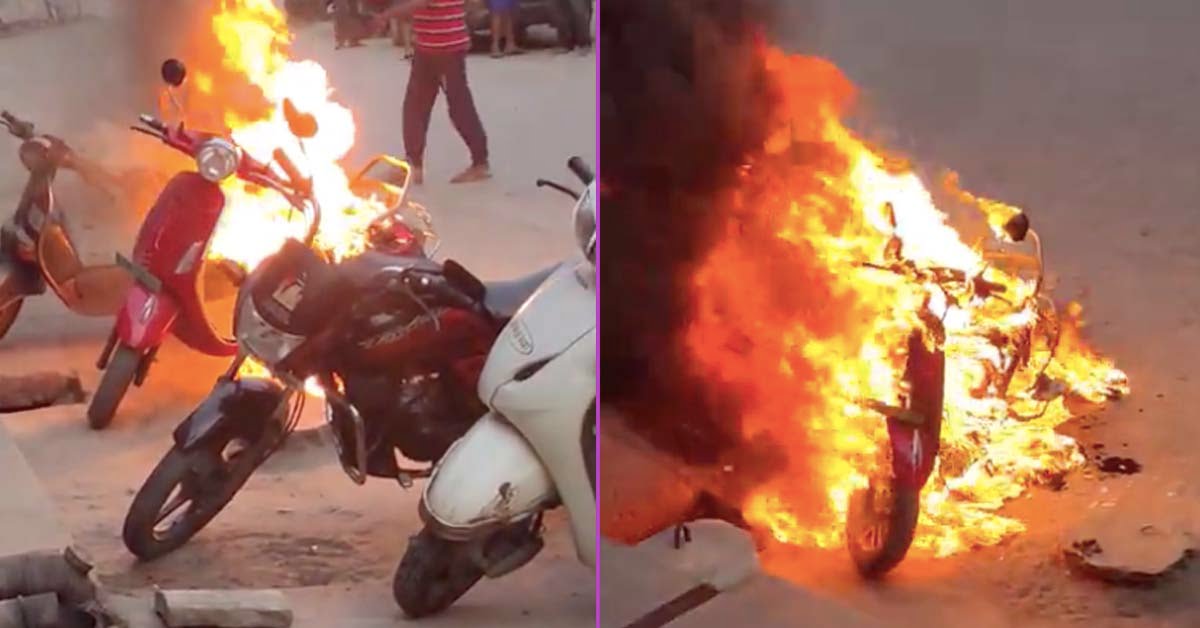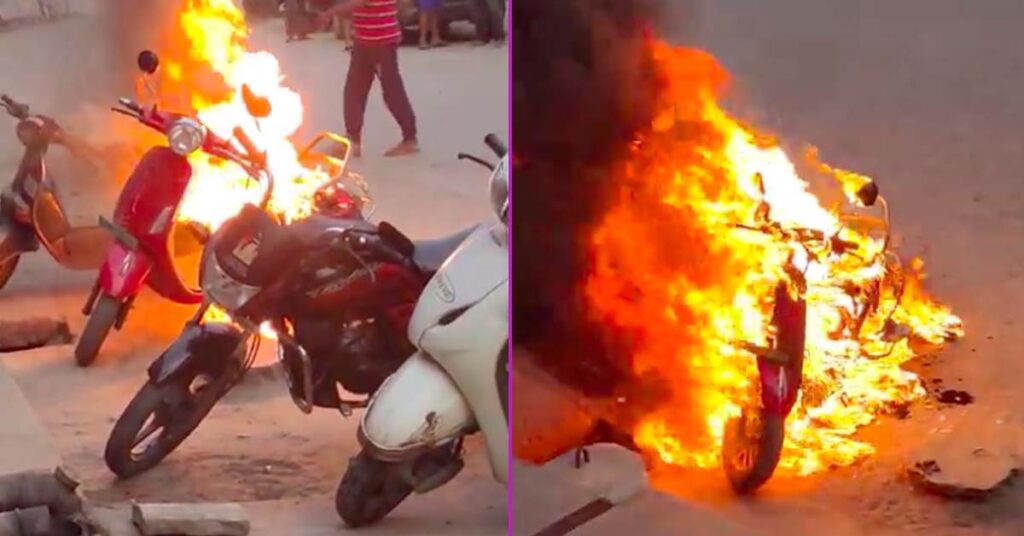 That is also the reason why many electric scooters caught fire hours after extinguishing the fire the first time. That is also a common phenomenon for those who are EV experts. But for the uninitiated, which a majority of EVs buyers are, this could disturb their peace of mind, and rightly so. There are big companies who are trying to use safer batteries for EVs and are investing heavily in battery development to manufacture safer batteries for EVs. Until then, however, the EV makers like PureEV must issue a full recall to ensure that this doesn't happen again.
You may also like: LML and eROCKIT to Sell Human Electric Hybrid Bike in India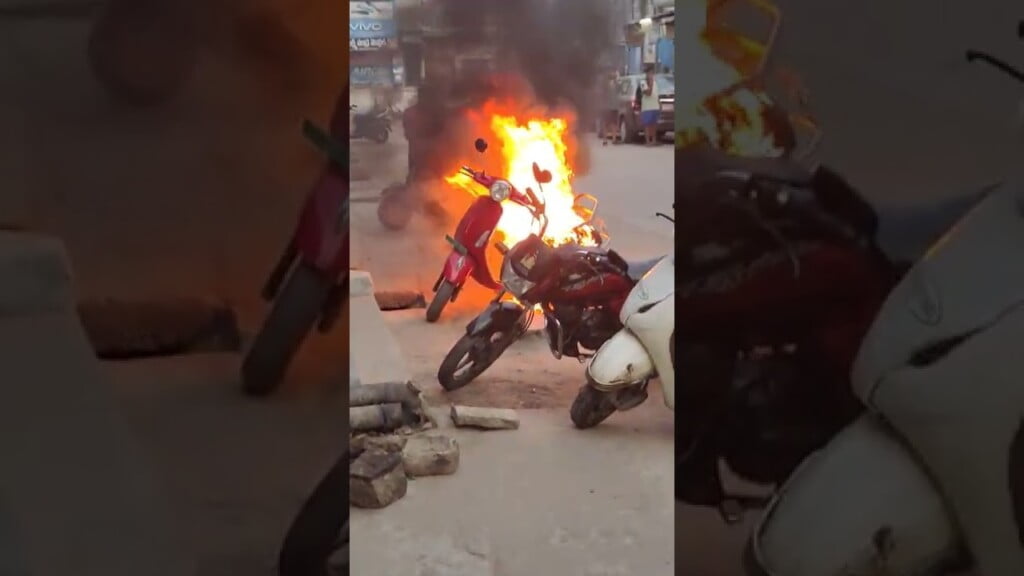 A few people have already lost their lives in these fires over the last year. This is, in fact, the 4th PureEV e-scooter to catch fire in just 8 months. Such incidents will definitely prove detrimental to the mass adoption of EVs despite the massive push from the government in the form of incentives and subsidies.
Join us for FREE NEWS Updates on our Whatsapp Community or our official telegram channel.