Car enthusiasts often enhance the appeal of their vehicles. Now, an old Innova has been turned into an ultra-luxury chariot
The Toyota Innova is one of the most popular cars in the Indian market. The compact MPV was introduced by the Japanese automaker Toyota in 2004. It features a three-row design. Converting cars to suit your needs has become quite mainstream now. Automobile designers are now using various modern techniques to improve the final results. Now, Auto Trade has skillfully modified an old Toyota Innova into a super luxurious car in just 25 working days. Let's take a closer look!
You May Also Like: Judge's Toyota Innova Crysta Tests Build Quality of Merc E-Class
You May Also Like: Toyota Innova Crysta vs Mahindra Scorpio – Tug of War
As you see in the YouTube video by Speedy Singh, the old Toyota Innova looks quite regular from the outside. However, inside, it has the looks and features of a premium lounge. You will get stylish interiors with premium fabric and wooden panels all around. There is also a 32-inch Sony Bravia Android TV. The electrically-powered reclining seats (up to 160-degree) look quite comfortable. For privacy, a partition has been created as well.
You May Also Like: Check Out This 6×6 Lowrider Widebody Concept of Toyota Hilux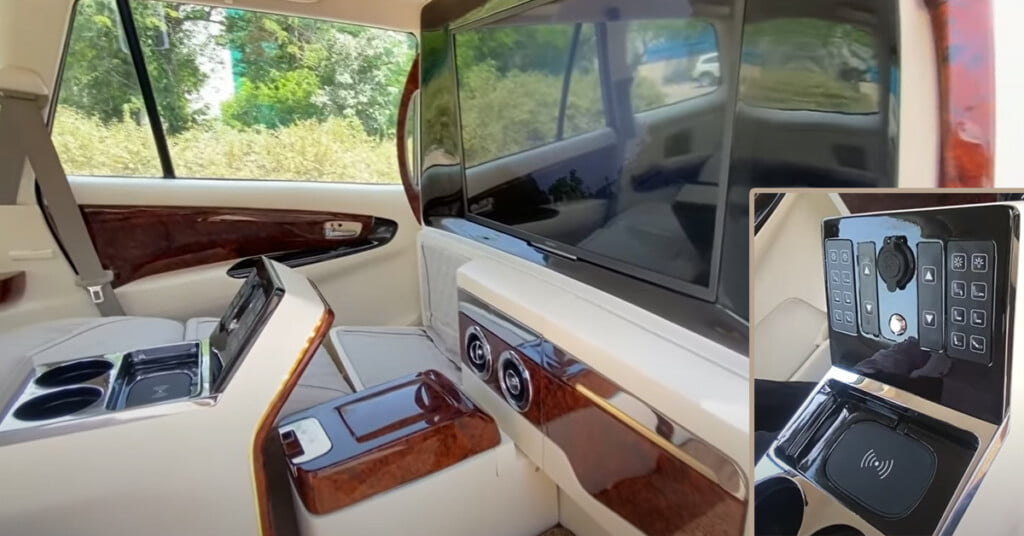 Additional features include ambient lighting, a 7.5 litre coolbox, a jump seat, Belgian carpet mats, cup holders, USB charging points, a wireless charger, an intercom system, an air purifier, and a matte finish. Overall, the car looks quite classy. The modified model is essentially a private jet on wheels. The price starts at Rs 5.95 Lakh (plus taxes). Tell us which of these features you would like to see in the upcoming Toyota Innova models.
You May Also Like: Watch Police in Toyota Innova Taking Bribe From Moving Truck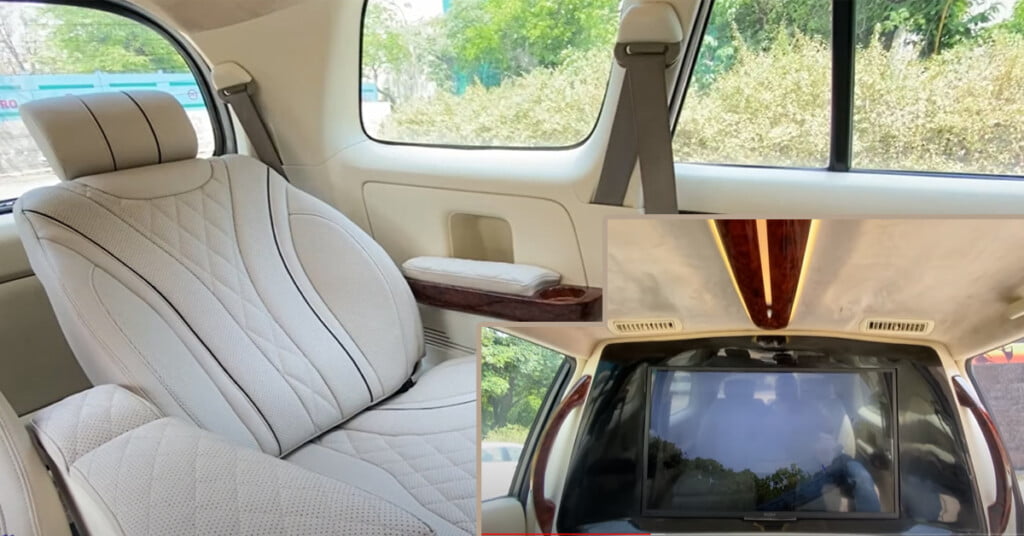 Currently, the Toyota Innova Crysta is one of the most comfortable and safe cars in the Indian market. It comes with a price tag of Rs 16.26 lakh for the entry-level GX model (the top-end variant costs Rs 24.33 lakh). The luxury car is powered by 2.7-liter petrol (166 PS/ 245 Nm)/ 2.4-liter diesel engine (150 PS/ 360 Nm) engine with a 5-speed manual/ 6-speed torque converter automatic gearbox. Highlights include leather upholstery, a new Smart Playcast touchscreen infotainment, automatic climate control, cruise control, power-adjustable driver's seat, keyless entry, power-adjustable driver's seat, seven airbags, automatic headlamps, ABS with EBD, an electronic stability program, parking sensors, and hill-start assist.
Join our official telegram channel for free latest updates and follow us on Google News here.