Toyota Innova Crysta is used as an official vehicle for a large chunk of government officials at prominent positions. The judge of Madras High Court was involved in an incident in her Innova hitting a Mercedes.
The Toyota Innova Crysta of the Madras High Court judge tested the build quality of a Mercedes E-Class in Chennai. Innova is used as the official vehicle by a bunch of government employees who are serving at prominent positions. The interior space and feature-rich cabin are some of the reasons for it. The images show the National Flag installed at the front of the white Innova that has sustained damage on the front left side. Here are the details of this unfortunate event.
You may also like: Toyota Innova Crysta vs Mahindra Scorpio – Tug of War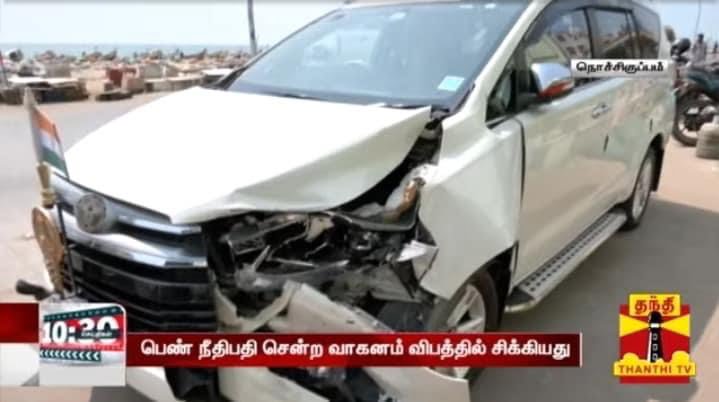 You may also like: This Wannabe Lexus is Toyota Innova Crysta with Rs 20,000 Body Kit
Innova Test Build Quality of a Mercedes
According to TOI, the Madras High Court judge, Justice Mala, was passing through the Loop Raod near Marina in Chennai. Her driver couldn't control that car after encountering a bump on the road. As a result, he tail-ended the Mercedes E-Class at the front which belonged to Ansool, a businessman from RA Puram. The impact would've been quite severe looking at the condition of the Innova. Justice Mala sustained minor injuries to her forehead and was rushed to the hospital nearby. Her condition is reported to be stable. The case was registered with the traffic police.
You may also like: DC Senator Launched- A Toyota Innova Crysta Plusher Than Merc S-Class
The driver told the police that, due to a lack of any warning sign about the bump in the road, he was not able to react timely to avoid it. That was the reason he lost control and rammed into the moving Mercedes at the front. This highlights a prominent concern regarding road safety in our country. The lanes are often not properly marked, the road signs are not always present and the drivers drive recklessly. These reasons contribute significantly toward making our roads dangerous causing harm to the road users.
You may also like: WATCH Toyota Fortuner Legender & Mercedes E Class Go Drag Racing!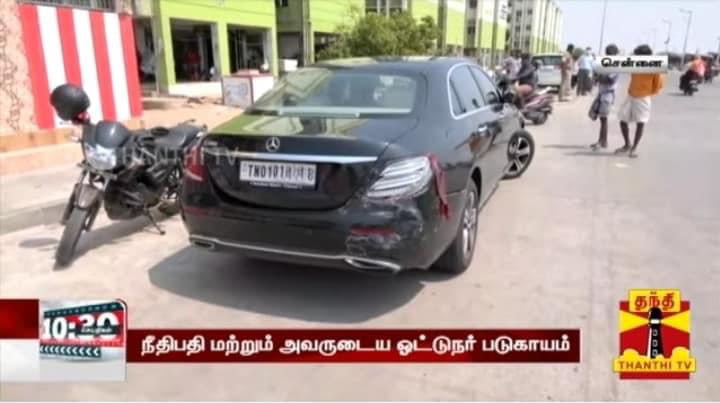 We would like to urge our readers to follow the traffic regulations at all times and drive within the speed limit. Most incidents happen on the roads due to overspeeding and drivers losing control, as a result. This Innova Crysta testing the build quality of a Mercedes is a prime example of it.
Join our official telegram channel for free latest updates and follow us on Google News here.