A Bangalore-based startup, Orxa Energies is developing India's very first electric three-wheeled bike, Mantis. The bike will be sold online mostly by 2020.
India is getting accustomed to the concept of electric vehicles. Many electric scooters and cars are gearing up for their launches this year onwards. However, an electric three-wheeled bike will be a new concept for our market.
Orxa Energies is developing an all-new three-wheeled electric bike, Mantis for India. Also known as Trike, will be the first of its kind here. In global markets like the European and Japanese markets, Trikes are very popular.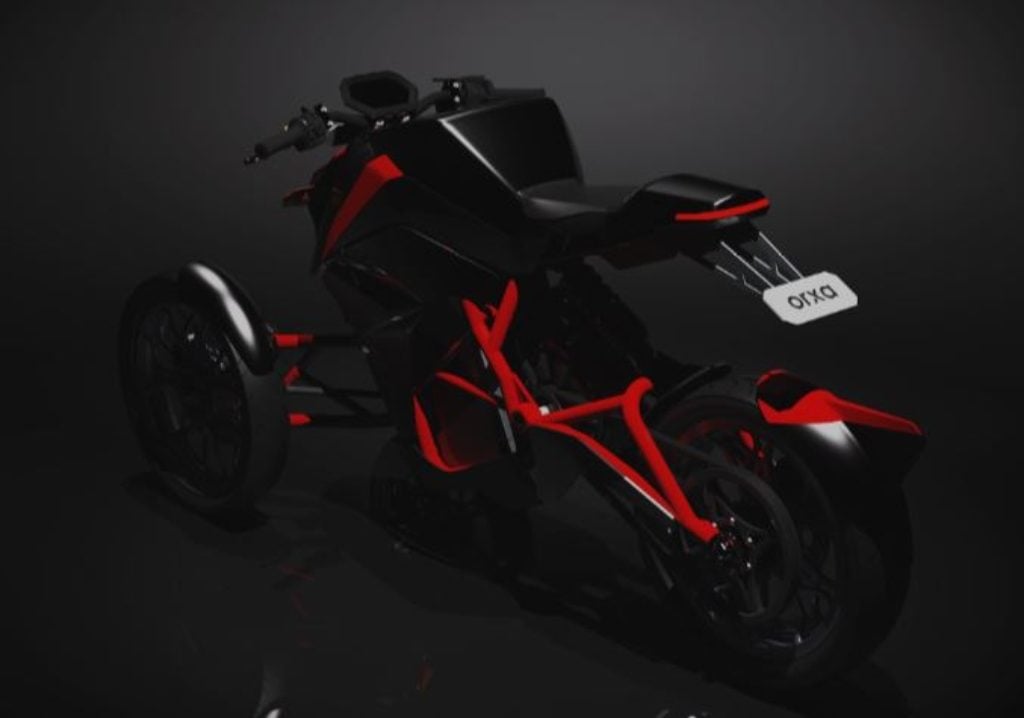 The bike is currently under development stage. It will be launched as a premium bike and is expected to make a debut by 2020. Reports say that it will be mostly sold through the online platforms.
Also Read: TVS Creon electric scooter might go against Ather and Okinawa i-Praise
Mantis, the three-wheeled bike, gets the finishes of a very premium motorcycle. It looks sleek and sporty, especially with all the Red coloured cradle around the bike's body.
It offers a complete riding range of 200 kms, which is more than many electric two-wheelers. The top speed achievable on this bike is 140 km/hr. Such high speeds achievable on electric vehicle is possible because of a single-speed transmission without any rev limits.
Trikes come with two-wheels at the front and one at the back. They offer great handling with flexible front wheels. These are useful for handicapped people or those who find balancing their two-wheelers heavy.
Also Read: By 2021, you will see an electric Ducati bike on the roads!
Orxa energies has indicated towards a launch date by the end of this year or early 2020. Currently, their one unit of the electric three-wheeled bike is being tested on the roads.
Mantis is completely designed in-house, but the production of the motorcycle remains outsourced. These bikes will also get swappable batteries, which will allow the riders to change the batteries on the go.
Since the startup is based in Bangalore, there are chances that they might first offer the trikes in Bangalore itself. This particular process is also done by Ather, who is now expanding to other cities as well.
Also Read: Tork T6X Electric Bike spotted testing for the first time in Pune
Once it launches, it will compete with the likes of Tork T6X, Ather 450 and Okinawa i-Praise. Tork T6X will be the first electric bike in India, expected to launch in 2019 itself.
Readers Rating

No Rating Yet!
---