In yet another case of road rage and entitled behavior, a politician's son slapped a woman on the road after being called out for rash driving.
Indian roads are filled with entitled drivers who constantly engage in rash driving. More often than not, the results are worse when such people are called out for their behavior. Now, a new video shows a politician's son engaging in reprehensible behavior. After rash driving and trying to overtake a scooty, the accused eventually slapped the woman driver twice. The whole incident was captured on video and led to the arrest of Ibrahim Shabbir (said to be a politician's son). Let's take a closer look!
You May Also Like: Mahindra Thar Mowing Down Pedestrian Shows What's Wrong with Our Drivers
You May Also Like: Malaika Arora Meets With Accident in Her Range Rover
The above-mentioned incident took place in Panambra, Kerala on April 16th. Asna (with her sister as a pillion) was riding her scooter from Kozhikode to Malappuram. At a certain point, a car started chasing them and tried to rashly overtake the scooter. Fortunately, she applied brakes and avoided being hit. Asna reacted to their rash driving. As a result, the car driver came out of the car and slapped the 27-year-old girl twice in public. Eventually, the public intervened and stopped the assault.
After the incident, Asna reported the whole incident to the Thenhipalam police station. Since she has taken pictures of the car and the registration number, the police were able to trace the vehicle. Asna claims that the police were slow to take action since the accused men are members of IUML (Indian Union Muslim League). According to the police, Ibrahim Shabbir was arrested on April 23 and charged with IPC sections 341 (punishment for wrongful restraint) and 323 (punishment for voluntarily causing hurt).
You May Also Like: BJP Member Sets His Mahindra Scorpio On Fire To Buy Jewellery For Wife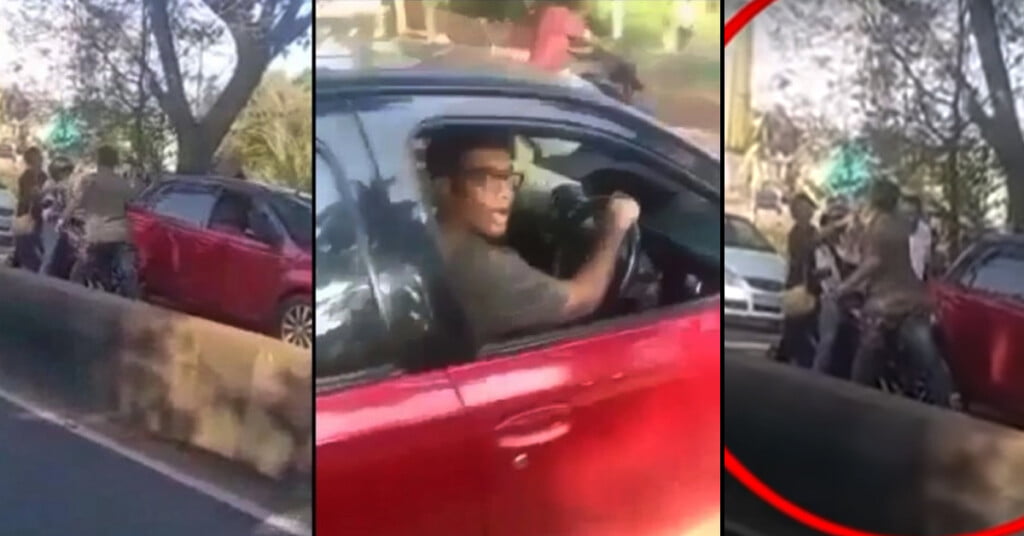 "It was when we reacted to their rash driving that they overtook our scooter and stopped suddenly. Our vehicle would have rammed their car if I had not promptly hit the brakes. We were shocked and confused. The video was shot after I was beaten up. The people around us were also initially confused as to what was happening. By the time they started to record the incident, he had already assaulted me," said Asna. "They think they can do anything because of their money and influence. It was with that confidence that he slapped me. The police told me that those men have lodged a counter-complaint against me, claiming that I slapped him back. But everything that happened can be clearly seen in the video," she added.