Porsche bosses think that the 718 Cayman and Boxster are the right cars to start with for having an electric versions in the sportscar segment.
The Taycan has already put Porsche's name in the EV race but Porsche has far more ambitious plans. In an interview with Autocar UK, Porsche deputy chairman Lutz Meschke has said that the 718 Cayman and 718 Boxster are the "right cars to start electrification in [Porsche] sportscars."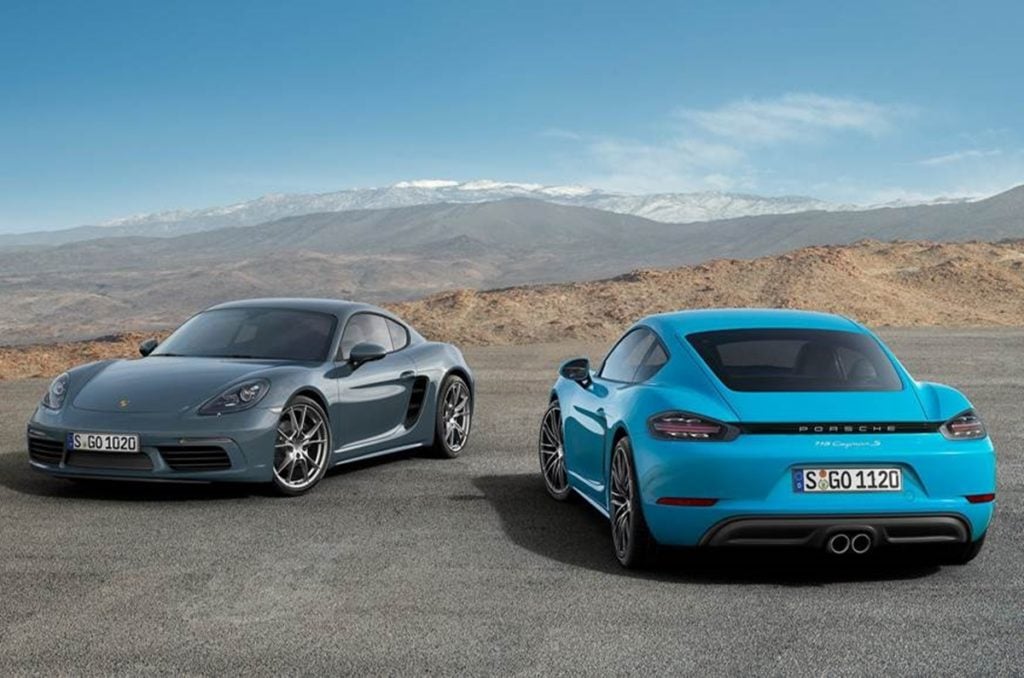 Although Meschke never firmly said that an electrified model of the 718 Cayman and Boxster are coming, his comments clearly hinted at that. "We need to start thinking about electric cars in the sportscar segment. An [electric] 718 could be a very good step in the future," said Meschke.
Meschke even said that an independent new platform would be created for the electric 718 Cayman and Boxster instead of underpinning it by the Taycan's existing PPE platform which is also shared by Audi. This platform would then be shared in the larger Volkswagen Group. Also, Porsche sportscars don't do particularly well in the EV-focused Chinese market, accounting for only 10% of Porsche's sales. But Meschke said there would be demand for an electric sportscar in Europe and America.
He also said, "I think we will see limited access in European cities [for combustion-engined cars]. There must be a response from Porsche so that we can have sportscars in cities."
Also Read : 2019 Porsche Macan Turbo Unveiled Ahead Of Frankfurt Motor Show
Do not think think Porsche will completely discontinue with inetrnal combustion engines in the 718 Cayman and Boxster. Porsche will continue to sell the regular 718s with four cylinder engines and perhaps even six-cylinder engines in the near future alongside electrified models as well.
Porsche boss Oliver Blume said: "We have ideas for six-cylinder [in the 718]. If you look at the success of the GT4 Spider, we see the potential of six-cylinder engines. We have different demands in different markets. Chinese buyers want the four-cylinder 718, but in the US, they love the six-cylinder."
Also Read : Porsche Taycan Revealed Ahead of Frankfurt Motor Show Debut!
But electric versions of the 718 Cayman and Boxster are still some time away. Before that, Porsche would already have three electric cars in its range in the international markets, starting with the Taycan, followed by the Taycan Cross Turismo which is due next year and the an electric version of the Macan due in 2022. By 2025, Porsche expects that 60% of its sales will be electrified models.