Here is a list of reasons NOT to buy the Mahindra XUV700. The XUV700 is one of the most popular SUVs in the country right now. To prove its craze, Mahindra has received over 65,000 bookings of the mid-size SUV in a very short duration. The first 50,000 bookings were completed within the first 3 hours of booking opening. The XUV700 will replace the XUV500 that is currently on sale in our market. To boost accessibility, Mahindra is offering the XUV700 in 5 and 7-seat configurations. It will take on the likes of Creta, Seltos, Harrie and Hector in the 5-seat segment. In the 7-seat versions, it will rival the Safari, Hector Plus and Alcazar. Mahindra wants to grab the entire mid-size SUV segment with the XUV700. However, there could still be some reasons not to buy the XUV700.
Also read: Over 185 Mahindra XUV700s to Be Delivered A Day For Next 75 Days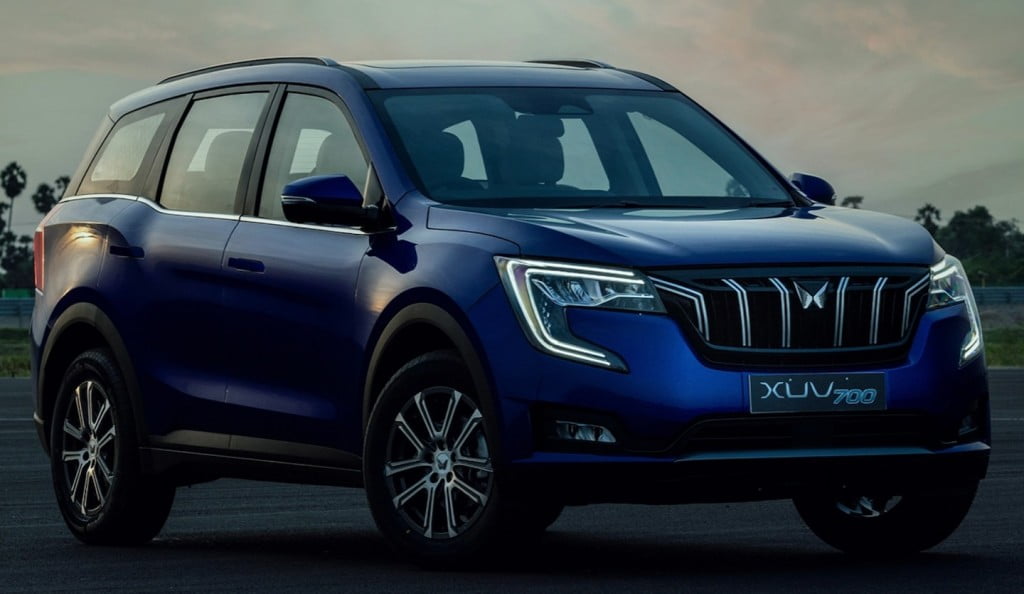 Reasons Not To Buy Mahindra XUV700
The XUV700 boasts of a ton of premium and segment-first features. That is what got a ton of potential customers all worked up. This includes things like ADAS. features, Smart Door Handles, Premium 3D Surround Sound Audio System from Sony and a lot more. However, these functions are heavily dependent on electronics. If there are any problems with the electronic equipment, it might be expensive to get them repaired. Mahindra has not worked too hard on expanding its service touchpoints for the customers. Hence, getting your XUV700 serviced and repaired could be a challenge, especially if you don't live in a big city. The challenge could be to beat the long waiting periods. Also, whenever a new car comes on the market, you should ideally wait for the first lot and keep an eye out on issues that the owners are facing. It will give you a fair idea of whether to go for the car or not.
Also read: FRAUD In First Mahindra XUV700 Delivery Hidden Thru False Identity!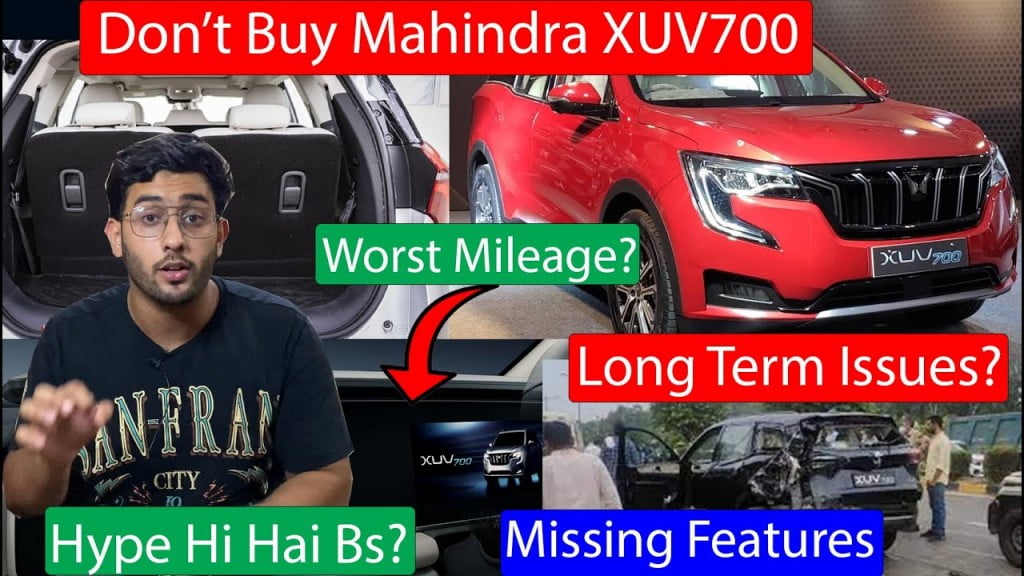 Specs
The Mahindra XUV700 comes with both petrol and diesel engine options. The former is a 2.0-litre turbocharged unit that churns out a maximum power of 200 PS and a peak torque of 380 Nm. Meanwhile, the Diesel engine is available in multiple states of tune. The lower versions get 155 PS and 360 Nm, while the higher positioned models benefit from 185 PS and 420 Nm. In fact, the same engine will put out 450 Nm with an automatic transmission. Speaking of the transmission options, both the petrol and Diesel engine variants will be available with 6-speed manual and automatic transmission choices. The prices range between Rs 12.49 lakh and Rs 22.99 lakh, ex-showroom.
Also read: Watch Reaction of Mahindra XUV500 Owner After Driving XUV700!