Tata has entered the compact SUV segment with the Nexon. While the car has only now launched in India, it has already generated quite a buzz among new car buyers. So far, the Vitara Brezza (Maruti Suzuki) and EcoSport (Ford) have been the highest selling models in the compact SUV space. Tata took its own sweet time to come up with this SUV but with the Nexon finally here, Tata could leave competition worried, really worried. This car impresses with its exterior and interior design and a long list of features. More than anything else, a starting price of just Rs 5.85 lakh is too good to be true. Not just this, the car will likely get an AMT gearbox as soon as January 2018. We have compared the Nexon with its compact SUV rivals, which you can read about here and here. Today, we bring you a new list for you on 5 reasons to buy Tata Nexon.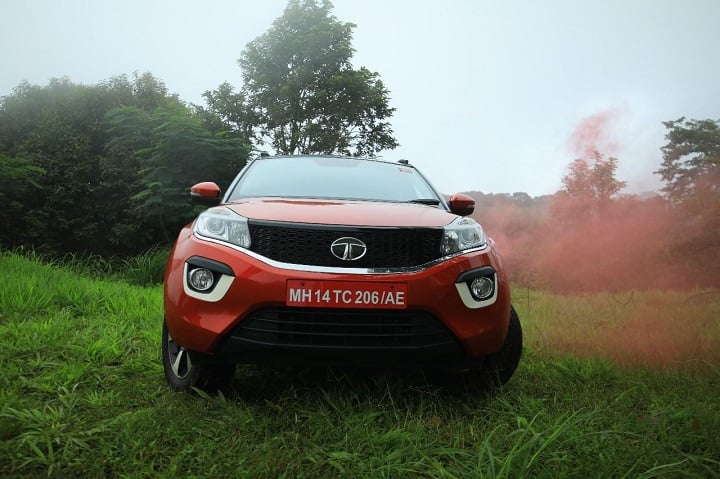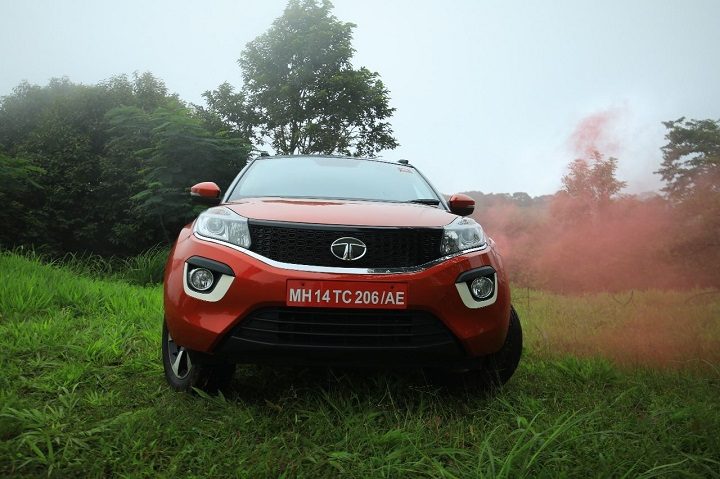 Also Read: All About Tata Nexon | Tata Nexon – First Drive
Now, like we said, the Nexon is a great product. However, it is an entrant in the highly competitive compact SUV segment. Its two direct rivals, the Vitara Brezza and EcoSport, enjoy a great popularity among masses. So, the Nexon already fights a tough, uphill battle. Still, we feel you should give this car a long, hard look if you are in the market for a compact SUV. So, take a look at these 6 reasons to buy Tata Nexon list. The decide whether you will buy the Nexon over its rivals or not.
Tata Nexon Test Drive Review Video
https://youtu.be/MJwMZg632zw
Also Read: Tata Nexon vs Hyundai Creta | Tata Nexon vs Honda WRV
6 Reasons to Buy Tata Nexon
#1 Unbelievable Prices
The new Tata Nexon compact SUV has gone on sale at an ex-showroom price of just Rs 5.85 lakh. Even the fully loaded, top-end model costs just Rs 9.45 lakh. Yes, these are introductory prices, but the pricing will stay very competitive even after a small increment. To put things in perspective, the Maruti Vitara Brezza and Ford EcoSport retail for about INR 7-10 lakhs for the diesel variants. The base petrol model of the EcoSport has an ex-showroom price of Rs 7.10 lakh. The Nexon, in comparison, is almost a steal! Here is the full price list-
| | | |
| --- | --- | --- |
| Tata Nexon models | Petrol | Diesel |
| XE |  5.85 Lakh | 6.85 Lakh |
| XM |  6.50 Lakh | 7.40 Lakh |
| XT |  7.30 Lakh | 8.15 Lakh |
| XZ+ |  8.50 Lakh | 9.30 Lakh |
| XZ+ with dual tone |  8.60 Lakh | 9.45 Lakh |
#2: Exterior Design
The Nexon feels like a breath of fresh air in the compact SUV segment. A big contributor to this feeling is its exterior design. It is muscular yet feels agile too, when compared to its direct rivals. On top of it, outside of the jacked-up stance, this car does not pretend to be an SUV. The body sports dual-tone paint finish which looks cool. The roofline of the car gives it an athletic feeling.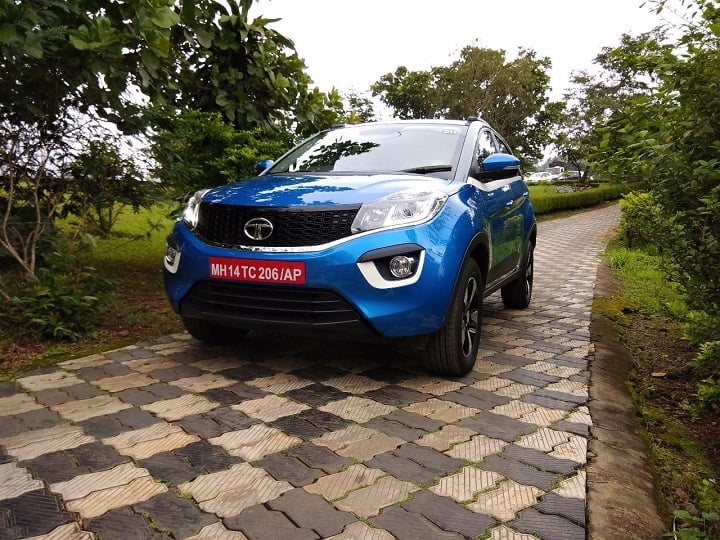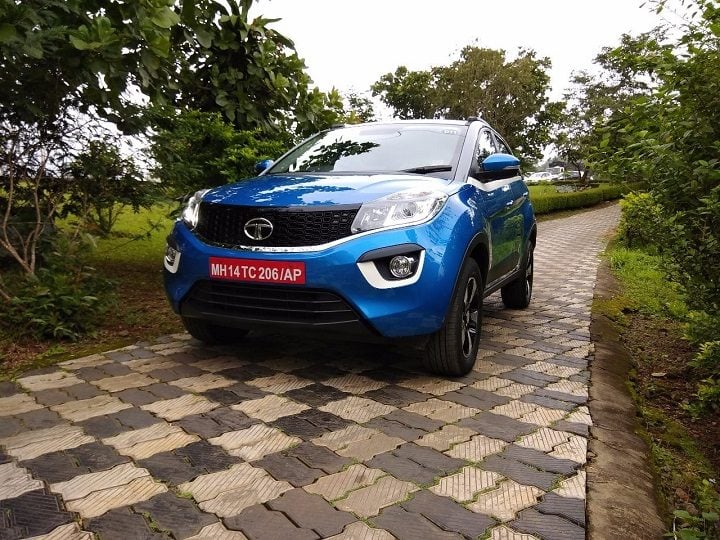 In terms of styling, the grille (with hexagonal pattern mesh) and the headlamps looks quite imposing but not overly so. What they do look like are one single bit of styling. After all, the grille merges into the headlamps on either side quite seamlessly. The headlamps are projector units with LED DRLs. The foglamp housings have ceramic white-like inserts. On the side, all you get to see are 5-spoke alloy wheels and LED turn indicators housed in ORVMs. The rounded wheel arches also catch your attention here as they aren't squared off, unlike the Nexon's rivals. At the rear, the small taillamps lend a sense of minimalism to this car's rear end. The ceramic white-like inserts run from the front door windows on one side to another.
Also Read: Tata Nexon vs Maruti Ignis | Tata Nexon vs Honda BRV
Words don't do justice to this car's design and looks. You have to see it in person to appreciate the efforts of Tata Motors in designing this car. Chances are if you see it in person, you will likely just buy it. For those not sold on the exterior design front, keep reading.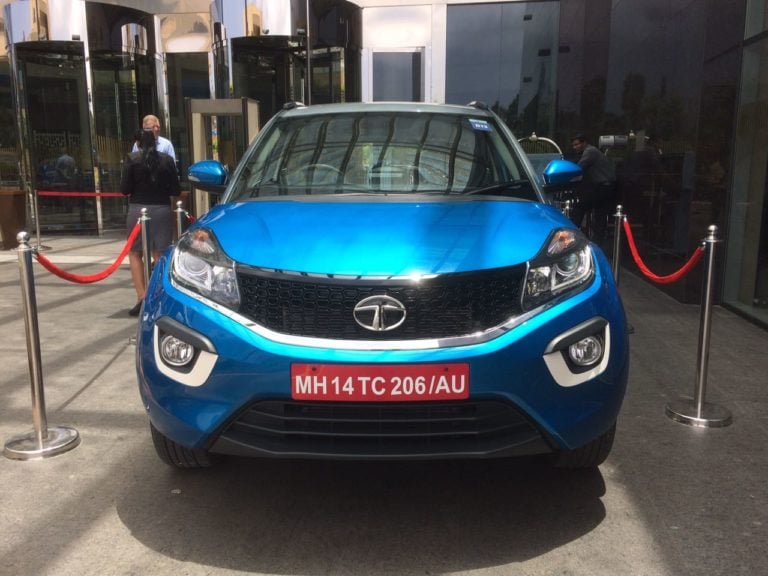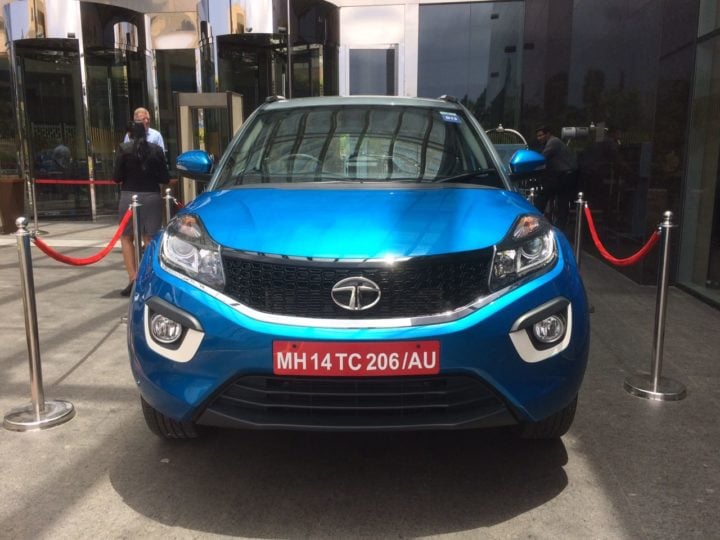 #3: Interior Design
Now that we have mentioned the exterior design, we had to also mention the Nexon's interior design. It features so high in this list of  reasons to buy Tata Nexon for a reason. You will be spending most of your time seated in the car and hence, its interior has to be a place you like to be in. The Nexon's interior feels special. The interior has dual-tone black-grey colour scheme. This makes the interior feel roomy.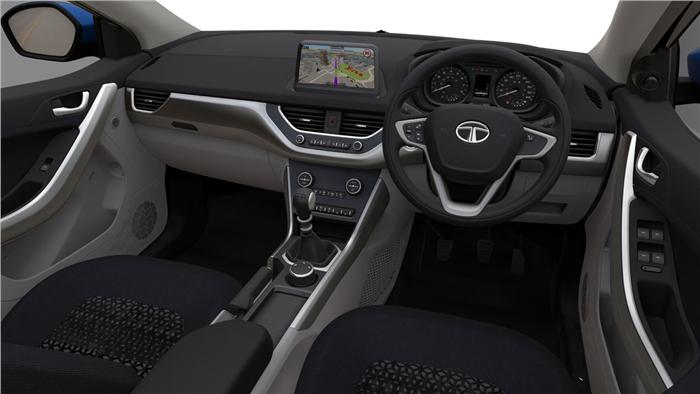 The dashboard features a brushed aluminium insert that makes it look premium. The door trims also sport the same colour scheme and look luxurious. The latch for glovebox sits flush with the the rest of the brushed aluminium insert on the dashboard, giving a luxurious feel. At the rear, while the car can seat three, the seat shaping suggests seating for two. With that said, the shaping suggest the car can seat two with ease.
Also Read: Tata Nexon vs Maruti Vitara Brezza vs Ford EcoSport
All in all, the interior on a whole look great. Also, it gets little things right, which makes the Nexon feel special on the inside. Yes, the interior could have been done better (no separate display for A/c controls). However, for this class of cars, this interior is perhaps the best you will get to see and experience.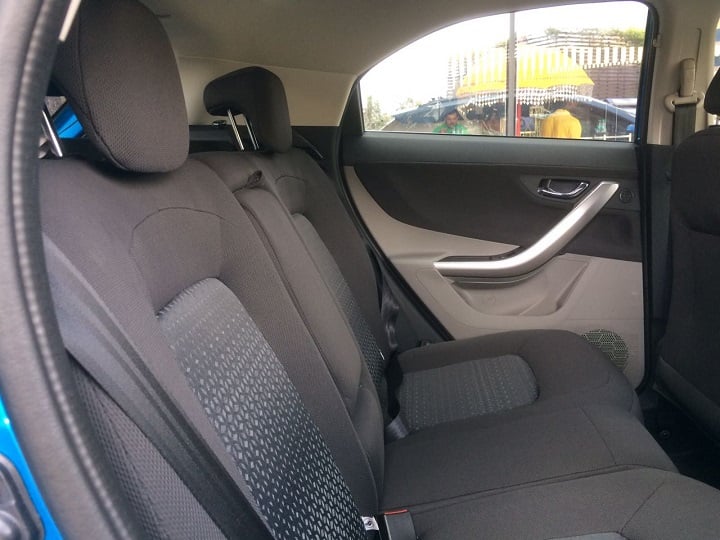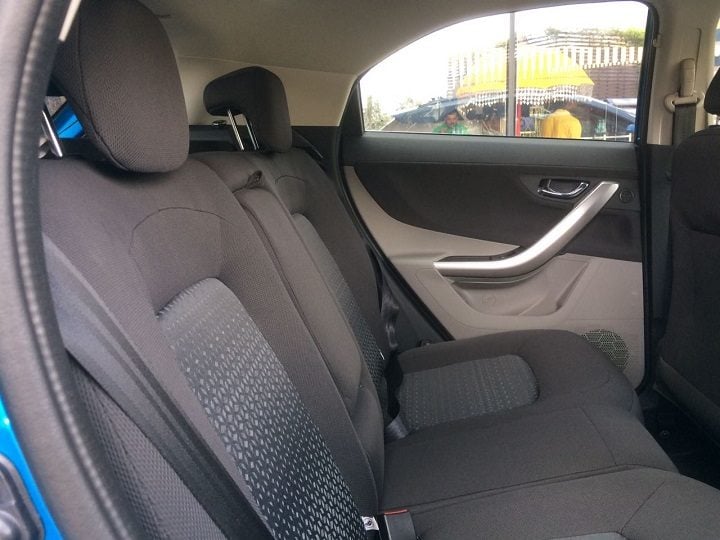 #4: Diesel Engine
| | | |
| --- | --- | --- |
| Specifications | Tata Nexon (Petrol) | Tata Nexon (Diesel) |
| Engine | 1.2-litre RevoTron Turbo Petrol | 1.5-litre RevoTorq Turbo Diesel |
| Power | 108BHP @ 5,000 rpm | 108BHP @ 3,750 rpm |
| Torque | 170Nm @ 2,000-4,000 rpm | 260Nm @ 1,500-2,750 rpm |
| Transmission | 6-speed Manual | 6-speed Manual |
The car comes equipped with both petrol and diesel engines. However, the real gem is the diesel engine of this car. It displaces 1,497cc, has four cylinders and is turbocharged. Its peak power output is 108BHP at 3,750 rpm and peak torque output stands at 260Nm between 1,500 rpm and 2,750 rpm. It comes paired with a six-speed manual gearbox. This engine has great tractability and is easy to use in various conditions. It makes its torque quite early in the rev range and that means be it highway or around town, it feels amply powerful to tackle either scenario.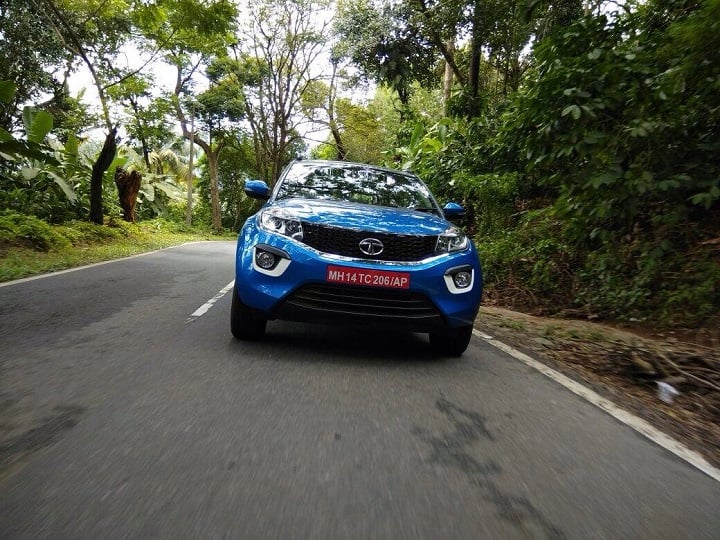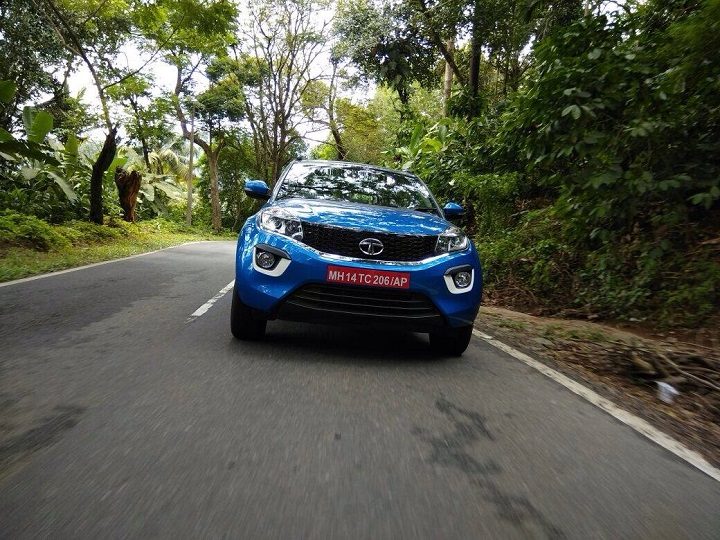 While we talk about the engine, there is another thing that merits mention. Tata offers this car with three drive modes that you can choose between via a rotary selector. These modes are City, Eco and Sport. In either mode, the diesel engine is quite nice to use. The Eco mode will help you save fuel while the Sport mode lets you enjoy the engine's power and torque outputs to the fullest.
Also Read: Nexon vs Vitara Brezza vs EcoSport vs Duster vs BRV vs Creta
Considering that while looking for its rivals, you will see one (Vitara Brezza) being offered with only a diesel engine. So, if it is a good diesel compact SUV you want, the Nexon makes for a great proposition.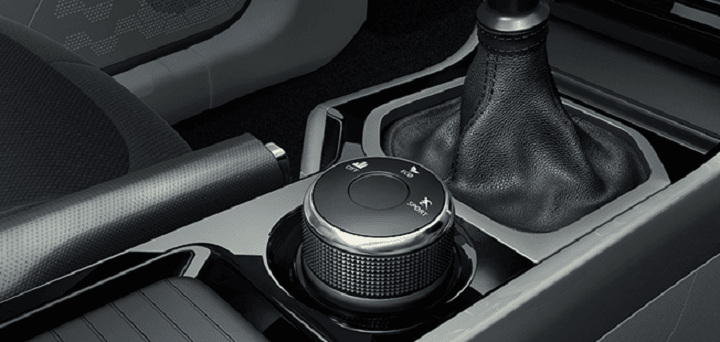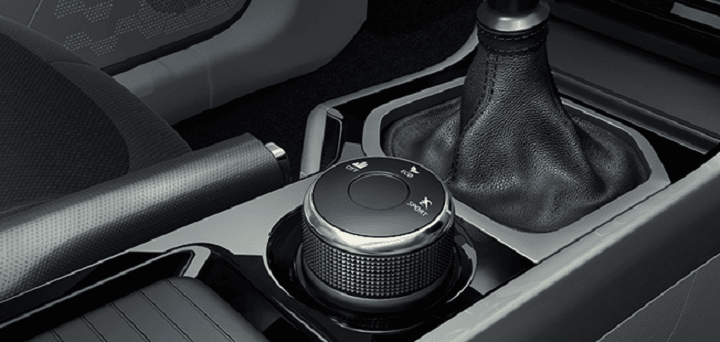 #5: Floating touchscreen Infotainment System
The Nexon features a floating touchscreen infotainment system. It is a touchscreen unit and measures 6.5 inches. What makes it feel special is that it sits not flush with the dashboard but as a separate element, reminding you of similar systems from more expensive cars from the likes of Audi and Mercedes-Benz.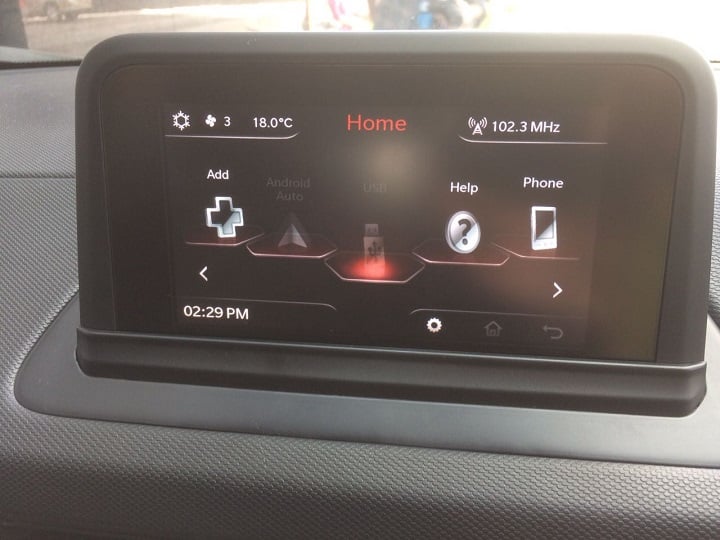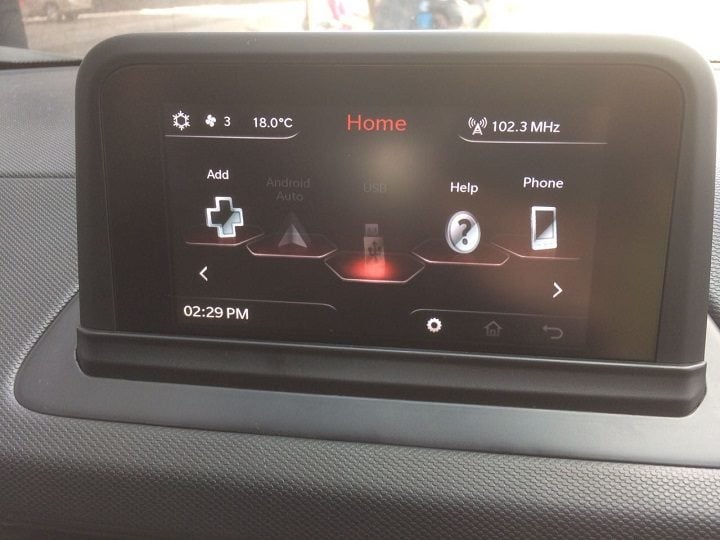 This infotainment unit has Android Auto and Apple CarPlay functionality. This makes it unique in this segment as none of its competitors feature both functionalities from the factory (EcoSport will likely gain it when the facelift is out, the Vitara Brezza recently gained Android Auto functionality). The infotainment unit sports 8 speakers which have been tuned by Harman Kardon and sound wonderful.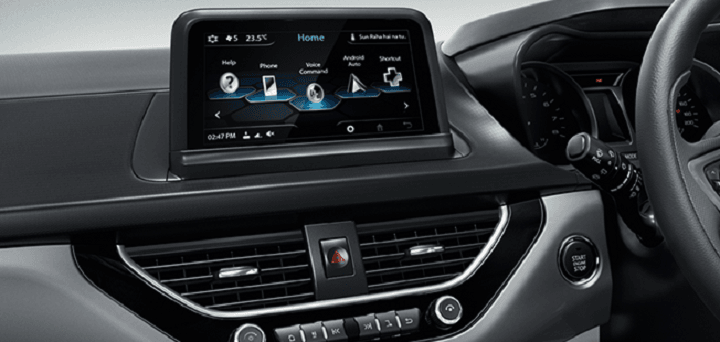 The floating touchscreen also acts as a display for HVAC controls and reverse parking camera. This reduces the number of screens, creating less points of distraction for the driver.
#6: Unique Features
The Nexon features a host of unique features that no other car in this segment comes with. Before we elaborate on them, take a look at the list below:
Umbrella holders
Floating touchscreen infotainment unit
8 speakers
Sliding tambour door on centre console
Rotary drive mode selector
Android Auto and Apple CarPlay
Rear A/c vents with fan speed control knob
Wristband for keyless entry and exit
Now, taking a look at the features above, don't think the Nexon misses out on other features. It has all the features its competitors have, over which it offers these unique features. Yes, it misses out on satellite navigation. However, with Android Auto and Apple CarPlay (likely addition before launch) onboard, there is little chance you will need it anyway. It has 8 speakers, all door-mounted, comprising of four tweeters and four co-axial speakers.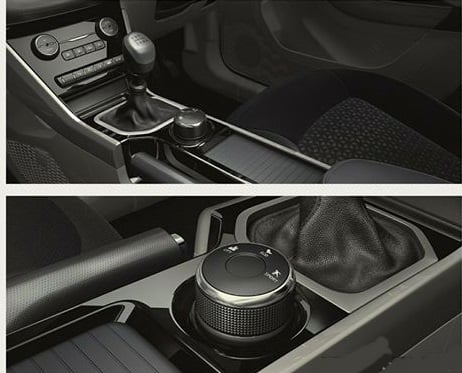 The umbrella holders have a small water outlet to drain out the water. A sliding tambour door on the centre console hides some storage space you can use to keep your nick-knacks. We have already covered the drive modes selector in point #3 in this list of reasons to buy Tata Nexon. The rear A/c vents also have a fan-speed control knob, a unique bit not found in the sedans costing this much and having rear A/c vents. The Nexon can be locked/unlocked without using a key or a keyfob. For this purpose, a wristband can be used which accomplishes this task. All said, the feature list of the Nexon is quite huge and these unique bits make the Nexon a compelling purchase proposition.
Reasons to Buy Tata Nexon – Conclusion
In conclusion, these are the five major reasons to buy Tata Nexon for you. Till now, a compact SUV buyer typically expects his/her car to be look tough outside and feel tough inside. However, the Nexon shows that your compact SUV can look nice outside and feel great inside too. With its tractable diesel engine and a good set of unique features, the Nexon is quite nice a car for you to buy. Now, the decision rests in your hands.
So, this concludes our list of reasons to buy Tata Nexon. We hope you liked our story. Please let us know you thoughts in the comments below. For more such stories, stay tuned to Car Blog India.
Join us for FREE NEWS Updates on our Whatsapp Community or our official telegram channel.