At the unveiling of the Kwid Electric concept, we get to know that Renault will develop an Electric SUV. The EV will go up against the Hyundai Kona E-SUV. There are no further details of the India launch. 
At the Paris Motor Show, Renault showcased the Electric Kwid concept. The automaker claimed that the E-Kwid came with a riding range of up to 250 kms. However, the Electric Kwid is first aimed for the Chinese markets, where the popularity of EVs is increasing. Following the introduction in Chinese markets, it will launch in European markets later. At the launch, Renault has also said about the possibility of an Electric SUV, which will be of a similar size to the Duster.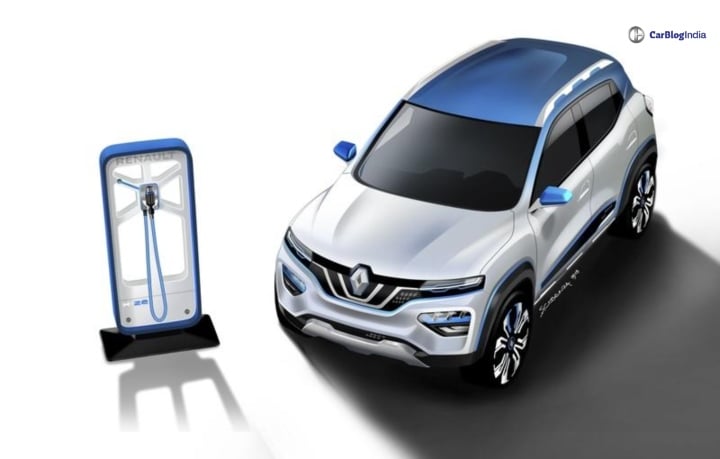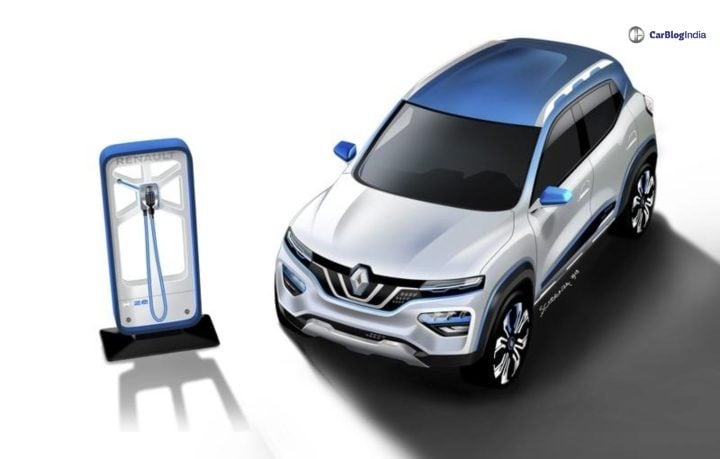 The Electric SUV is the offing will directly rival against the Hyundai Kona. The Hyundai EV is going to launch in India by July 2019 and already 1000 units of the SUV has been allotted for the Indian markets.
Also Read: Renault Kwid MPV India Launch, Prices, Mileage, Features And Specifications
The Hyundai Kona comes in the range of Creta. You can say that it is a more premium SUV than Creta in the same segment. Duster may be cheaper than the Creta but falls in the same segment. Reports suggest that the new Renault Electric SUV might have the same measurements as Duster.
Currently, Renault has only one EV in its lineup. The ZOE-B electric hatchback is sold across many European countries. However, Renault has announced at various events about its aims to expand the EV lineup.
At the Paris Motor Show, the automaker said that usually, a riding range of 300 kms is acceptable and fine. Also, the E-Kwid gets a range of 250 kms. So even for this Electric SUV, we can expect a riding range of 250-300 kms.
Also Read: Renault KWID Electric K-ZE unveiled at Paris Motor Show- India launch logical
At the 2018 Auto Expo, the automaker said that it is planning of introducing EVs in India, once it receives a clarification from the Government. Also, the brand is waiting for various EVs to come in the market and would then launch its first product.
Well, it is too soon to talk about the Electric SUV as we do not have any other details. So, we are not sure if it will launch in India and when will it launch. Given the possibility that if it is aimed at Hyundai Kona, which is launching in India next year, there are some chances.
Also Read: Renault Duster 2018 Launch Date, Prices, Features, Mileage, Specifications And Other Details
However, the first market to receive upcoming Renault EVs will be China, followed by the European countries. Continue to visit CarBlogIndia for more updates on the upcoming Renault Electric SUV.
Join us for FREE NEWS Updates on our Whatsapp Community or our official telegram channel.