The upcoming car from Renault, the Triber, which is likely to go on sale in July, 2019 will miss out on the connectivity features but will feature a larger touchscreen with added intelligent features.
It seems that in-car connectivity is the new trend in the automotive industry in India. The Hyundai Venue and the MG Hector, both have made headlines for being the first connected cars in the country, offering internet connectivity on the go. Now, even Renault is working on introducing connected-car technologies in all their models in India.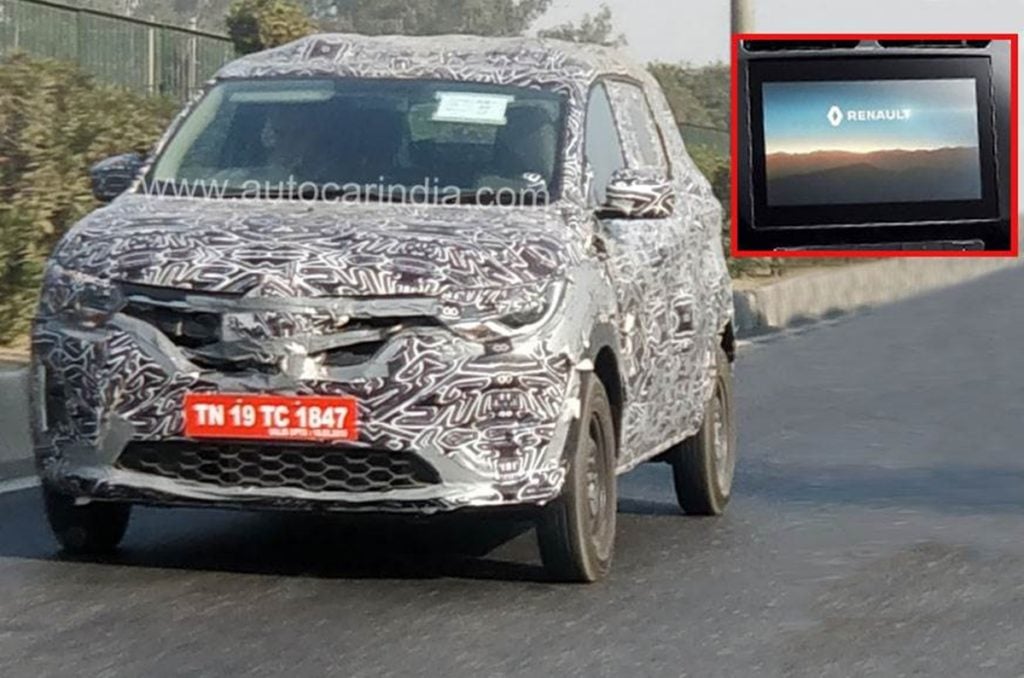 This new technology will certainly bring more convenience and security to the Renault cars in India. However, the Renault Triber, the sub-four-meter car which is the upcoming offering from Renault in India, and is likely to go in sale in July, 2019 will miss out on this suite of connectivity features.
While the Renault Triber will miss out on the new suite of technologies with the embedded SIM-connected technology, it will certainly get a larger, widescreen touchscreen for its infotainment purposes. Spy shots of the Triber have revealed that the car will get a larger screen than the 7.0 inch touchscreen we see in the Kwid, Lodgy, Duster or the Captur.
Renault has also recently added Apple CarPlay and Android Auto Compatibility to the Kwid and the Captur. We are expecting to see them in the Triber as well. The Triber's infotainment system will also see some additional intelligent features like driving-style coaching and driver economy rating.
Also Read : MG Hector Vs Hyundai Venue – ISMART VS BlueLink Smart Features Comparison  
Meanwhile, the Hyundai Venue and the MG Hector are already offering a bunch load of connectivity features in the car. Hyundai's blue link technology is offering 33 connectivity features on the Venue, 10 of them being particularly exclusive for India. These features mainly include safety, security, remote, vehicle relationship management, location-based services, alert services and artificial intelligence (AI) – the AI adds voice commands for the infotainment system too.
The MG Hector on the other hand gets in-car Wifi via a SIM card and over 50 connectivity features including over-the-air (OTA) software updates, geofencing and remotely controlling the AC, sunroof, doors and more.
Also Read :Hyundai Venue Launched At A Starting Price Of Rs. 6.5 Lakhs (Ex-Showroom)
With this internet connectivity trend that has been started by Hyundai and MG Motors, customers would certainly have more convenience and security at hand. It is also only a matter of time before all manufacturers take this up and Renault has already shown signs of that.