A video that has come up online shows a mangled remains of a car that was run over by a Russian battle tank in Ukraine
As the Russian invasion of Ukraine continues, several visuals of the Ukrainian citizens facing several hardships have surfaced online. The recent video, though, will leave one totally horrified. As can be seen in the video we have below, a Russian battle tank can be seen running over a moving car. This incident took place in the Ukrainian capital of Kyiv. Luckily though, the driver has survived the accident.
You may also like: Cars of Ashneer Grover of Shark Tank India Fame- Rolls Royce to Porsche
You may also like: Tanker Rams Into A Toyota Fortuner From The Side – Impressive Safety!
This incident has taken place only about a few kilometres from the country's parliament. The place of incident has been identified through tallying of Google Maps with the videos seen in the video clip that has gone viral. The opening scene of the video shows a car moving on a vacant multi-lane road. Within seconds, you can see a tank moving in the opposite direction. Even though the two vehicles were not in the same lane and the tank could have easily avoided contact with the car, the tank changes direction and runs over the vehicle.
The vehicle couldn't be identified in the blurry video but it's clear that it was a black sedan. Also, going by the mangled remains of the vehicle, it seems to belong to an earlier generation of cars. Once the military vehicle goes away, many people rushed to the site of the accident and were surprised to see the driver miraculously escape almost unhurt. The tank in question here seems to be a Strela-10, a model that is being used by both Russia and Ukraine. This tank was seemingly being driven by pro-Russian "saboteurs." The sedan it has run over has been destroyed beyond recognition. The rescuers had to break open a gate to pull the man out of the vehicle.
You may also like: Check Out the Car of President of India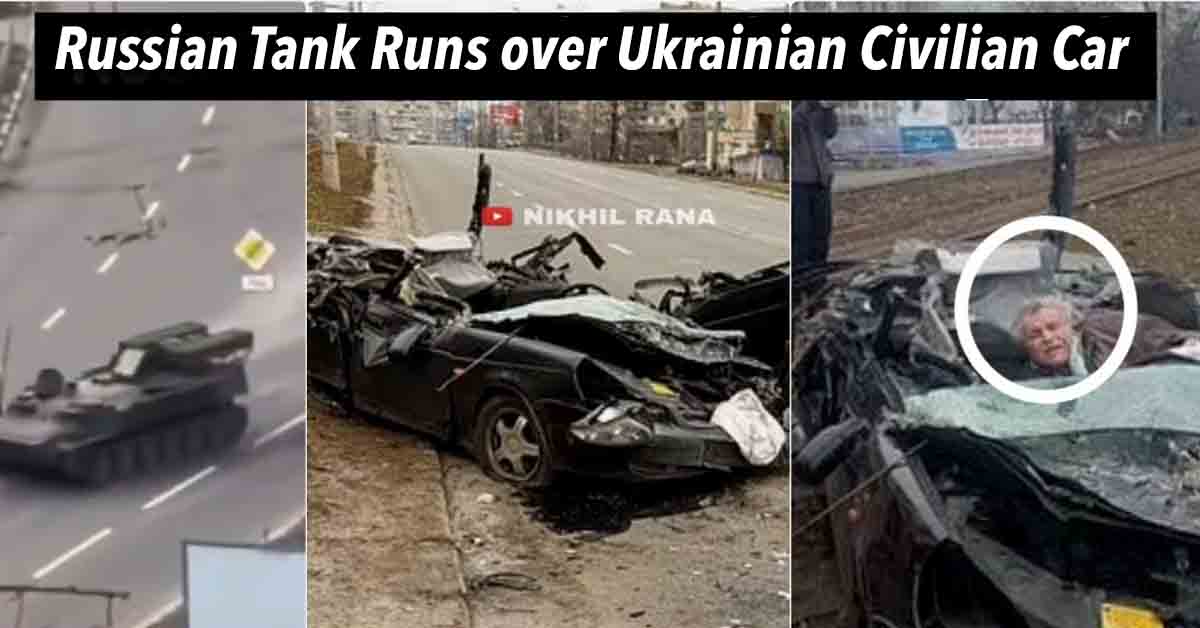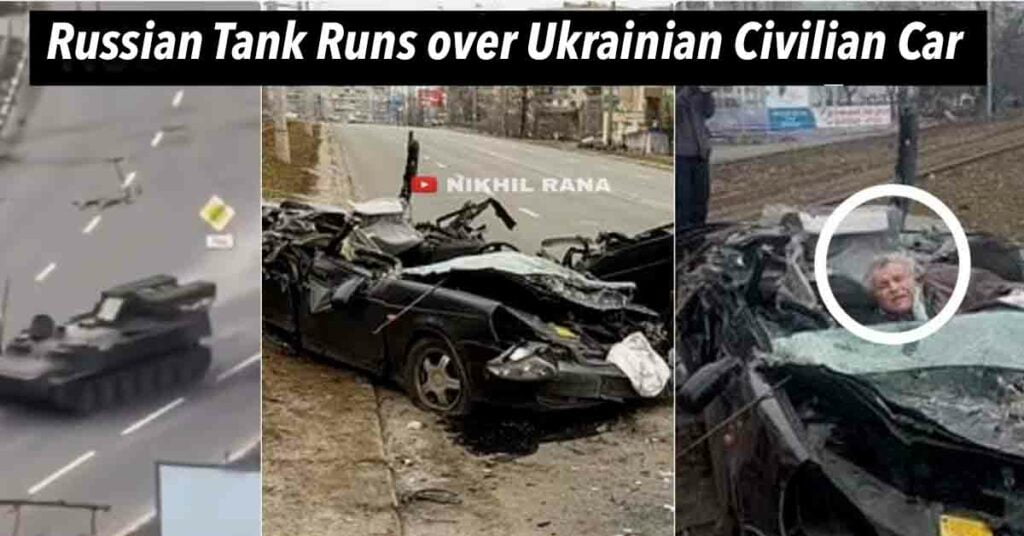 You may also like: Joe Biden And His Cars; Turns Out US President is a Petrolhead!
Speaking to Sun,Viktor Berbash, 58, commented,"Two armoured vehicles were driving along the road, and the second of them deliberately drove into the oncoming lane. It was not by chance, it was for fun, there was no need for this. And it just ran into this car. Stopped, reversed over it again and drove on."  
Join us for FREE NEWS Updates on our Whatsapp Community or our official telegram channel.