Salman is one of the biggest celebrities in India. Now, the popular actor has upgraded to a bulletproof Toyota Land Cruiser for extra security.
In recent years, Bollywood has been in the spotlight for many negative reasons. While many popular stars are regularly trolled, some have also received serious threats. This includes Salman Khan. There have been a series of threats against him and his family. As a result, the security of the popular actor has been amped up. Now, the Dabangg star has upgraded to a bulletproof Toyota Land Cruiser for extra security. It is likely to be his only car for a while.
You May Also Like: Fake Salman Khan Makes Reels on Public Roads, NABBED
You May Also Like: Salman Khan and His Cars
As you can see in the video above, Salman Khan is riding in a previous generation Land Cruiser LC200. It comes in a White color finish. This is a great addition to the actor's range of high-end luxury SUVs. The top-end model of the SV costs Rs 1.47 Crore. It offers 262 bhp and 650 Nm of max power and max torque, respectively. For transmission, the Toyota Land Cruiser LC 200 VX is available with Automatic transmission. You can choose from up to 10 color options.
While many European manufacturers (Mercedes-Benz, BMW, Land Rover, Audi, etc) make OEM armored cars, Toyota does not. It is likely that the actor has added bulletproof armor around the SUV through an aftermarket garage. It needs professional expertise to make a vehicle bulletproof. Several levels of protection are added for the clients. While OEM armor vehicles come with ratings like VR9 or VR10, the exact specifications of such armor are not out in public.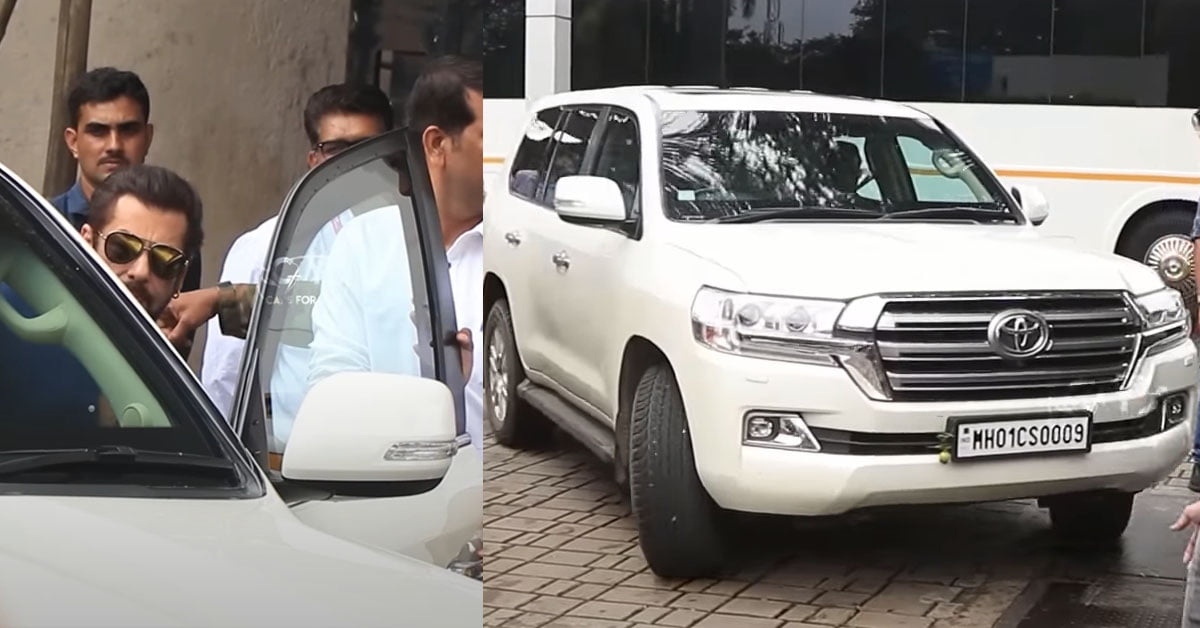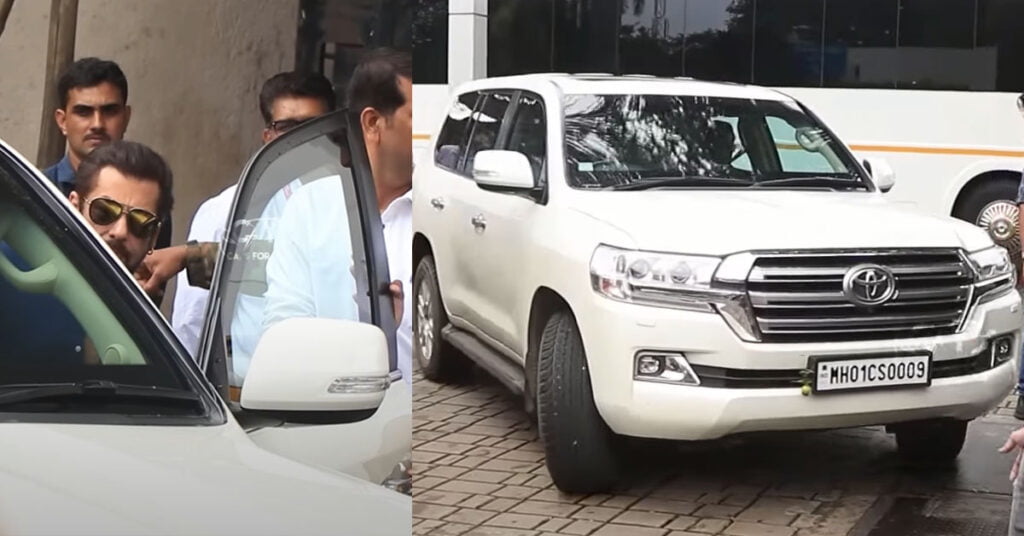 While the armoring jobs are usually very subtle way, there are several changes that can help you to differentiate armored vehicles from regular vehicles. This includes the thickness of the window glass. Additionally, bulletproof cars are very sluggish due to the extra weight of the armor. The bulletproof glasses and heavy armor can add up to hundreds of kilos of weight. To handle this additional weight, the suspension is tweaked.
You May Also Like: Toyota Land Cruiser LC300 Deliveries Commence in India
Toyota Land Cruiser LC300
Toyota has officially launched the Land Cruiser LC300 in India. It comes with a price tag of Rs 2.1 crore. The latest SUV is powered by a 3.3-liter twin-turbocharged diesel engine that produces a maximum power output of 309 PS. It is available with a 10-speed automatic gearbox. The Toyota Land Cruiser LC300 is based built on a heavily-revised GA-F body-on-frame platform. Compared to the Land Cruiser LC200, it gets a lowered center of gravity, lower kerb weight, and improved suspension.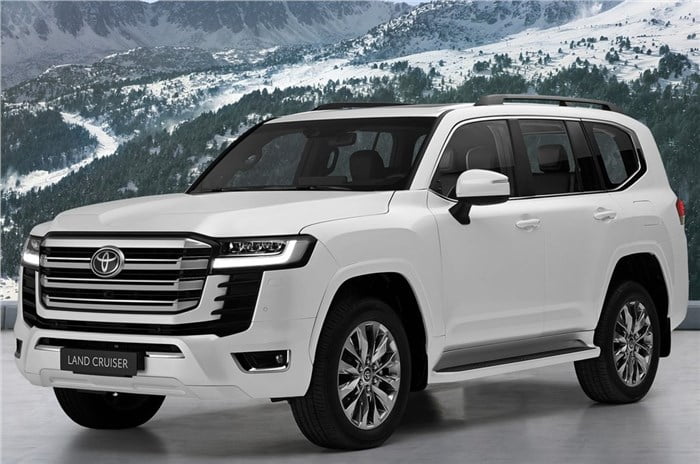 Additionally, the Toyota Land Cruiser LC300 comes with an upgraded electronic kinetic dynamic suspension, a multi-terrain monitor system, and a multi-terrain select system (with deep snow and auto modes). The five-seater car will only be available in limited numbers. Additional features on the LC300 include a sunroof, a free-standing touchscreen infotainment system, a wireless charger, front seat ventilation, and power front seats with memory function.