Bulky SUVs and oversized alloys are a combination that we are all familiar with. But we need to ask ourselves, how big is too big?
This is late singer Sidhu Moosewala's Toyota Fortuner on which he got massive 20-inch aftermarket alloys. The Fortuner is the most popular 7-seat full-size SUV in our market. It has always been the go-to product in its segment, especially after the departure of the Ford Endeavour from our market. In the aftermarket also, people bring the Fortuner to the car modification shops a lot in order to make it look more butch and bulky than it already is. Installing large alloy wheels is one way of accomplishing that.
You may also like: Brick Wall Collapses On Fortuner and Pajero, Shocking Difference in Damage
You may also like: What to Expect from Next-gen Toyota Fortuner?
Sidhu Moosewala's Toyota Fortuner with 20-inch Alloys
The video has been uploaded by a popular vlogger. He goes into the aftermarket tyre showroom where Sidhu Moosewala had brought in his Fortuner. This was a couple of months earlier than his unfortunate demise. Interestingly, he had already installed aftermarket alloys on his SUV and was looking for some new design. There is a Scorpio which is also getting 20-inchers. After browsing through the massive collection that this store has, the singer decided on black Rhino alloy wheels.
You may also like: Toyota Fortuner Mathematically Proven to Cost Rs 1 Cr by 2045
Now, there are benefits and disadvantages to installing oversized alloy wheels on vehicles. The positives include great handling abilities due to low profile tyre which offers more surface area for better traction. The cars remain stable around the corners. However, the negatives might just overweigh the pros. Due to the thin sidewall, the cushioning is reduced which leads to thuds entering the cabin affecting the ride quality negatively. With such huge SUVs that go on off-roading adventures quite frequently, there is always the danger of the tyre getting cut or affected by sharp boulders. Apart from that, the fuel economy also suffers due to the increased weight.
You may also like: Toyota Fortuner 130000 Km Service Cost Will SHOCK You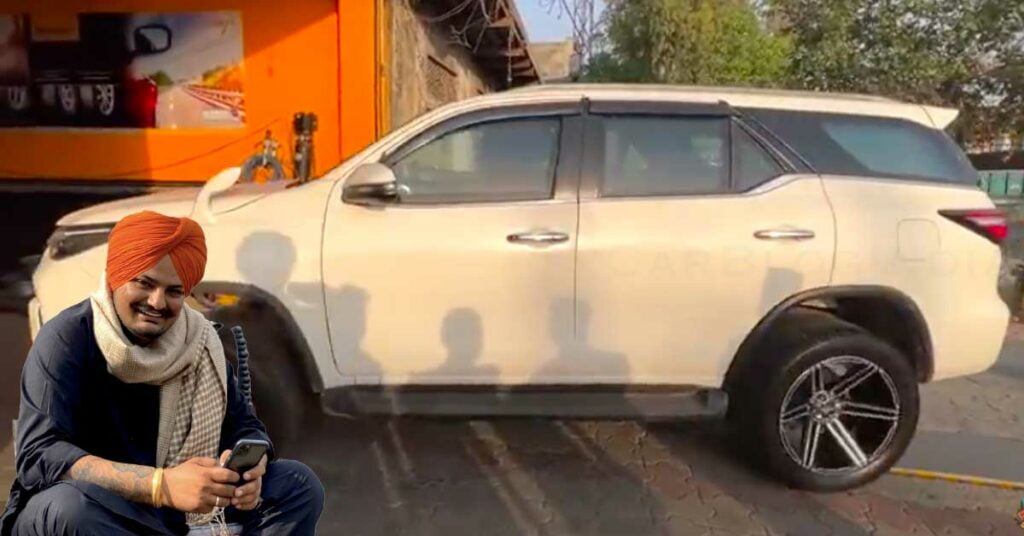 We would like to inform our readers about these facets of installing large alloys on your vehicle, in case you were planning to do so. There is a limit to the size that you could opt for without affecting the dynamics of the car a lot. Generally, you could increase the diameter of the tyre by 3% from the stock tyre. The diameter of the tyre, in this case, is calculated by the following formula:
Total Diameter of Tyre = Sidewall Width x 2 + Rim Diameter (in mm)
For example, if your car has a tyre size R16/195/55, the diameter of the tyre will be:
(55% of 195) x 2 + 15 x 25.4 mm
= 107.25 + 381
= 488.25 mm
Join our official telegram channel for free latest updates and follow us on Google News here.