The entry level SUV segment is definitely the next most desired segment to be in, after the small car one. Obvious competitors in this very segment are yet to make their entry into the market and as of now the list covers upcoming Renault Duster and Ford EcoSport compact SUVs. With all interest Skoda, Volkswagen subsidiary, is also set to enter this very segment with a couple of new products and will launch them globally by 2014.
Skoda, who has always been a potent player in the premium car segment, is developing two new SUVs for the global market. While the first SUV will be an inexpensive option positioned below the Skoda Yeti,the other will be a premium luxury SUV based on the Volkswagen Touareg.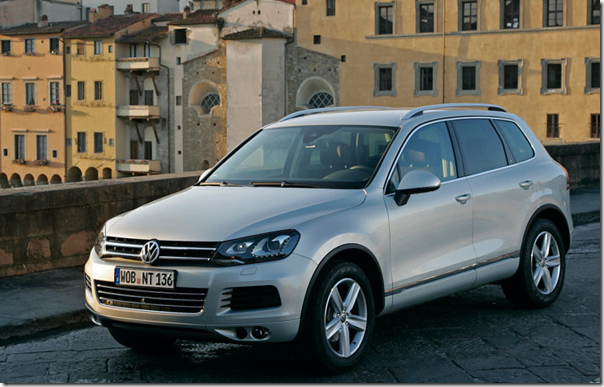 image – Volkswagen Touareg 2012 For Illustration Only
The compact SUV will be based on Volkswagen's A0 platform which has been developed specifically for SUVs. Volkswagen is also using the same platform for developing a new inexpensive SUV of its own. Volkswagen's new SUV will be positioned below the Yeti but above Skoda' SUV.
Skoda' SUV will be powered by a 1.5 litre diesel engine and a direct injection petrol engine. Since it is known that the this SUV will be positioned below Yeti, it is expected to be priced between Rs.7 Lakhs and Rs. 9 lakhs.
Beside this the other premium SUV that Skoda wishes to launch will be positioned close to Volkswagen Touareg. The designing cues will be according to Skoda's Czech styling and will be reflected on the interiors too. From the price point of view, the Touareg is priced at Rs. 51.85 lakhs(ex-showroom Delhi), so expect Skoda' SUV to cost less than the Touareg. The Touareg features a 3 litre V6 diesel engine that develops 226 BHP of power and is it yet to be known whether Skoda will use the same engine for its premium SUV or not. Skoda is also working on a 7 seater variant of the Yeti as it is more practical considering the demand here in India.
check out more-