Skoda plans to join the EV race in our market with its Enyaq iV electric crossover.
The model has been spied testing in our market prior to a potential launch in early 2023.
We might get the first undisguised glimpse of the electric crossover at the Auto Expo 2023.
Skoda is planning to launch the iV electric crossover in India pretty soon. The EV race is heating up in the market. Players like Audi, BMW, Mercedes, Kia and Volvo already have their products in India. That is also the reason why other prominent players like the VW Group including Skoda don't want to be left behind. Enyaq iV is an electric crossover based on the dedicated MEB platform from the VW Group and has been selling well in overseas markets. Skoda now wants to capitalise on the success and bring it to our shores via the 2,500 import route.
You may also like: Will VW Follow a South Africa-like 'No EV Policy' for India?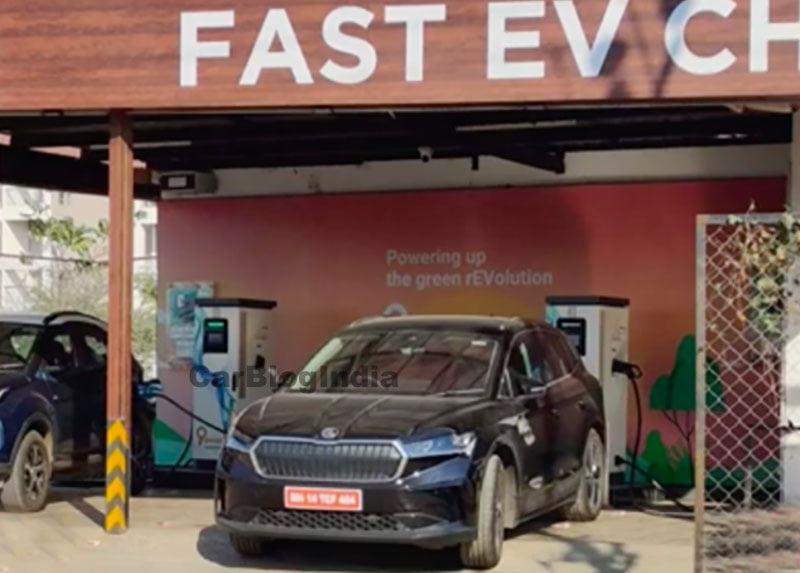 You may also like: Lightyear 0 Becomes First Solar Car to go into Production
Skoda Enyaq iV in India
The Enyaq iV was spotted testing on our roads recently. This is generally done just before the launch. With the Auto Expo 2023 coming up in a couple of weeks, that might be the place where we will get to have the first glimpse of the EV. Resultantly, the deliveries might commence soon afterwards around March. Similarly, its VW counterpart, the ID4 might also make an entry into India on the heels of the Enyaq iV. With that, the segment will expand as EVs start to crowd the market.
You may also like: Tesla Destination Charging Network – Things No One Told You About!
Dimensions
Being an electric crossover, its dimensions correspond to that body type. It is 4,649 mm in length, 1,879 mm in width, 1,616 mm in height and has a wheelbase of 2,765 mm. This puts it in a sweet spot between the regular mid-size SUVs and large SUVs ensuring a generous space inside the cabin for the passengers, as well as luggage. That will enhance the practicality of the EV.
You may also like: Nitin Gadkari Buys BMW iX After Saying He Can't Afford Mercedes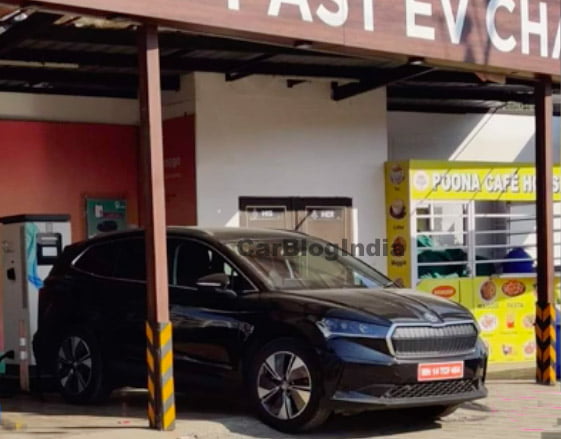 Specs
As per some reports online, the Enyaq iV could come in the top 80x trim, which will have a 77 kWh battery. It powers two electric motors (one on each axle) to form an AWD configuration. The total system output stands at a decent 265 hp that propels the EV from 0-100 km/h in just 6.9 secs. The WLTP range for this configuration is a cool 513 km. To keep the costs in check, there might also be a 2WD single-motor version that could be available to attract a wider range of customers. Let us keep an eye out for the Skoda Enyaq iV in India.
Join our official telegram channel for free latest updates and follow us on Google News here.