Its been one year when Mahindra Group acquired Ssangyong Motor Company of South Korea. Ssangyong Motor Company (SYMC) is one of South Korea's premier SUV manufacturers which is on its path revival and growth, a year after it was acquired by the USD 14.4 billion Mahindra Group. Under the Indian company's stewardship, SYMC has adopted several measures to help it achieve its vision of 'the Most Innovative and Respected Korean Automotive Company'.
The last 12 months have been marked with several milestones for Ssangyong. SYMC nominated a Board of Directors with great experience and credibility, comprising 50% independent directors, and is committed to set the highest standards of corporate governance. Ssangyong was one of the first Korean companies to complete 2011 wage negotiations with its Union in the most cooperative manner. The company showcased its products at the Delhi Auto Expo 2012, as part of the Mahindra pavilion. Mahindra South Africa, a subsidiary company of the Mahindra Group, will begin distributing Ssangyong vehicles shortly. Several other projects are also being pursued cooperatively by both organizations to leverage synergies in R&D, technology, sourcing and overseas markets.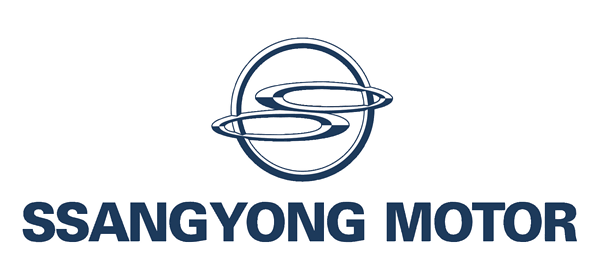 Mr. Lee Yoo-il, President and CEO of Ssangyong Motor Company quoted:
"Over the past one year we have implemented a focused growth strategy for Ssangyong, along with Mahindra. This includes articulating a new vision and mid to long term strategy, establishing a strong, cooperative relationship with all stakeholders, labour union, vendors, and dealers, and launching new versions of the Chairman H, Chairman W and the Korando Sports. Ssangyong is on the path to a strong revival as witnessed by a nearly 40% growth in sales volumes in 2011"
Dr. Pawan Goenka, Chairman, Ssangyong Motor Company and President, Automotive and Farm Equipment Sectors, Mahindra & Mahindra Ltd. quoted:
"Since last March, we have committed to investing over Rs. 1780 crores (KRW 400 billion) in a new SYMC product portfolio and facilities (including a Rs. 1317.20 crores (KRW 296 billion) investment in a next generation compact CUV and a new engine) to gain momentum in global markets. We are also looking forward to introducing Ssangyong products in the fast growing Indian market,"
Ssangyong Rexton and Ssangyong Korando are the two products which are expected to debut in India soon as they have been spotted on Indian roads many a times in past one year. Lets see how the Indian journey of Ssangyong starts in the coming one year. Stay tuned to us for latest updates by signing up for our free email newsletter and like our official Facebook Page.
Check out more-
Join us for FREE NEWS Updates on our Whatsapp Community or our official telegram channel.