Should I Buy SUV or Sedan? This is one question that is thrown at us almost on a daily basis. Today, we have decided to offer you a definitive guide to help you decide between a SUV and a similarly priced. The SUV market of our country is growing at a rapid pace. There's really a lot going for these cars. While they offer the practicality of a hatchback, they also have the rugged touch along with features and premium-ness associated with a sedan. No surprise then, that, sedans are fast losing out to SUVs. Does that mean SUVs will suit you better than sedans? Not necessarily. Here, in our SUV vs Sedan comparison, we help you decided if you buy SUV or sedan. Read on.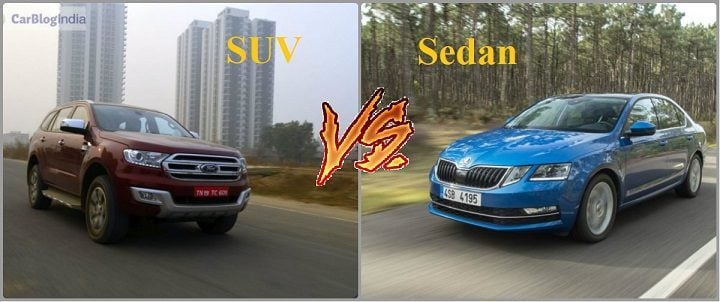 Sedans have traditionally been the go-to choice for folks who look to upgrade from hatchbacks. However, recent years have seen demand for SUVs go up substantially. In fact, the demand for SUVs has been so high that players who never had an SUV in their lineup are now working on one (think of Rolls Royce Cullinan). So, let's get to talking about our topic for today – SUV vs Sedan.
Also Read: Cars At Auto Expo 2018 | Upcoming SUVs in India | Upcoming Cars in India
SUV vs Sedan: Features
SUV
An SUV is traditionally identified by its high riding stance and boxy looks. The high riding suspension is a giveaway of the fact that these cars can go off-road with ease. The boxy looks tend to reflect their function-over-form approach, when it comes to their purpose. However, these things have changed in the past, which has led to a rise in their popularity. Other features of traditional SUVs include drab interiors, poor on-road driving dynamics, low mileage, 4×4 capability and being offered with a diesel engine only. One such example is the 2015 Toyota Fortuner.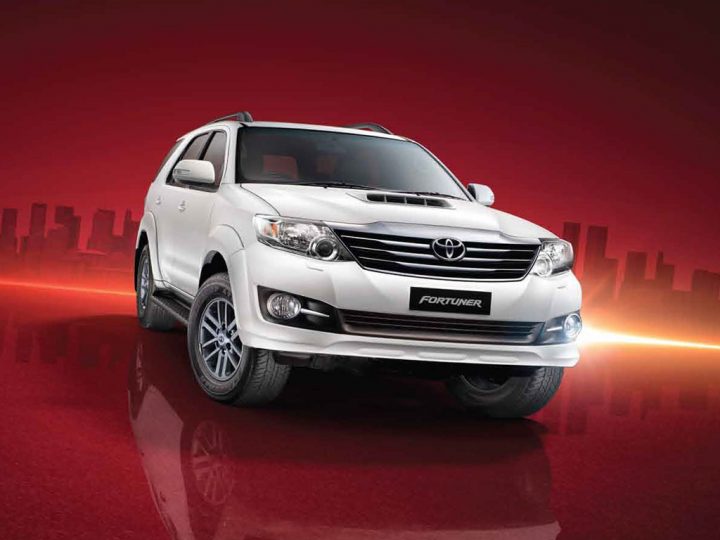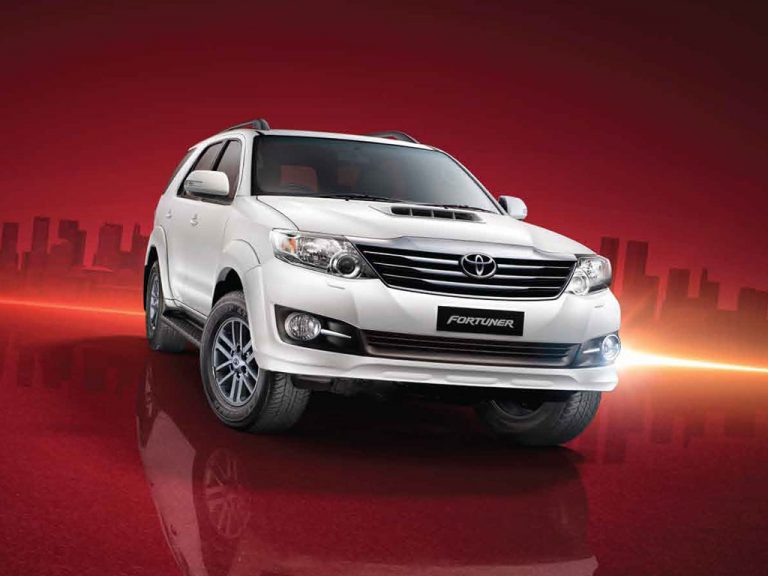 In recent times, the term SUV has also covered what are essentially called crossovers. These cars are mostly based on existing hatchback/sedan platforms from a carmaker. In few cases, they also are based on unique platforms. These cars offer better on-road dynamics than traditional SUVs and have a jacked up-stance to reflect they can go off-road too.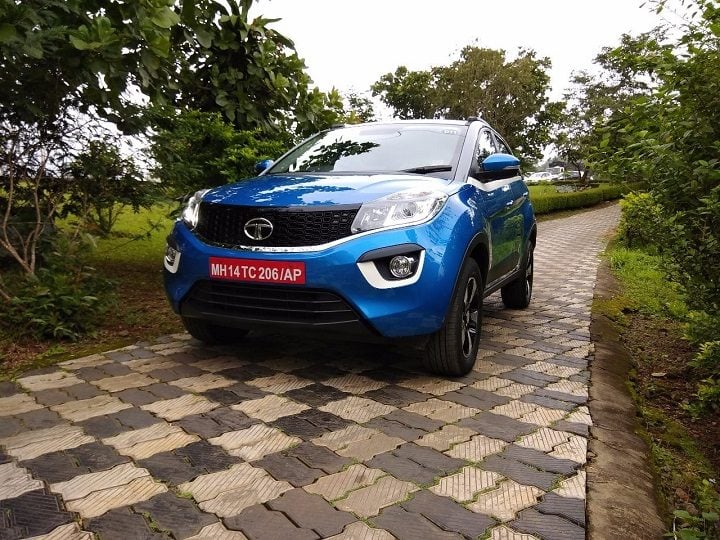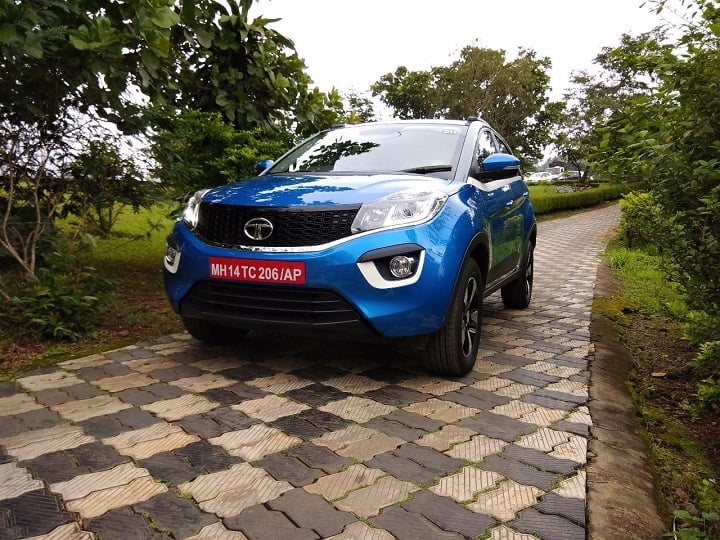 These cars are offered with a petrol engine too. Most important, however, is the fact that they sport nicely-appointed interiors that would generally look out of place on traditional SUVs. They offer decent mileage too, something SUVs are not traditionally known for. One such example is the Tata Nexon. The arrival of crossovers has also helped the traditional SUVs in sporting quite luxurious interiors. Take, for instance, the Toyota Land Cruiser. Its interior is not something you would expect in a purpose-built SUV like this.
Also Read: Upcoming Cars Under 5 Lakhs | 10 Lakhs | 15 Lakhs | 20 Lakhs
Sedan
Sedans have always been about offering as much comfort to the occupants as possible. Their three-box design means that occupants and their luggage will always be placed in separate spaces. Sedans sit quite close to the ground, which enhances their sportiness. Enthusiasts love sedans due to their driving dynamics as the low ground clearance of the sedans means they have low centre of gravity. This helps them in offering a great driving experience on not just straight roads but curvy ones as well.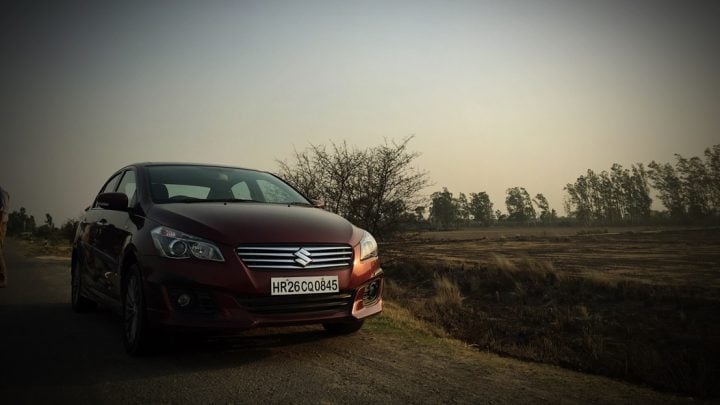 The sedans have great aerodynamics, helping them stick to the pavement. This also helps them offer great mileage. Maruti Ciaz is one great example of this. The sedans' driving dynamics have only improved over the years as automakers have focused on reducing their weight. Hence, sedans not only have become better to drive but also more fuel efficient than ever.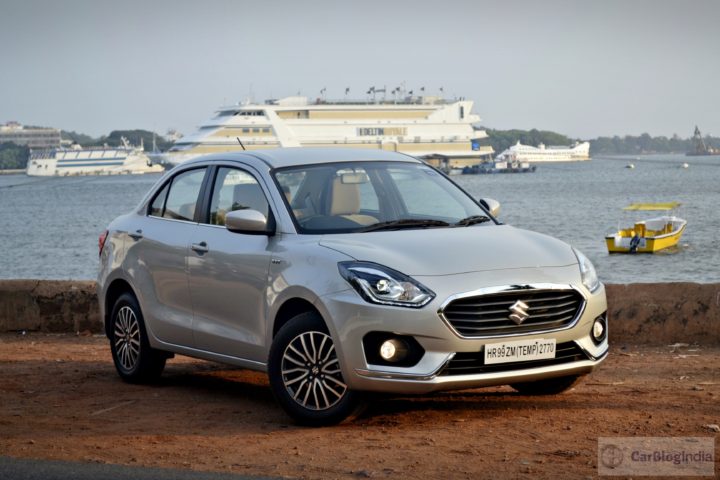 The options, when it comes to sedans, have increased substantially in recent times. From sedans measuring less than 4 metres to bespoke sedans from the likes of Rolls Royce, the options you have at your disposal are limited by your budget only. As far as comfort is concerned, even the compact sedans (sub-4m ones) offer nicely laid-out interiors. Take a look at Maruti DZire's interior and you will know what we are talking about.
SUV vs Sedan: Benefits
Benefits Of An SUV
A traditional SUV offers a commanding view of the road. You sit so high in the car that everything else feels small. This is due to their high ride height. Also, traditional SUVs are immensely capable cars that can go off-road with great ease. The high ride height means they are highly unlikely to take a hit on their underbodies when navigating trails or potholed roads. Using a diesel engine ensures they have loads of torque to climb steep hills and most obstacles in their path.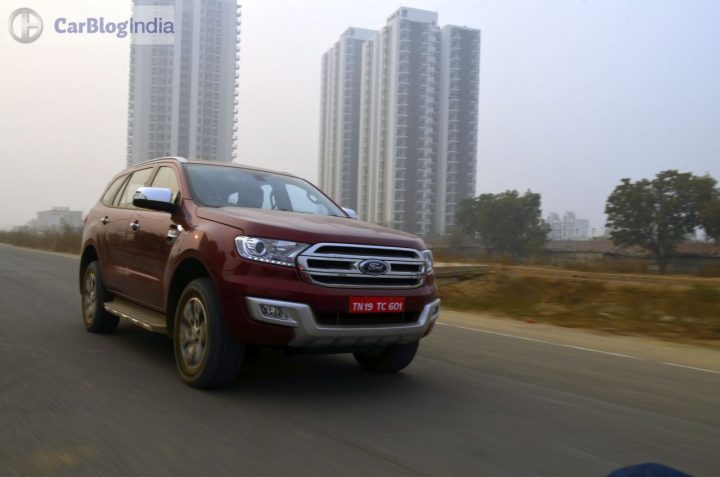 Their 4×4 capability ensures they keep going even when other types of cars get stuck. Crossovers also attempt to offer similar capabilities. But while SUVs are purchased by hardcore off-roading folks, crossovers are more of a staple for those who don't need as much capability as is offered by a traditional SUV. Since a crossover is used mostly in city conditions, its driving dynamics, comfort levels and mileage are generally similar to that of a similarly-priced sedan/hatchback.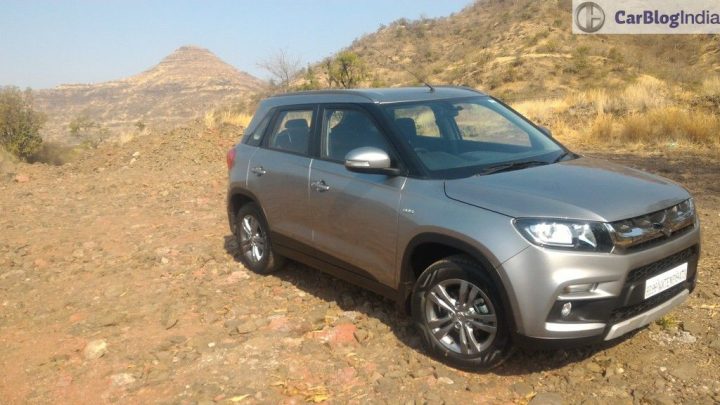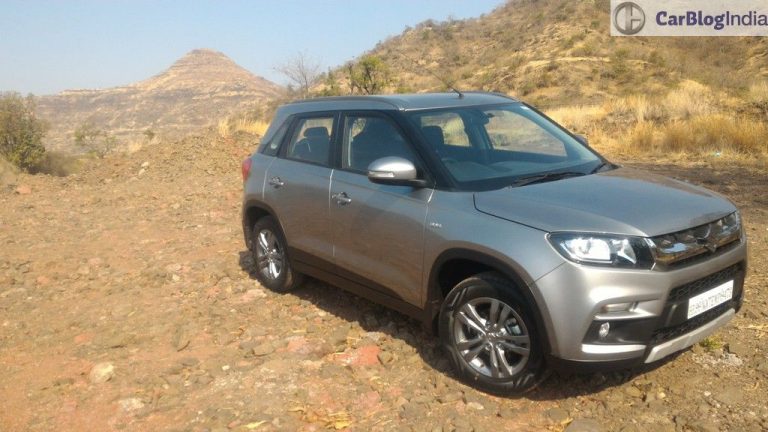 The high ride height of crossovers helps them navigate bad roads with ease and without hurting their underbodies. In a country like India where potholed roads are aplenty, crossovers are popular mostly due to this benefit. Some recent crossovers, such as Tata Nexon, also offer sedan-rivalling driving dynamics.
Benefits Of A Sedan
Sedans have unparalleled comfort. The fact that you do n't have to share the cabin with your luggage allows you to enjoy the comfort offered by a sedan even more. The comfort offered by sedans has only gone up in the recent past. Today, even a mid-size sedan like the Hyundai Verna offers features such as ventilated seats, which are not offered on much costlier cars, SUVs included.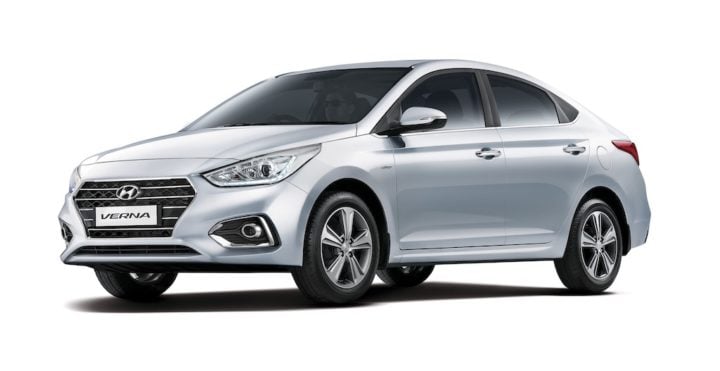 In recent times, sedans have been offering great mileage too. For example, the Maruti Ciaz offers the best mileage, not only among sedans but other cars too, in India. The Maruti DZire is a close second to the Maruti Ciaz, when we talk about best mileage cars in India. Both cars are sedans and tower above even the hatchbacks in this department.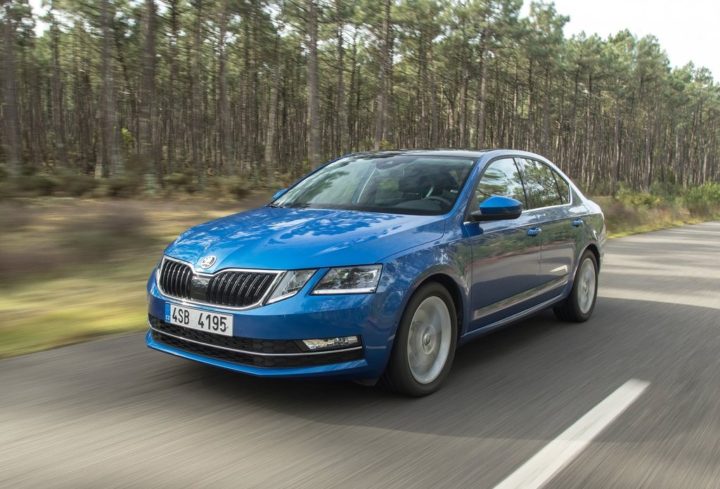 Despite all this, the performance quotient of sedans has not gone down. For instance, the Skoda Octavia is know to be one of the best driver's cars on sale in India today. Forget Skoda Octavia, any time you talk about driver's cars, even in India, sedans will rule such a discussion hands down. After all, sedans have also benefitted from technologies derived from SUVs, such as all wheel drive.
SUV vs Sedan: Drawbacks
Drawbacks Of An SUV
Traditional SUVs such as Toyota Fortuner do not have great on-road dynamics. They have bouncy/uncomfortable ride to offer. Even those that offer a great ride, in all likelihood, they compromise on capability front. Now, you will not buy an SUV like Toyota Fortuner if capability is not one of your priorities, would you?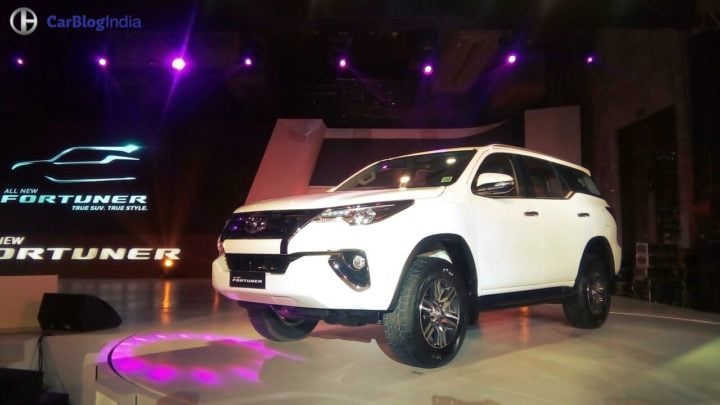 With mileage not as great as sedans, traditional SUVs will empty your wallet quite quickly. This is despite them offering diesel engines. Recently, certain automakers have begun offering petrol engines on their SUVs (Toyota Fortuner). These are the bane of guys looking for fuel-efficient SUVs.
There is also the problem of enhanced blind spots. A car has many blind spots, depending on its design. An SUV just amplified this experience by offering a higher seating position, necessitating the use of multiple sensors to ensure you do not hit something that isn't in your field of view while, say, parking.
Crossovers have drawbacks too. While they are more capable than a sedan or a hatchback, they are not as capable as traditional SUVs. This is because in order to make them comfortable and ride nice, bits like suspension are softened.
Drawbacks Of A Sedan
Using a sedan on a paved road is a dream. However, in a country like India where road conditions are poor, sedans are not quite popular. Their long wheelbase, coupled with low ride height, means their underbodies will likely suffer damage while navigating potholed roads. Now, who wants their car to suffer any sort of damage while doing nothing but navigating roads?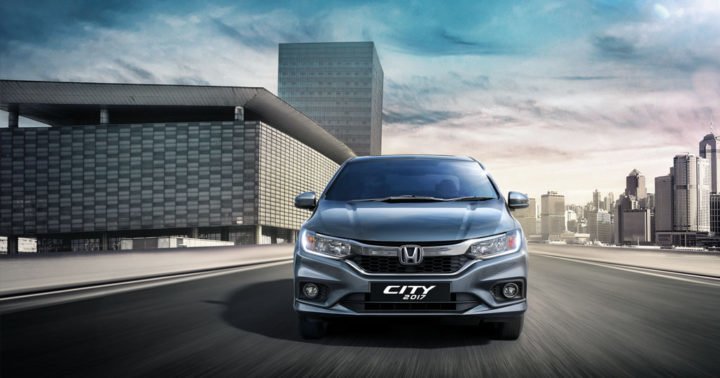 Recently, a trend has been seen among sedans. This is about making them ride better at the expense of handling. As a result, their soft suspension makes them comfortable for use as chauffeur-driven vehicles but not as driver's cars. For instance, take any mid-size sedan under Rs 10 lakh. Which of these cars will you choose as an outright driver's car which offers decent levels of space and comfort as well?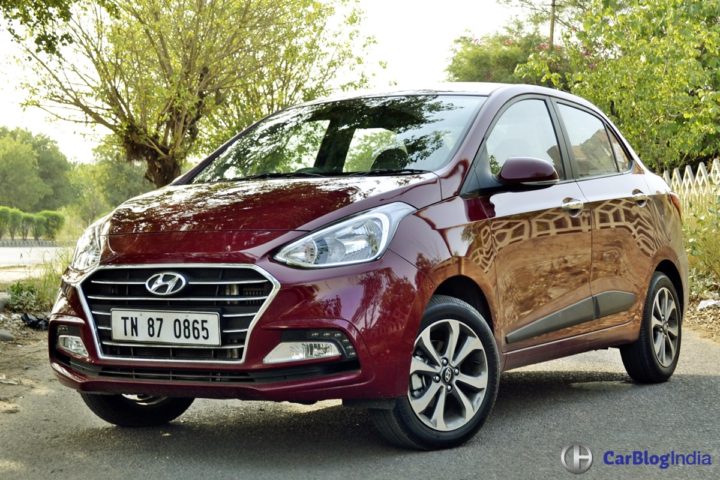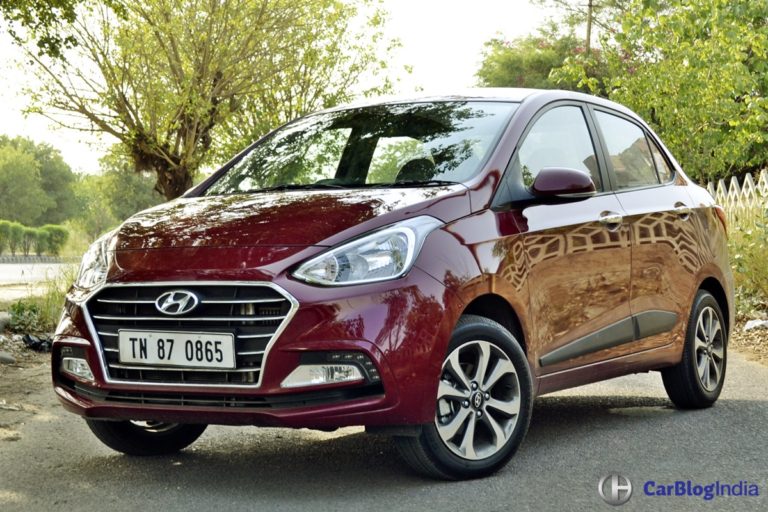 Parking is another issue with these types of cars. Sedans' three-box design makes them long, which means they cannot squeeze into spaces that a crossover can. For instance, can you imagine squeezing a Maruti DZire in tight parking spot? You may face some difficulty. Try squeezing a Maruti Ignis in there and chances are you will be able to do so with ease.
SUV vs Sedan: Conclusion
You will note that we have only talked about certain points when comparing the two types of cars in this SUV vs Sedan comparison. This is because these are the issues you will most likely face when deciding between the two types of cars. While sedans will never vanish from the market, their popularity has come down because of crossovers. With manufacturers focusing more on crossovers, the development of sedan has slowed down. A similar effect can also bee seen on the development of the SUV. That aside, here's what we think should be your choice.
If your car use is limited to well-paved roads and highways, there is little reason for you to buy anything else than a sedan. Yes, it will face difficulty in tackling potholed roads. But with your use mostly on well-paved roads, you may look to use a different route to avoid potholed roads on your route. In the process, you will likely be able to enjoy the comfort your sedan offers.
If you have to tackle bad roads or even take trips to the countryside where roads are still a dream, an SUV should be your pick. Its high ground clearance will help you tackle rough terrains with ease and potholed roads in the city too. Do understand this, though – an SUV is a specialised product. It is primarily meant to tackle areas where there are no roads. If it is an all-round car you need, a sedan or even a hatchback should be your pick, unless you can justify an SUV's use. With this, we will rest our case in this SUV vs Sedan comparison.
So, what do you thihk of our SUV vs sedan comparison? Do share your views by penning them down in the comments section below. We hope we have been able to help you find the answer to one of the most challenging questions of recent times -'Should I buy SUV or sedan?'
Join our official telegram channel for free latest updates and follow us on Google News here.