Tug of war involving bikes is becoming increasingly popular to test the real-world capabilities of motorcycles.
This video captures the sheer strength of Suzuki Hayabusa when it takes on 2 KTMs and a Pulsar 220 in a tug of war. Now, we must advise our readers to not try these stunts. In the long run, a tug of war could ruin the mechanical components of your bike by putting unnecessary stress on the engine. There might be engines with the performance of the engine too. For now, however, let us enjoy this video.
You may also like: Top 5 Suzuki Hayabusa Replicas Based on Indian Bikes
You may also like: Suzuki Hayabusa vs Royal Enfield Classic 350 – Tug of War
Suzuki Hayabusa vs 2 KTMs + Pulsar 220 – Tug of War
Hayabusa is a widely popular performance bike that has been seen in many Indian movies. A few bike enthusiast celebrities own this bike as well. In this video, it is tied to 2 KTMs and a Pulsar 220 to see if 3 bikes could put the mighty Hayabusa. The short video clip captures all four riders trying their best with their bikes. Surprisingly, the Hayabusa refuses to move. In fact, at one point, it even begins to pull the other three bikes. The riders of the KTM and Pulsar are seen falling off during the event failing to control their bikes.
You may also like: KTM Duke Converted Into A Hi-Speed Electric Bike with 130km Range
The raw power and muscle of the Hayabusa are almost impossible to contain for the 'regular' bikes. To be honest, it seemed like, despite the superior specs of the Hayabusa, 3 bikes should overpower it but that didn't happen. This is a testament to just how powerful the Hayabusa is and why it is so popular.
You may also like: KGF-inspired Bajaj Pulsar Looks DOPE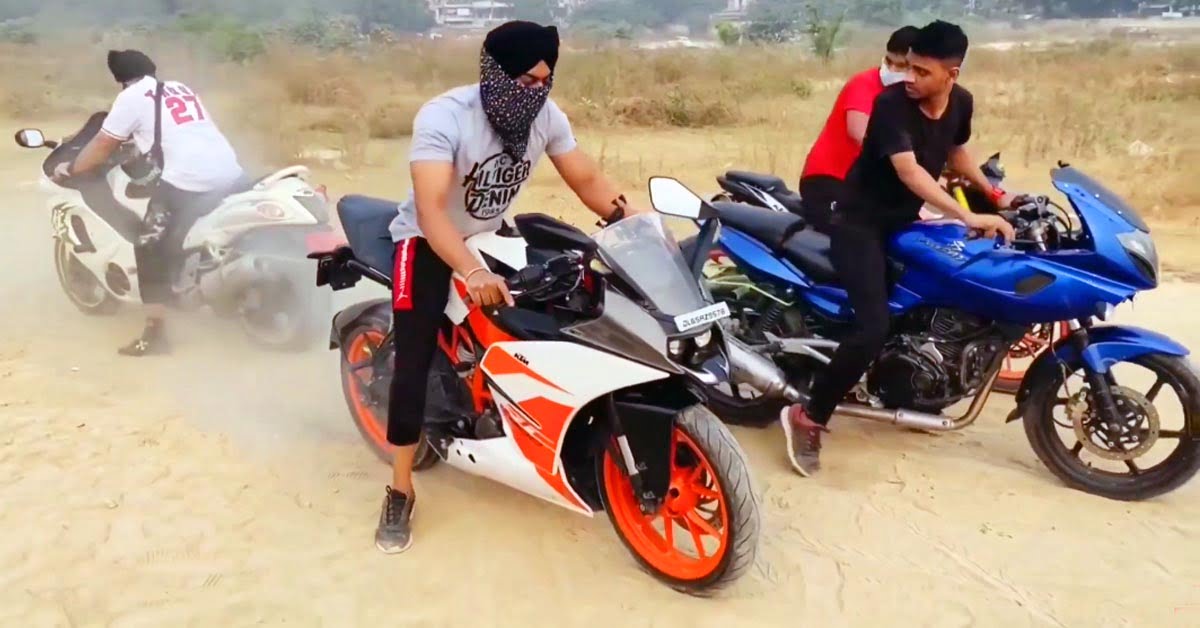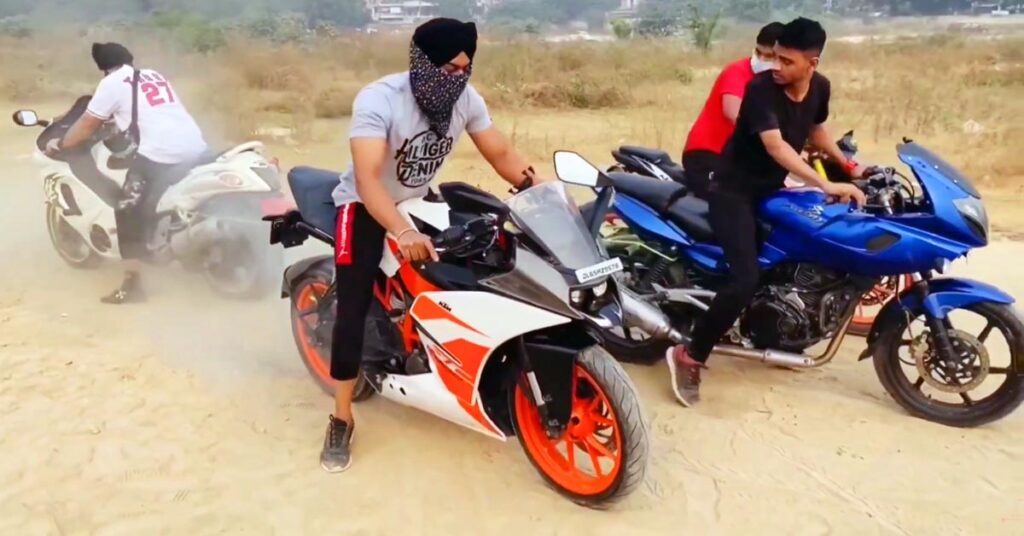 Specs
Hayabusa has a powerful four-stroke 1.3-litre liquid-cooled, fuel-injected engine with DOHC that outputs a maximum power of 190 PS and maximum torque of 150 Nm. This mill is mated to a 6-speed manual gearbox. The superbike costs a whopping Rs 16.40 lakh, ex-showroom in India.
You may also like: Bajaj Pulsar RS600 Looks Like a Proper Yamaha R6 Slayer!
The Bajaj Pulsar 220 comes with a 220cc single-cylinder air-oil-cooled engine that offers 20.4 PS and 18.55 Nm of power and torque, respectively. It is paired with a five-speed gearbox. The Pulsar 220 F costs Rs 1.34 lakh, ex-showroom.
The KTM Duke 250 comes with a 248.8-cc liquid-cooled DOHC engine that produces 30 PS and 24 Nm of peak power and torque. This engine is mated to a 6-speed transmission with assist and slipper clutch. It costs Rs 2.29 lakh, ex-showroom.