The EV industry is growing at a rapid pace globally and it is following the same trend in India too.
Switch EiV 22 becomes India's first electric double-decker bus. EV adoption is quite rapid in India in the passenger vehicle segment but public transport is already way ahead. There are many cities across the country where electric buses have been in use for quite some time now. However, Switch Mobility Ltd. has introduced the first double-decker electric bus in India. Brihanmumbai Electric Supply & Transport Undertaking (BEST) Mumbai has ordered 200 electric buses from the EV maker.
You may also like: Mahindra XUV400 Electric Looks Closer To Launch In Latest Spy Images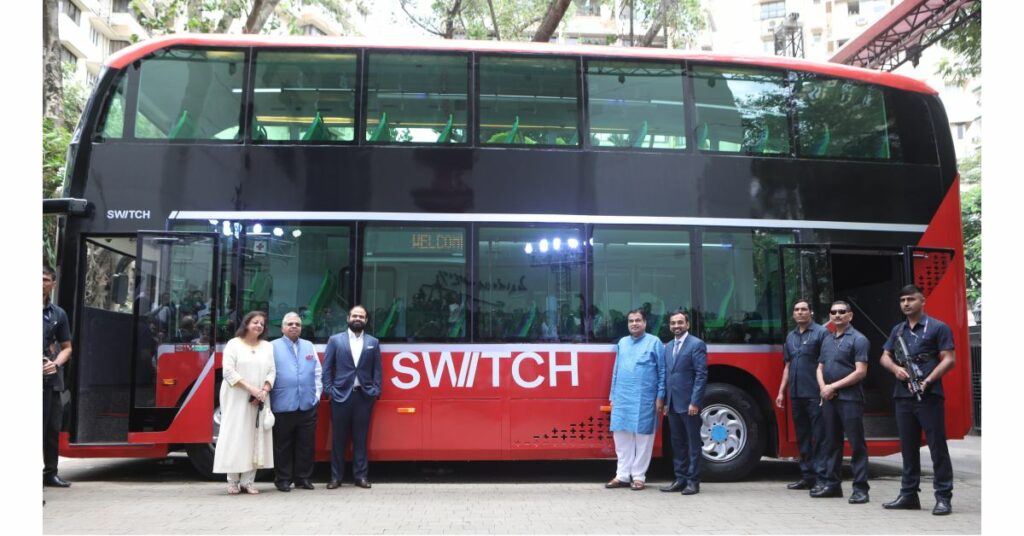 You may also like: India Needs 46,000 EV Chargers To Reach Global Standard: Study
Switch EiV Double-Decker Electric Bus
Switch Mobility is a subsidiary of Ashok Leyland. They have designed and manufactured this bus in India keeping in mind the needs and situations of the country. The electric bus has a lightweight aluminium body construction which is critical in maximizing the range. It is capable of carrying 65 seated passengers which is twice the number of people carried by a single-decker bus but the increase in weight is just 18%. There is an effective AC system for the hot Indian climate.
You may also like: This Indian State Offers Upto Rs 6 Lakh Subsidy on EVs!
The Switch EiV 22 comes with a liquid cooled high density 231 kWh battery which has Nickel Manganese Cobalt (NMC) chemistry for long life and safety. It enables the electric bus a healthy range of 250 km. There is a dual-gun charging system and the bus can gain 100 km of charge in just 45 mins. The full charge will take around 80 minutes. The 200 electric buses will be delivered to BEST from December onwards.
You may also like: How Tata Nexon EV was Born as an Outcome of 'Jugaad'
The Indian government, particularly Nitin Gadkari, the Minister of Road, Transport and Highways is very committed to clean energy mobility solutions. This includes alternative powertrains like hydrogen energy, biofuel and electric vehicles. The policies are being developed around the sustainability of EVs and incentives are being offered to accelerate mass adoption. With public transport being electrified, the charging infrastructure is bound to improve with time. Ever-growing fuel prices are forcing people to look for alternatives anyway. Let us see how quickly our market is able to adopt and adapt to the changing automobile trends and needs.