We have often seen drivers falling asleep on the steering wheel and banging into other cars on the road causing harm.
A sleeping driver hit a Tata Altroz on the road and the details have been shared by the Altroz owner. Altroz boasts a full 5-star safety rating at the GNCAP. It is the only premium hatchback in the country to have that rating. As a result, it has proved time and again, how reliable it is during unfortunate incidents. Another such case has surfaced where the occupants of the Altroz were kept safe despite a careless action by another driver on a highway.
You may also like: Tata Altroz Hits Truck During Test Drive- Lives Upto 5-Star Safety Rating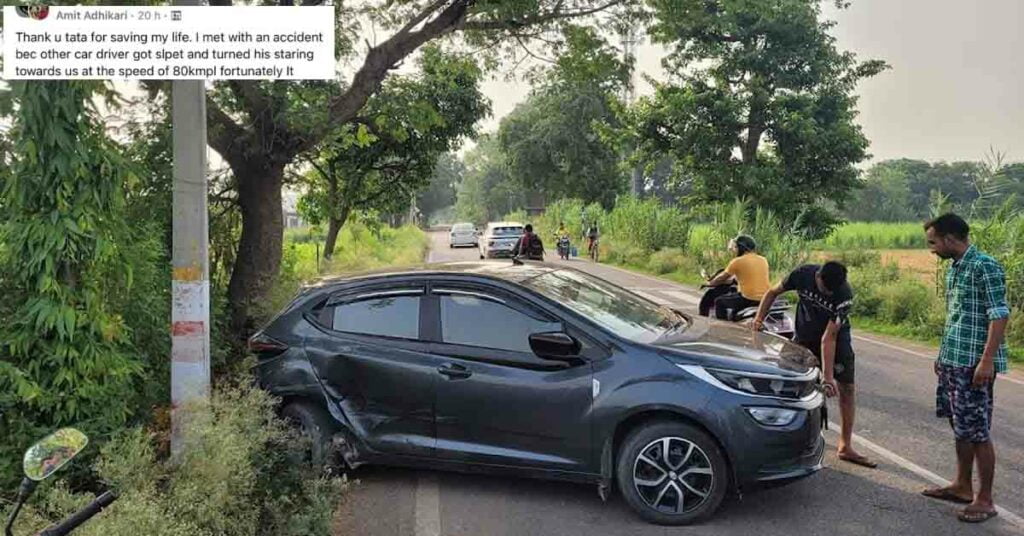 You may also like: Tata Altroz Turns Turtle on Hitting Divider, Insurance Co. Denies Claim
Sleeping Driver Hits A Tata Altroz
This incident has been shared by a certain Amit Adhikari on the Tata Altroz owners' page on Facebook. He mentions that the driver of the other car fell asleep on the steering wheel and hit his Altroz at around 80 km/h. Somehow, he was able to avoid a head-on collision and the car hit the Altroz at the rear. Due to the angle of impact, the premium hatchback revolved around but came to a halt without injuring anyone. Amit confirms that there were no injuries to anyone in the car. The build quality of the Altroz prevented the impact from getting inside the cabin. There were not too many dents on the Altroz either.
You may also like: Tata Altroz Tests Build Quality of Truck
However, the customer support after the crash at Tata Motors was not up to the mark. In fact, Amit specifically mentions that one should not rely on their support because they put him on hold for half an hour. Even after that, they didn't call him back or asked for the details of the crash. Now, customer care is something that Tata Motors has been struggling with for quite some time now. People have constantly raised issues regarding poor customer support at Tata Motors. Yet, there has not been too much work done in this direction.
You may also like: 5 Tata Altroz Concepts We Want to Turn into Production Reality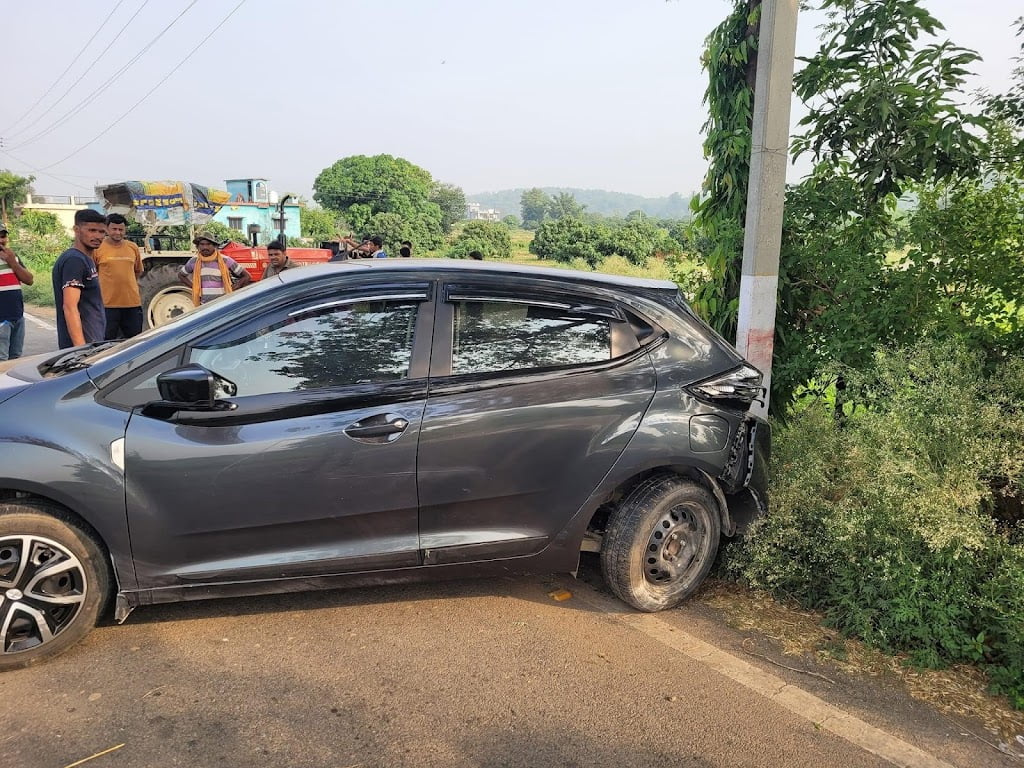 This latest incident proves that the staff is still quite unprofessional and it becomes difficult when the customer can't get help in such emergency situations. We hope that Tata Motors is listening and ensuring that such cases don't reappear in the future. We want our Indian brand to scale new heights not just by selling more, but by offering quality aftersales services too.
Join our official telegram channel for free latest updates and follow us on Google News here.