Tata Motors has officially confirmed that it will launch the 7-seater version of Tata Harrier. Codenamed as H7X, it will launch most likely by end of 2019. It would not sport the Harrier nameplate. 
At the media drive and unveil of Tata Harrier, the automaker commented on its rumoured upcoming 7-seater SUV. Tata Motors has confirmed the rumours and has stated that it might launch by the end of 2019.
Tata H7X (codename) has been spied one time under heavy camouflage. It is based on the Harrier but will be slightly bigger than that. The platform and mechanics will remain the same too.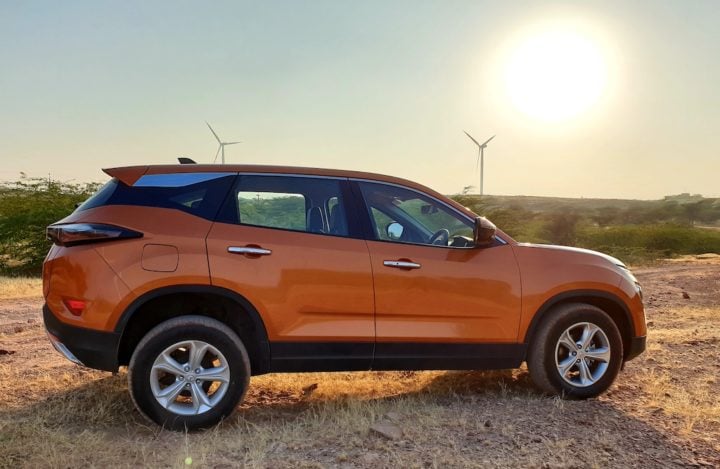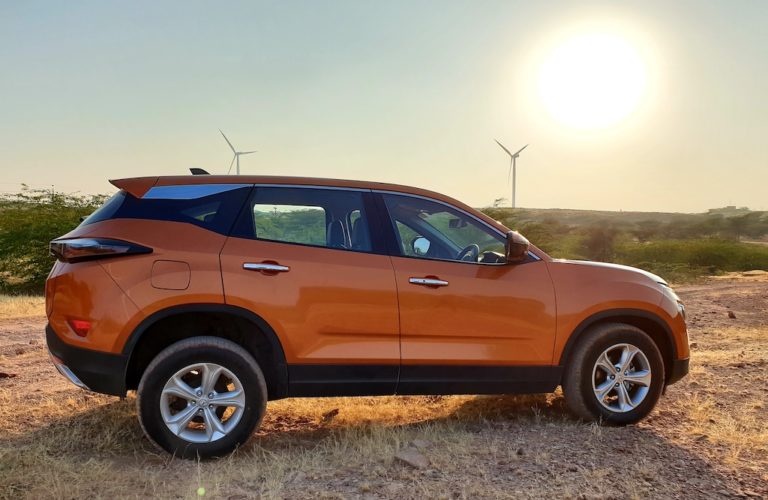 Tata Motors state that H7X will be targeted towards family buyers looking for a premium 7-seater SUV. Since the price speculations of its 5-seater version are between 16-21 Lakhs, H7X might be priced between Rs 21-26 Lakhs.
Also Read: Tata Harrier Review- Head-turner with a lot of potential
As per media reports, Tata will increase the overall length of its 5-seater SUV by 200mm. It will sit on the same JLR D8 platform. Tata uses a cheaper and localized version of JLR platform by the name, Omega Arc platform.
Tata Motors also states that H7X will be differentiated from the 5-seater variant. Both will have a distinctive design work and a different silhouette too. H7X might have a flatter roofline and a bit boxy-shape.
Mechanically, the 7-seater variant might be the same as Harrier. It will use the 2.0 Litre KYROTEC diesel engine too. Although H7X might get higher power figures because of the increased size. The engine delivers 140 BHP, which might increase a bit.
Also Read: Tata 45X India Launch, Prices, Features, Mileage and Specifications
Meanwhile, speculations say that with the launch of Tata H7X, the automatic gearbox will also be introduced on both the variants. Harrier currently comes only with a 6-speed manual setup. Also, BS-6 engines for both the SUVs will be introduced alongside.
Even the 7-seater variant might not come with the AWD system. The platform on which Harrier is built does not come with 4X4 or AWD powertrain. The changes to the platform can be implemented, but it would increase the prices of the SUV altogether.
The feature list and safety features list might more or less, be same. Additions might include an electric sunroof, power adjustable driver seat and its and bits.
Also Read: Tata Hornbill Micro SUV India Launch, Price Expectations And Other Details
There are rumours suggesting that H7X might be called as Tata Sierra. Sierra was one of the very first cars that Tata made. It came with a 3-door configuration and looked fun to drive. However, because of the poor built, high pricing and weak engines led to its end.
Tata Harrier Launch Date, Price, Mileage, Dimensions, Features and Specs
Readers Rating

No Rating Yet!
---