The sales of EVs are going up exponentially over the last couple of years and the need for information about battery costs is more critical than ever.
A Tata Nexon EV owner has shared his experience regarding the costs of the battery and electric motor. Nexon EV has dominated the Indian EV segment by capturing more than 70% of the market by itself. Now, people are having to deal with the daily characteristics of living with the EV. Going forward, EVs are bound to capture the market. Let us take a look at the kind of expenses you could expect if you wish to own an electric car.
You may also like: Tata Nexon EV Max Pwns VW Virtus in a Classic Drag Rac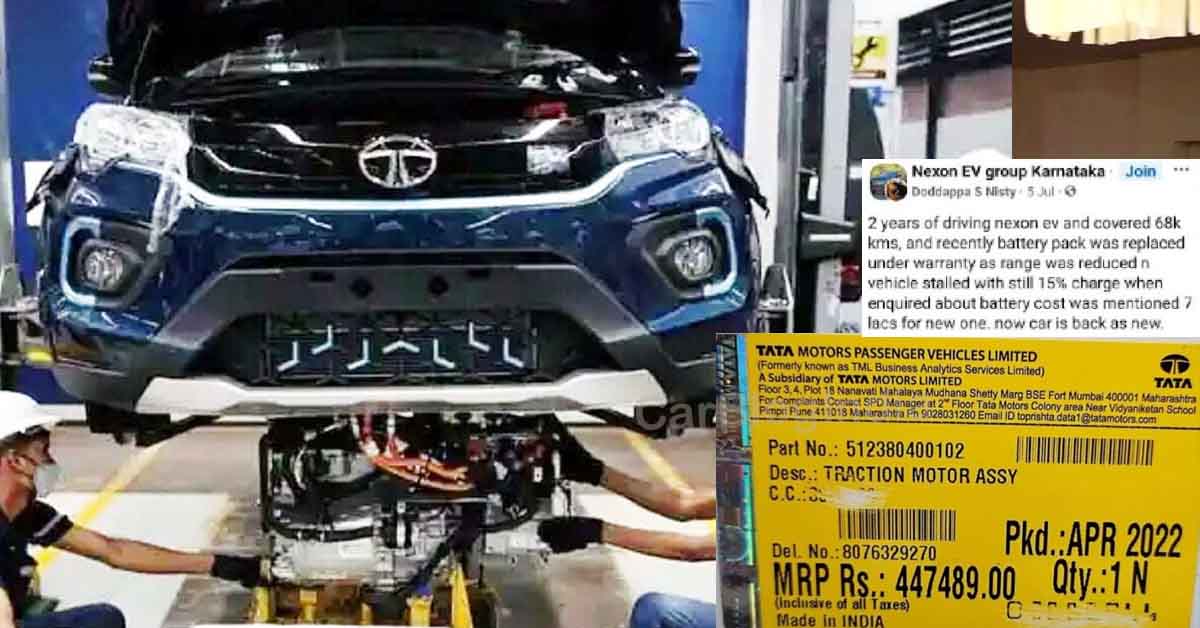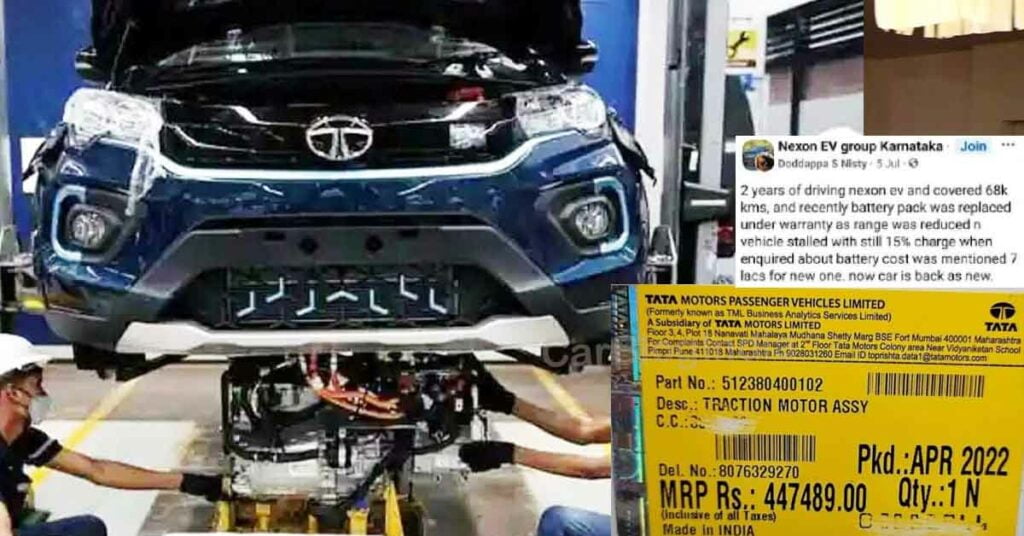 You may also like: How About a 7-seater MPV Based on Tata Nexon EV for the Sub Rs 20 lakh Segment?
Tata Nexon EV Battery Costs
Recently, an owner had to replace the battery of the Nexon EV. He had driven the SUV for 2 years and covered 68,000 km. That is a great achievement and certainly makes him qualify as someone who can pass on a judgment about the traits of the EV. Over this period of time, the battery degradation is natural. That is a property of Lithium-ion batteries. Hence, now when the SUV reaches below 15% of charge, it stalls, reports the owner.
You may also like: How Tata Nexon EV was Born as an Outcome of 'Jugaad'
The owner noticed it and went to the service centre. Since Tata Motors offer warranty of 8 years / 1,60,000 km, the battery got replaced at no extra cost. If you would enquire about the normal price of the battery, you would get a quotation of around Rs 7 lakh. Additionally, the original electric motor assembly of Nexon EV costs Rs 4,47,489, as suggested by the image we have above. This amounts to around Rs 11.50 lakh. That is what the replacement would cost if you run out the tenure of the warranty. However, under warranty, which is a pretty comprehensive one, the replacement will be for free. So, the comprehensive warranty cover saves you from a huge expense in case battery or motor health deteriorates at a high pace.
You may also like: Kolkata Police Inducts 226 Tata Nexon EVs Into Its Fleet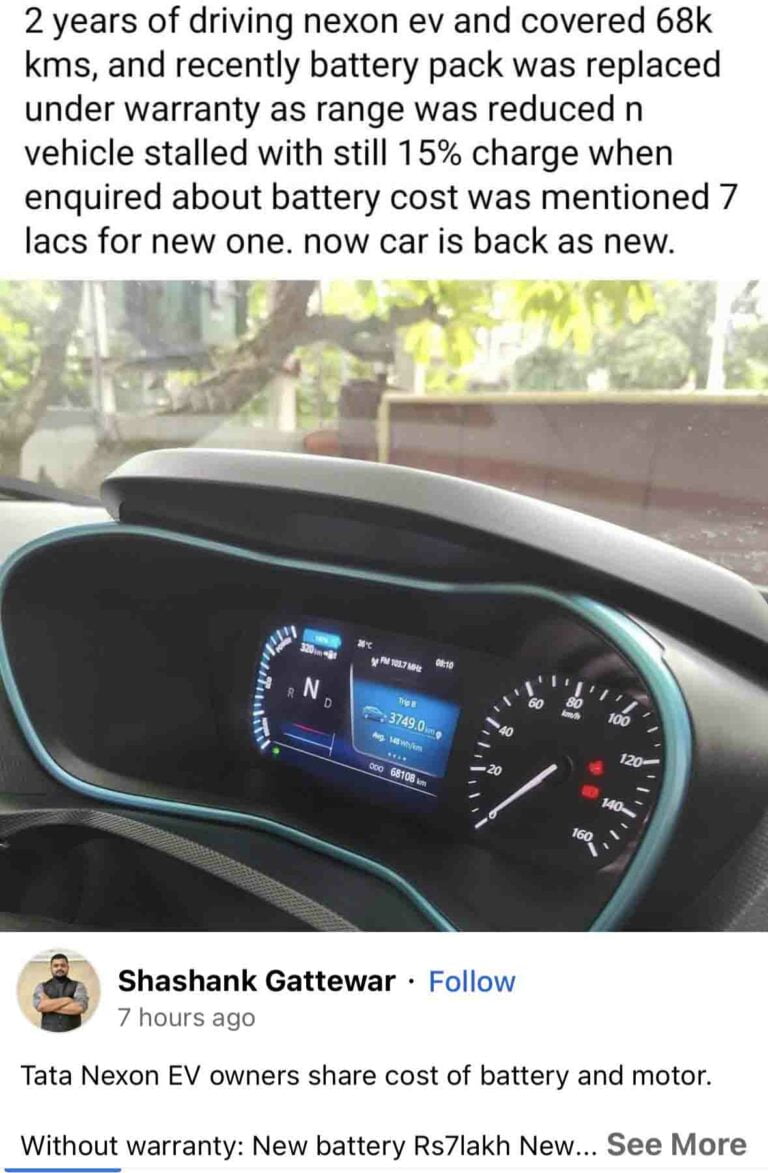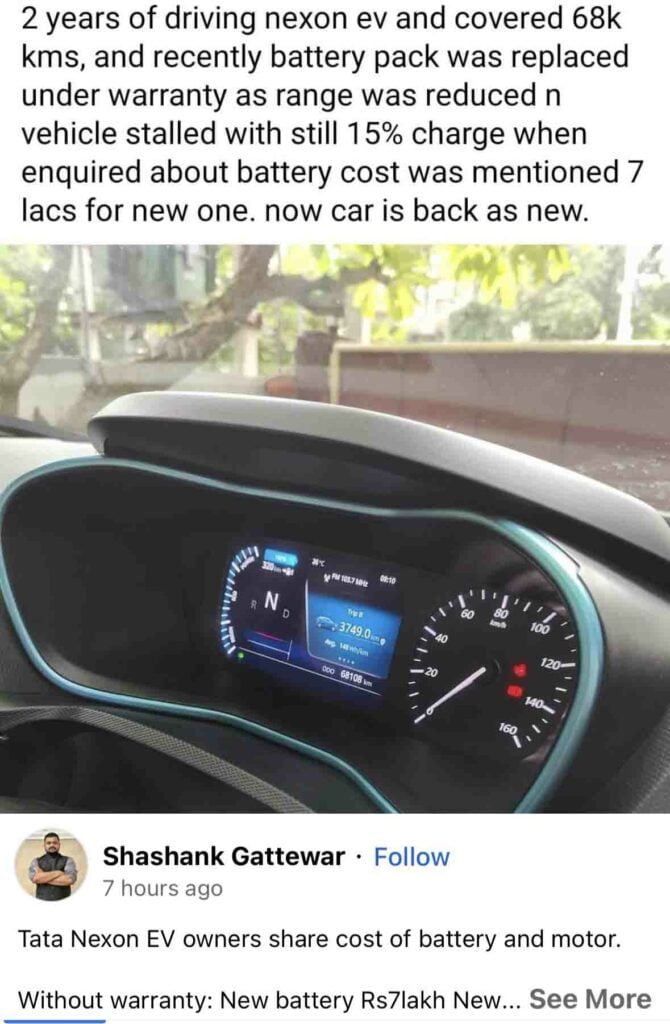 This is a perfect case to consider before buying an EV. However, with mass production of EVs and EV batteries, this price will most likely reduce significantly. Also, the long warranty helps take minds of people off the stress of incurring extravagant costs for repair. Most people will change the vehicle before the warranty runs out. What are your thoughts on the EV revolution and would you buy an EV in the coming years?