Will you buy Tata Nexon EV over the petrol model if they cost the same? The Indian Government is trying to boost the sales of electric vehicles in the country. It has been offering a range of incentives and subsidies, in partnership with the state governments. As a result, there has been an increase in the sales of electric vehicles. Now, Mr Nitin Gadkari (Union Minister of Road Transport and Highways) has stated that the prices of petrol and electric vehicles will be nearly the same in the next two years. However, the price is not the only thing going against electric cars.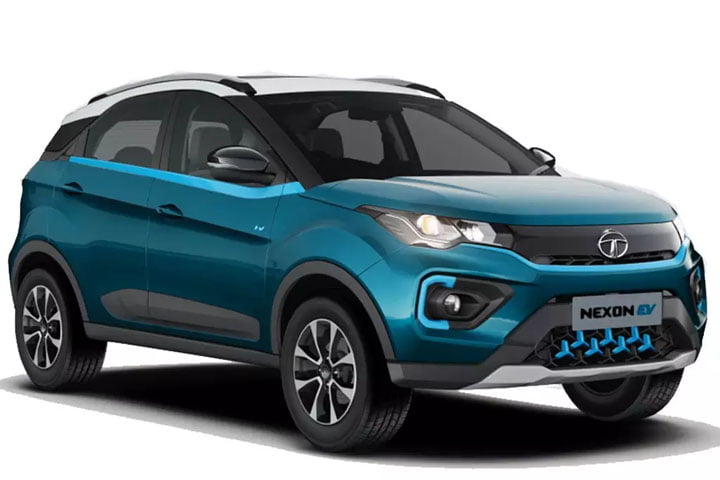 Also read: MG ZS EV Buyer SUFFERS From Huge Dealer Scam
Even if the price of electric vehicles is equal to petrol-driven vehicles, there is still a problem with charging stations and the travel range. Currently, there is way less service availability for EVs than petrol cars. Also, the distance an electric car can cover is not enough for a lot of Indian users. It can only cover a few km daily. The government believes that the running costs of electric vehicles are almost 6 times lower than that of petrol vehicles. However, the installation of Level 2 charging stations at home is an added expense. While a battery can last up to 10 years, the EV battery replacement costs are also still high.
On the plus side, an electric car essentially uses electric motors with rechargeable batteries. The EVs are also incredibly fast, make less noise, and reduce harmful CO2 emissions. Also, since there are fewer mechanical parts, maintenance and servicing are required less frequently. More importantly, electricity is cheaper than fuel. Once you install EV charging units in your home garage, there is no need to visit gas stations as well. Additionally, if you buy an EV using a personal loan, you can enjoy certain tax benefits. Let's take a look at Tata Nexon EV (Rs 13.99 lakh) and its Petrol variant (Rs 7.30 lakh).
Also read: Hero MotoCorp Prepping For EV Launch Even as Bajaj Busy With Tasteless Jokes!
The Tata Nexon EV is one of the best-looking sub-4 meter SUVs on the market today. The fast car (with a top speed of 120kmph) hasn't lost any of the qualities, despite electrification. Just like the petrol model, it comes with a 7-inch touchscreen infotainment system, 8-speaker Harman sound system, electric sunroof, leatherette-wrapped steering wheel, blacked-out ORVMs, 16-inch alloys, and more. The safety kit on both the electric and the petrol is also the same. However, the Nexon EV lacks the Xpress Cool feature (cools down the cabin quicker) and the tyre pressure monitoring system (TPMS). Instead of a 1.2-liter engine (with a six-speed manual/ six-speed automatic gearbox) that offers 118bhp and 170Nm of torque, the Nexon EV sports a Permanent Magnet Synchronous Motor (PMSM) that offers 127bhp and 240Nm. It combines a 30.2kWh lithium-ion battery pack with a single-speed transmission. While the ARAI-certified mileage for the Nexon petrol is 17kmpl, it is 312km for the Nexon EV. However, it weighs 1400kg, thanks to the heavy battery pack. The petrol model only weighs 1188kg.
Also read: Ertiga Most Fuel Efficient MPV Even in Philippines, Beats Toyota Rush!
Currently, there is a huge reliance on Ethanol and CNG fuels. Almost 80 percent of these fossil fuels are imported from other countries and costs around Rs 8 lakh crore. This cost is bound to increase in the coming days. Electric vehicles seem like a great solution to this problem. The Indian Government started offering subsidies and tax relaxations for electric vehicles in 2015, under the Faster Adoption and Manufacturing of Hybrid and Electric vehicles (FAME) scheme. The technological advancement, expansion in local production, and competition among car manufactures are bound to bring the cost down. However, it will take longer than 2 years for new-generation electric vehicles to become significant in the Indian car market. Will you buy Tata Nexon EV over the petrol model if they cost the same?
Also read: Tata Nexon EV Spearheads 234% Growth in Electric Car Sales!
Join our official telegram channel for free latest updates and follow us on Google News here.