With a 5-star score in NCAP crash tests, the Tata Nexon is today among the safest mainstream cars sold in the country
Tata Nexon is the new best-seller in the B-SUV segment and has impressed many with the 5-star score at the NCAP crash tests. No doubt, the Nexon is easily among the safest cars in the mainstream market and among the most successful models from Tata Motors. We have time and again reported about incidents wherein this sub-compact SUV has suffered only minor damage in crashes that would probably leave other cars totalled. However, the recent crash is a clear reminder to all the rash drivers that even the safest of the cars are not invincible if the driver is too careless.
You may also like: Tata Harrier Splits Into Two in High Speed Crash – Perils of Overspeeding
You may also like: 5 Tata Altroz Concepts We Want to Turn into Production Reality
The visuals of the mangled remains of the Tata Nexon you see above were shared with the Youtuber by one Sunil Chauhan. The accident took place on a 6-lane highway between Sidhpur and Unja of Gujarat. This Nexon hit a stationary truck that was standing on the roadside near a hotel. The Nexon is said to be travelling at over 100 kmph and rammed into the back side of the truck. It's not known if the occupants of the vehicle survived the crash but the condition of the vehicle is such that the passengers are sure to have sustained at least some injuries.
Meanwhile, the Tata Nexon has been damaged beyond recognition in this accident. The entire front as well as the front-LHS portions of the vehicle have got totally damaged. This is surely surprising because generally, we've seen this SUV sustaining only minor damages even in accidents. But these visuals surely highlight the perils of over-speeding. This sub-compact SUV would have fared better had it been travelling under the speed limit.
You may also like: Tata CNG Bus Catches Fire, Company Reacts – Full Details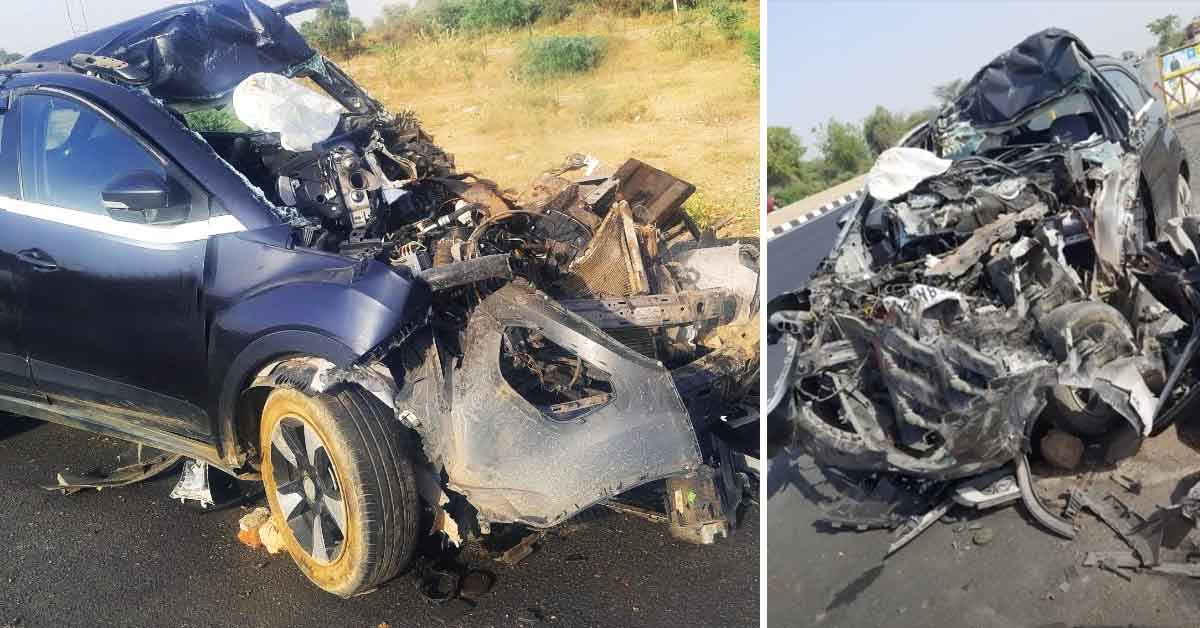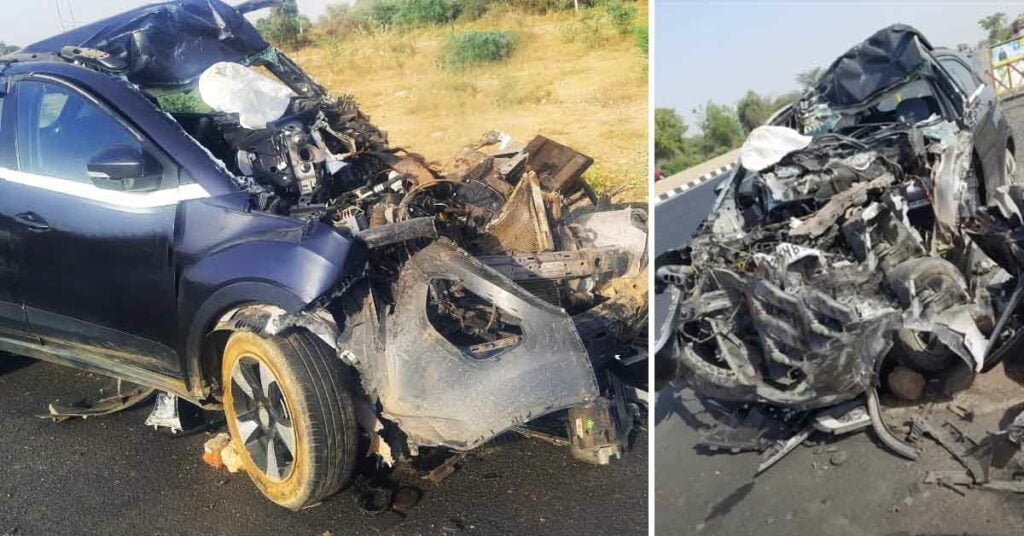 You may also like: How About a Tata CURVV 6-Seater SUV to Rival Jeep Meridian?
The latest Tata Nexon mishap should serve as a clear reminded to every road user that one's safety is in his or her own hands. One should always drive carefully regardless of the safety that his or her vehicle provides. This is true for any vehicle regardless of its NCAP score and one should drive with full attention, especially at high speeds.
Join us for FREE NEWS Updates on our Whatsapp Community or our official telegram channel.