Tata Punch has redefined instant success after its landmark 1,00,000 sales in just 10 months.
Here are 5 reasons why Tata Punch has been so successful in our market. Punch features in the so-called micro SUV segment which is, essentially, the sportier version of a hatchback. Its 5-star safety rating has made it popular among the masses because it comes at an affordable price point. Finally, the SUV-inspired hatchback has even crossed the 1,00,000 production milestone within a record 10-month period. Here are the top 5 reasons for its success.
You may also like: Citroen C3 vs Tata Punch Comparison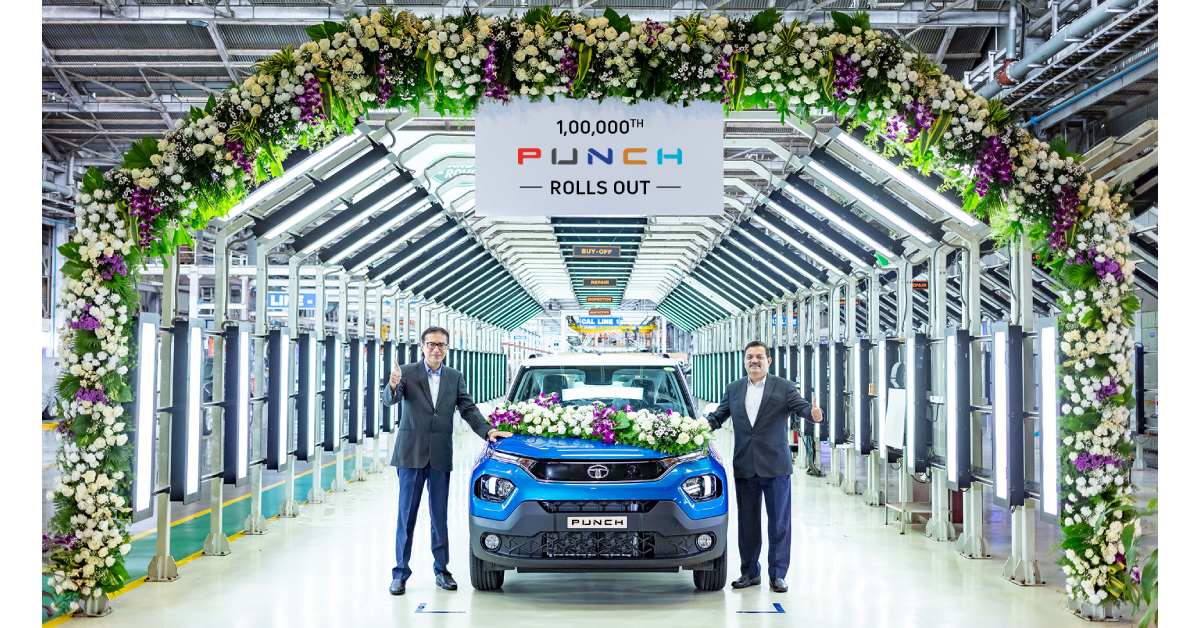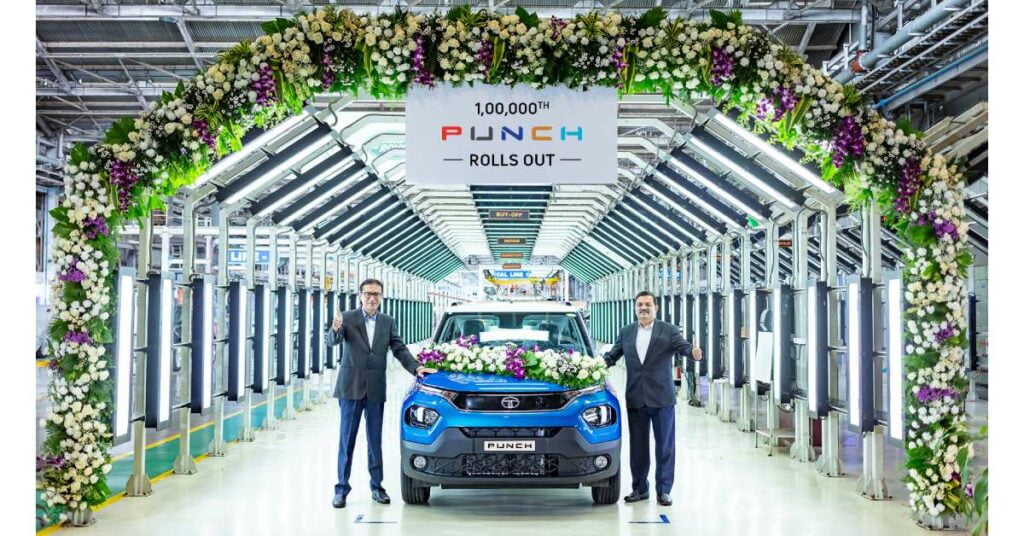 You may also like: Tata Punch Keeps Film Actress Safe in a Freak Accident
5 Reasons Why Tata Punch is Successful
Safety: The most compelling reason why the Punch has been so successful is its 5-star safety rating at the GNCAP. People these days are particular about the importance of investing in safer cars. Road safety continues to be a prominent issue in our country. Tata has ensured that masses get access to highly safe cars without shelling out huge money.
You may also like: Tata Punch Convertible is the Perfect Beach Partner
Mini Harrier Looks: Many people compare the butch looks of the Punch with Harrier particularly at the front due to the sleek LED DRLs on the bonnet and main headlight cluster on the bumper below. It looks like a miniature version of the Harrier which is great for people looking for imposing SUV.
Spacious Interior: Punch is based on ALFA platform which underpins the Altroz premium hatchback too. This liberates a ton of space inside the cabin which is a great advantage in this segment. One doesn't generally associate large space with vehicles of this size but the Punch is surely an exception.
You may also like: Tata Punch vs Maruti S-Presso Drag Race Throws Up Shocking Results
AMT Option: In terms of convenience, Punch gets the option of an AMT to beat the huge traffic. Not having to manoeuvre the gear again and again is a great advantage and a lot of people prefer it over the manual even while learning.
Comfortable Ride: In terms of ride comfort, the ALFA architecture provides a better performance compared to the rivals like Maruti Ignis. Its cabin is tough and keeps most of the bumps outside keeping the passengers isolated. This is yet another feature that makes it so popular and attractive.