The safety ratings of cars are a great indication of the build quality. Some crashes highlight that aspect of cars very well.
Here is a video clip of a crash between a Tata Tiago and Renault Kwid highlighting the build quality of both. Now, Tata vehicles have pioneered the safety game in India. Almost all their cars boast high safety ratings at the Global NCAP. Tata has made Indian car buyers aware of the importance of safer cars. Renault Kwid, on the other hand, has a poor safety rating of 1 star. This indicates towards poor build quality and safety equipment in the compact hatchback. Here is what happens when a 4-star safety rated car crashes into a 1-star safety rated car at high speed.
Also read: Tata Tiago Tests Build Quality of Maruti Eeco, Gets Equally DAMAGED!
Tiago Tests Build Quality of Kwid
In this video clip, a Tata Tiago collides with a Renault Kwid on the highway. The details of the accident are not known. But it is clear that the crash took place at high speed. Also, Tiago hit the Kwid from behind. The results are not surprising at all. The entire rear end of the Kwid is deformed. Even the rear axle is broken. The impact has even reached the rear seats. On the other hand, the Tiago receives some damage to the front but nothing significant. This, again, proves why Tiago has earned the title of Lord in the automotive realm. It has kept the passengers safe even when the collision occurred with a bigger vehicle. The difference in the safety rating is a fair evaluation of the build quality of both these vehicles.
Also read: Watch Tata Tiago Autonomously Parking Itself Thru Phone Commands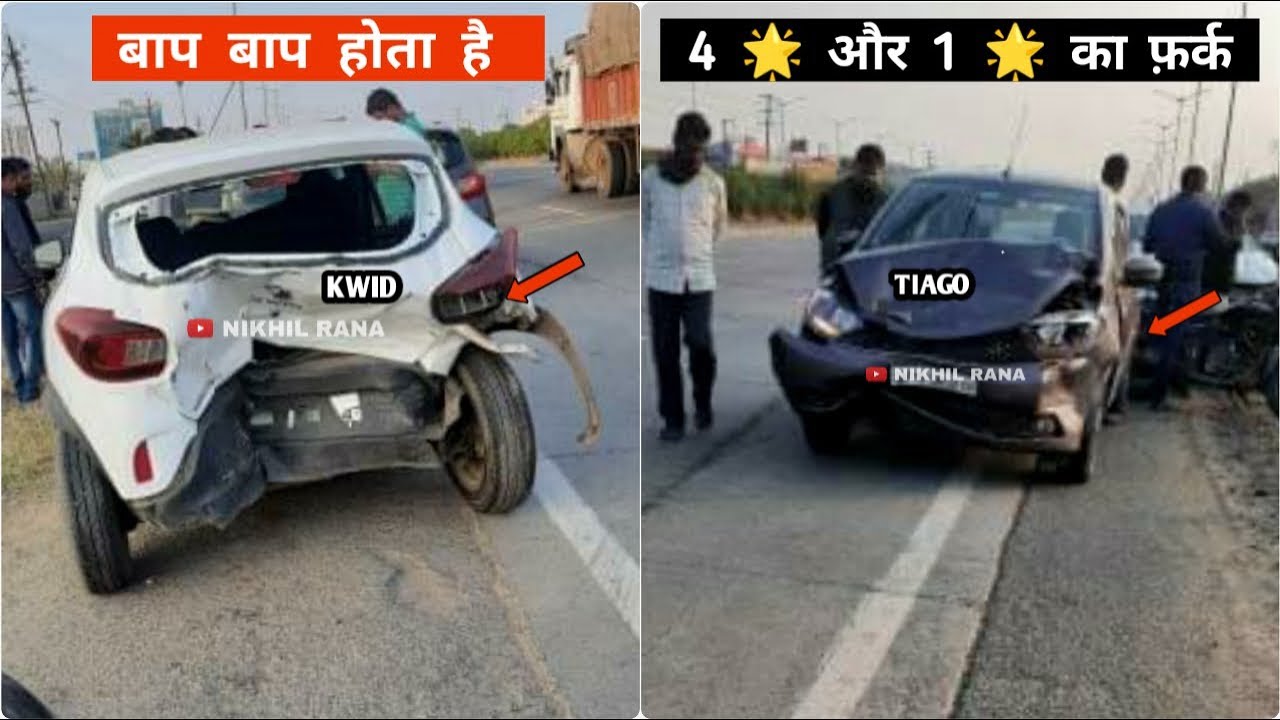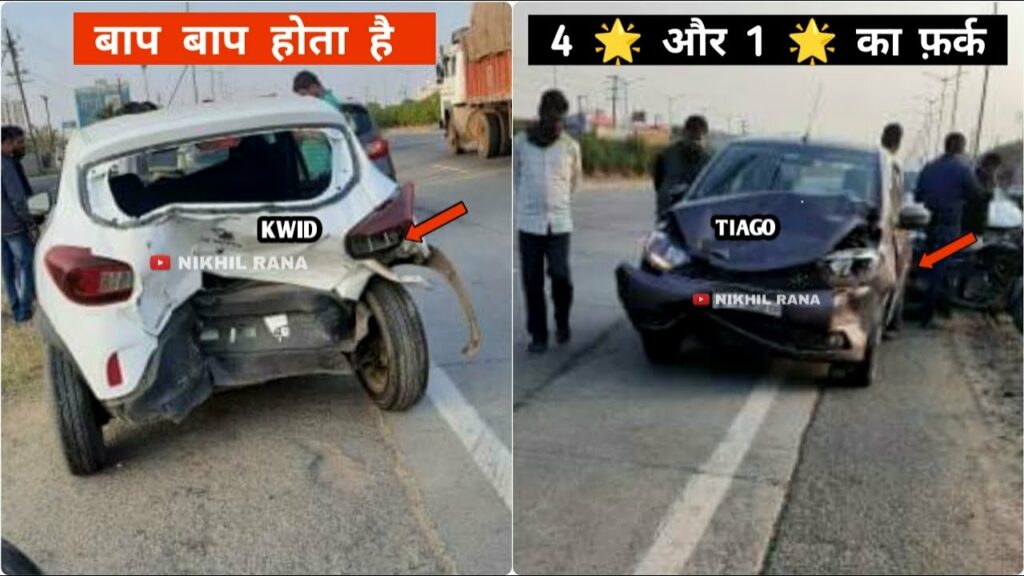 Such incidents remind us of the relevance of investing in safe cars with more safety features. That is the first step towards ensuring a safe ride for you and your loved ones. Also, you have to know that you could get into trouble even because of the recklessness of others. In such cases, the safer your car, the more chances you have of escaping the crash unhurt. Lastly, you have to make sure that you follow the traffic rules. If you find someone flouting the traffic rules, makes sure to report them to the authorities. This will develop a safer environment for everyone plying on the roads.
Also read: Tata Tiago (4-star NCAP) TOTALLED In Crash But Keeps All Safe
Join us for FREE NEWS Updates on our Whatsapp Community or our official telegram channel.