Tesla Model Y is the costliest electric car on sale in Singapore
Model Y is even the highest-selling electric car in the world
The Tesla Model Y is currently one of the most premium and feature-rich mid-size electric SUVs in the market and remains one of the best-selling electric cars on sale in Singapore. The Model Y however costs the highest in Singapore and can be purchased at a much lower price in other markets including China. Here are all the details you should check out. 
You may also like: Gazetted Car-Lite Areas in Singapore: Springleaf
You may also like: Siblings Rent Tesla from Hertz – Stop 6 Times in a Day for Charging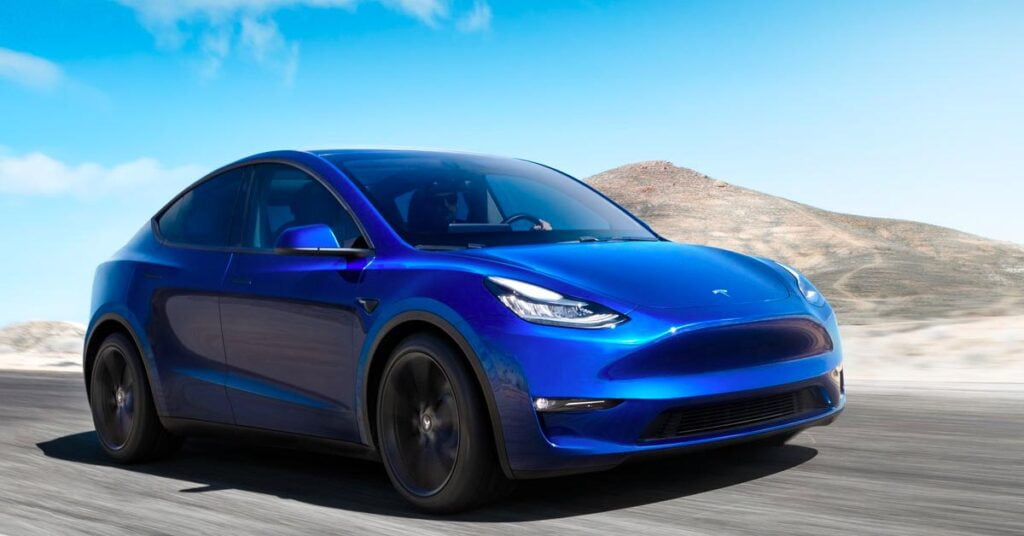 You may also like: South Korea Fines Tesla USD 2.2 Million for False Range Claims
You may also like: Mercedes-Benz S680 W140 Crash Tests Maybach S680 W223 at 200 km/h – VIDEO
Tesla Model Y Starts at $140,000 in Singapore
In Singapore, the Tesla Model Y starts at $140,000 and goes up to $180,000. These prices are separate from the COE but are inclusive of all EV incentives. The interesting thing here is despite the high price tag, the EV continues to dominate the sales volume in its segment. One would probably think that such vehicles would not be sold that much in the market but one would be surprised to see the high sales number of the Model Y in the market. Needless to say, the Model Y is the best-selling Tesla car in Singapore and is priced much higher than it is in many other countries.
Tesla Model Y is mildly reminiscent of the Model 3 but boasts a higher ground clearance and a higher stance. It also gets an all-wheel drive variant that comes with a dual motors set-up producing 513 horsepower. The claimed 0-100 km/h timings stand at 3.7 seconds. The Model Y comes with a 90 kWh battery and has a claimed range of more than 514 kilometres on a full charge. It can be charged using a 250 kW DC supercharger, which will be able to charge it from 10% to 80% in around 20 minutes. As far as cost is concerned, Tesla charges S$0.48 per kWh on its Superchargers, which means a full charge will set you back around $36.
You may also like: Cost of Owning a Car in Singapore Will Shock You!
You may also like: 40 Lamborghini Supercars Come Together for Christmas Drive in Singapore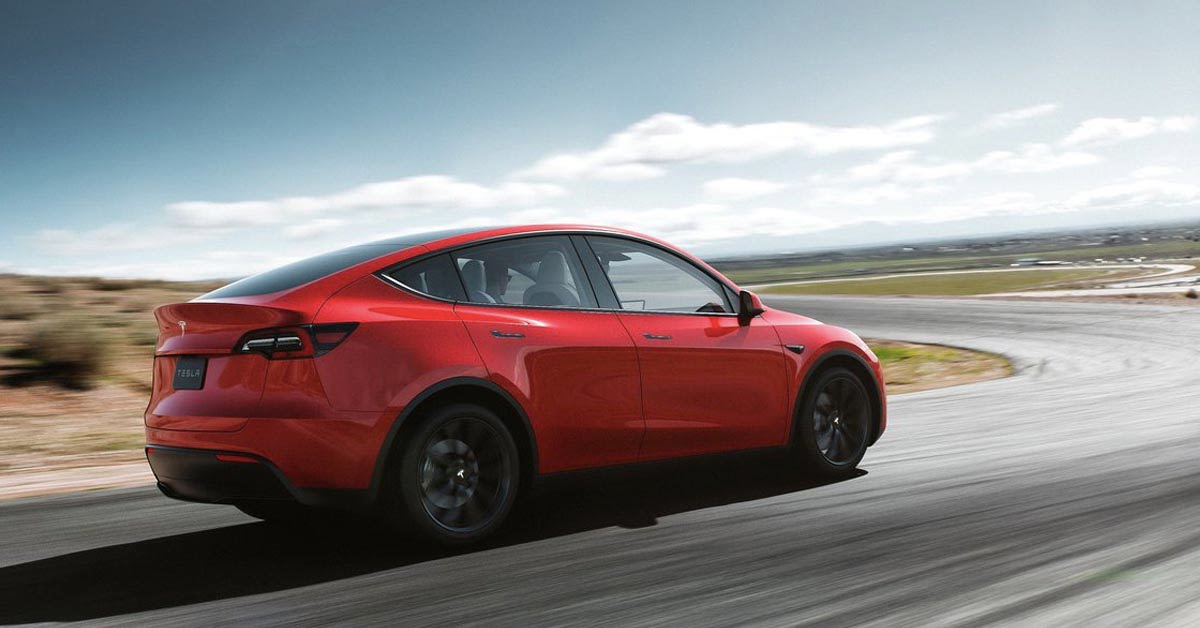 You may also like: Best Electric Cars in Singapore – Tesla to BYD
You may also like: 5 Best Upcoming Luxury Cars in Singapore 2023
Interior Features
Talking about the interior, the car gets a 15-inch touch screen with Apple Car Play and Android Auto, auto climate control, autopilot function and adaptive cruise control system in addition to many other features. Both available versions of the Tesla Model Y weigh 4,416 pounds. The brand also claims a boot space of 867 liters, which can be expanded to 2,158 liters by folding the rear seats. There's another compartment under the rear boot floor that will easily carry a few bags.