Tesla cars are getting known for various problems. Now, the steering wheel of a Model Y came out while driving.
The 2023 Tesla Model Y comes with a price tag of $52,990. The seven-seater car can run for 330 miles on a single battery charge. However, the all-electric compact SUV is not doing any favors to Tesla's reputation. The popular company has been running into many problems due to bad build quality. There have been many issues like big body panel gaps, paint errors, and plastic panels rattling inside. Now, a Tesla Model Y owner has shared first-hand experience of the American EV maker's bad quality control. Let's look at the glaring problem with a Tesla Model Y unit.
You May Also Like: BYD To NOT Launch Electric Cars in USA; Tesla Can Relax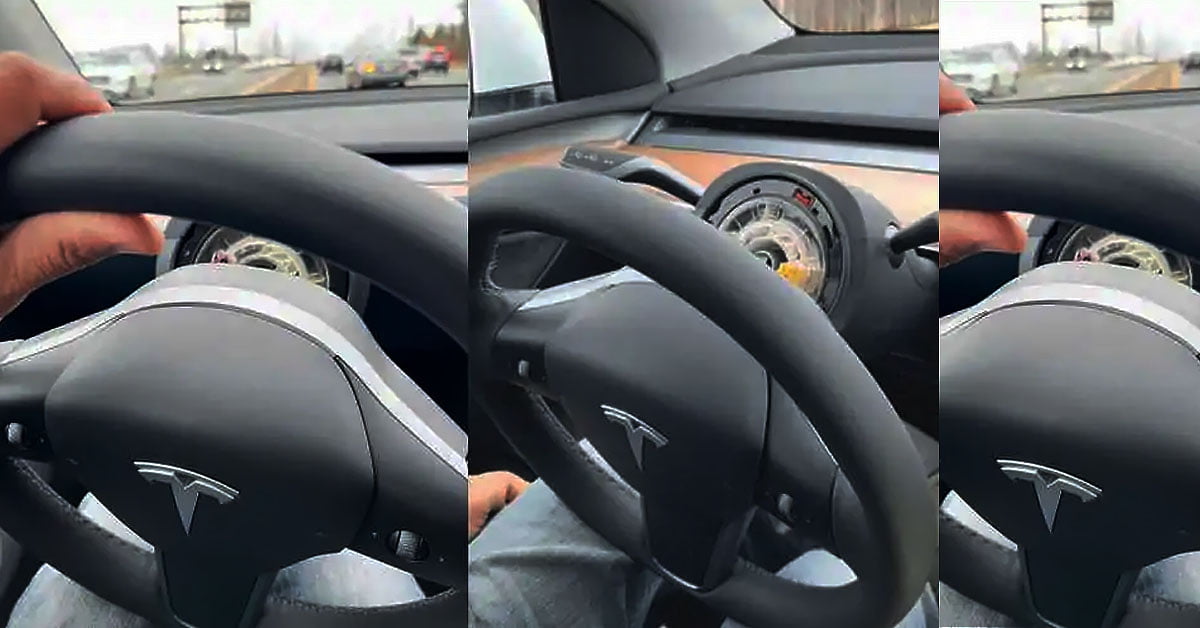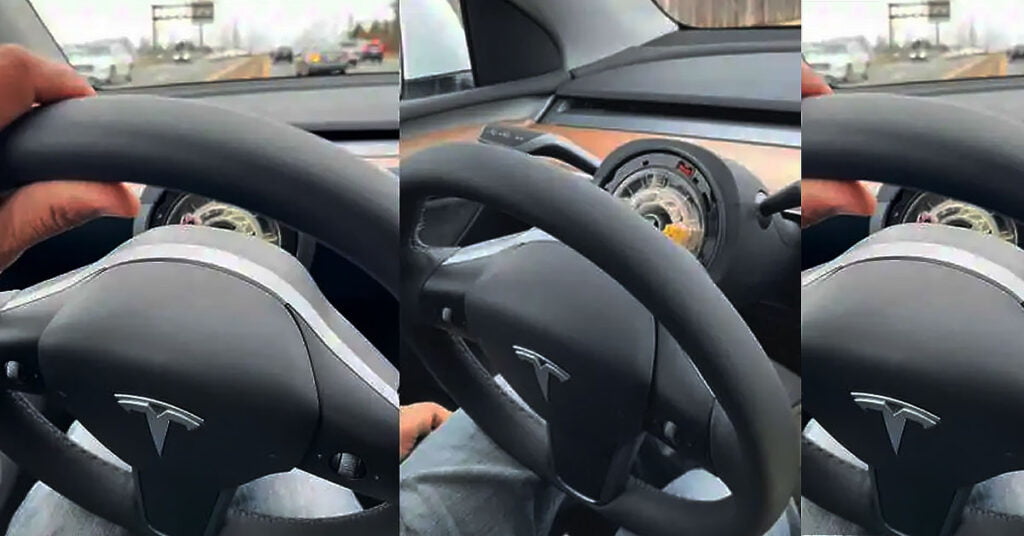 You May Also Like: Tesla Video Showing Autonomous Driving Was Staged: Engineer Reveals
As you can see in the images above, the steering wheel of his Model Y came out while driving. The scary incident happened when the @preneh24 (Prerak & Neha Patel) was traveling with his family on the freeway. The steering wheel of his brand-new Tesla Model Y came off suddenly. Luckily nothing untoward happened as there weren't any cars behind him. The family had to wait for a tow truck to show up and rescue him. Tesla Service even charged him $103.96 for the repair. However, it backtracked and removed the charge from his invoice.
@preneh24 shared the whole incident on Twitter with pictures and video. "Family was excited to receive Tesla Y delivery on 1/24/2023. Was driving on the highway and all of a sudden steering wheel fall off, was lucky enough that there was no car behind and I was able to pull on the divider #SafetyFirst #Fixit #TeslaModelY #help," he posted. The family took delivery of the Model Y on January 24 and the steering wheel fell off on January 30. @preneh24 wants a full refund for the car. You can clearly see the dangling piece above.
You May Also Like: Sony Honda Mobility Inc's Afeela EV Will Challenge Tesla
The scariest part is that this is not the first time such an incident has happened with a Tesla unit. A Tesla Model 3 owner found himself in the same situation in 2020. He was driving his car for around 340 miles. Luckily, the steering wheel fell off while reversing into his driveway. Tesla properly attached the steering wheel within a day. However, it mentioned that this unit was missing the bolt that fixes the steering wheel to the steering column. This highlights the troubling quality control in the company.
It is to be noted that many car manufacturers have faced such problems in the past. However, Tesla's problems are highlighted way more than the others. This can be due to a latent mistrust of self-driving features. Companies like Ford and Hyundai have recalled cars due to a design problems in the past. This includes the problem with bad steering wheel bolts. If the bolt that fixes the steering wheel is too short, it could become loose and result in a dangerous situation. All brands should do a proper check before handing over new units.