The Benelli-based Harley Davidson 338R has been spotted in the real world for the first time and this will be the smallest and most affordable model the American motorcycle manufacturer has ever made, specifically developed for Asian markets.
Harley Davidson has been experiencing quite some change and uncertainty at the moment. In the last few months, there has been a change of top leadership; Harley Davidson even announced the coming of their first adventure motorcycle – the Pan America; however, the Bronx Streetfighter will likely be axed even before it reached production. Heck, there were even rumors about Harley Davidson exiting India. Harley Davidson even entered into an agreement with Benelli to build mid-capacity motorcycles in China.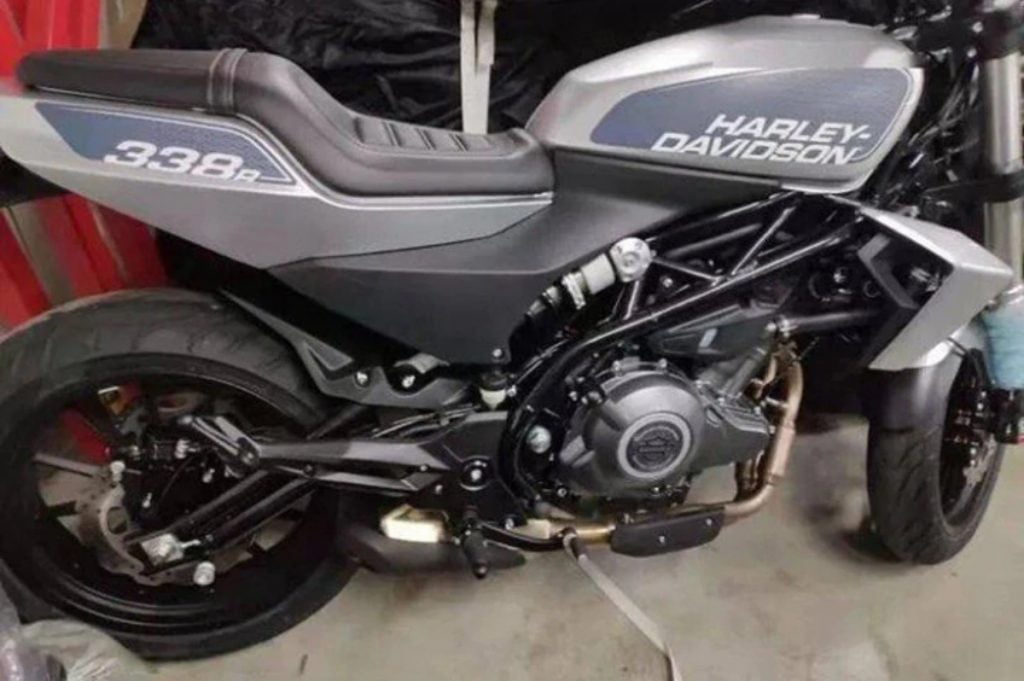 It is the last of these that has finally showed itself in the real world. Images of the Benelli-based Harley Davidson 338R has surfaced on the social media for the first time. This has been a highly anticipated motorcycle and it will be Harley's smallest and most affordable motorcycle ever. It has been specifically developed for Asian markets to be an accessible stepping stone in the Harley Davidson world where motorcycling perhaps isn't as mature as it is in the west.
The Harley Davidson 338R is actually based on the Benelli TNT 300. However, Harley has increased the engine displacement up to 338cc by using the pistons and cylinders from the larger Benelli 502 engines. The 300cc engine on the Benelli TNT 300 produced 38PS of power back in the BS6 era. Harley Davidson is however unlikely to gain any power advantage despite the extra displacement, thanks to the stricter emission norms.
Also Read : Royal Enfield Meteor 350 Variant and Colors Revealed!
There's only this single spy shot of the Harley 338R that has surfaced on the internet and by the looks of it, it already seems production ready, even complete with Harley Davidson stickers. The motorcycle actually looks quite close to the design sketches that Harley Davidson had shown earlier. In fact, you could even say it looks like a scaled down version of the Bronx streetfighter. The Harley 338R uses the same trellis frame, 12-spoke 17-inch alloy wheels, USD fork/monoshock suspension setup and petal disc brakes a the Benelli 302s.
Also Read : Tom Cruise is Again Jumping Motorcycles in the Latest Mission Impossible Film!
Benelli's parent company Qianjiang had earlier provided a product timeline, according to which the 338R was slated for a launch in June this year. However, the Covid-19 pandemic has certainly disrupted all those plans. Nevertheless, the motorcycle already look production-ready and we could expect it to be officially unveiled sometime before the end of this year. And yes, there are chances of this possibly making it to India sometime next year. If it launches in India at all, it is expected to be priced very aggressively at about Rs 2.5 lakh, ex-showroom.