Here's an accident involving the Toyota Innova Crysta which kept its passengers completely safe despite the airbags not being deployed.
Toyota cars are known to be long lasting, reliable and extremely easy on the maintenance costs. While they have a decent build quality as well, but they are known more for cars that survive more than 10-15 years. We still see a lot of Innova, Etios, the first generation Corolla and Qualis, all running good.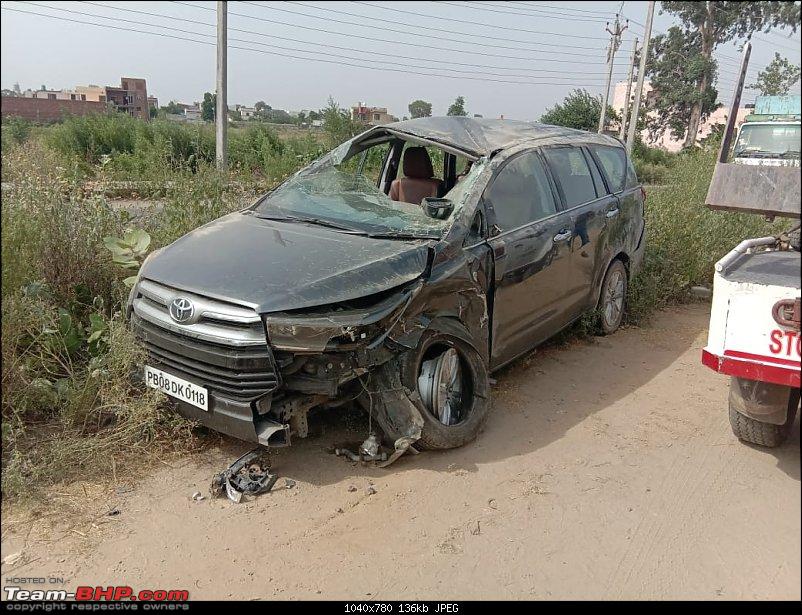 You can see that this Toyota Innova Crysta has been severely damaged. It was going on an highway where another car made a sudden entry through a diversion at full speed. The driver of the Innova could not control it and he crashed into another car. Then the MPV rolled over three times before it came to a standstill.
Also Read: 2020 Mahindra Thar Involved In An Accident; Damages Maruti Omni
The Innova only had four people seated inside, including the driver, owner and his two nephews. Both the adults as well as the children were safe from the accident. The children escaped with minor injuries due to the glass breaking and the other two suffered some additional bruises. Then what went wrong here?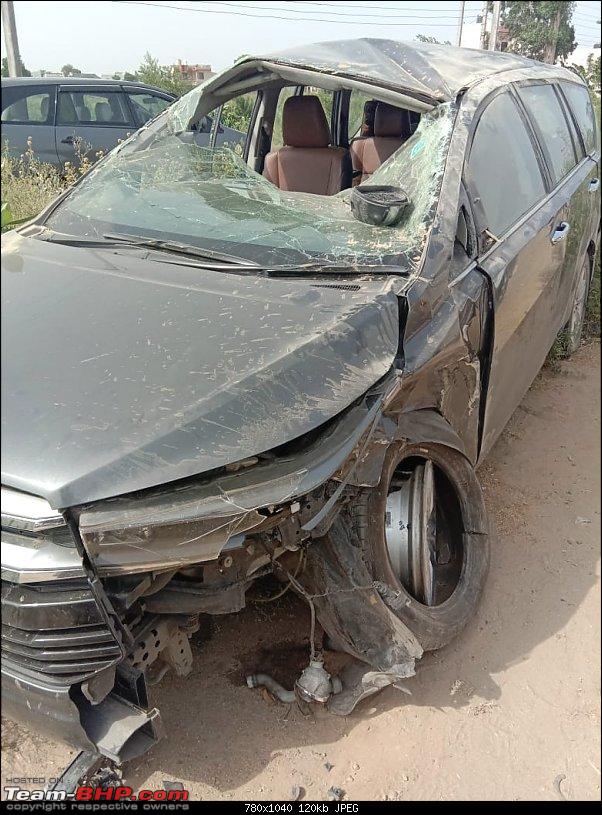 The variant involved in the accident is the top-end ZX variant of Toyota Innova Crysta. It comes with seven airbags including side airbags as well. The owner complained that none of the airbags deployed. You can see how much damage the car has received, however, the airbags still did not open up.
The main reason is because there is no clear impact on the sensors. For side airbags, the sensors are installed either on the door or the doorsill or between the front and rear door. On the passenger side, the doors seem to have taken less impact. However, on the driver's side, the doors have been scratched and slightly damaged.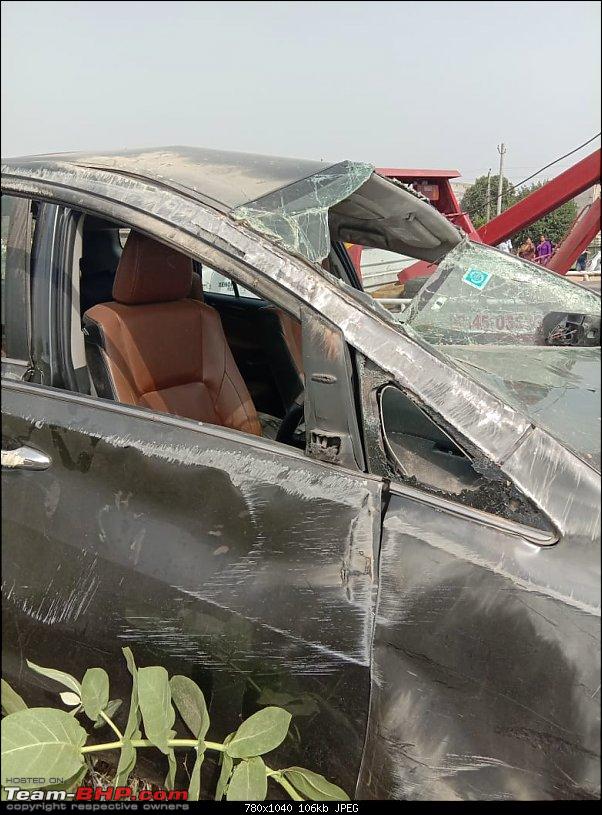 Also Read: This Accident Shows The Safety And Built Quality Of Tata Harrier
There are actually many reasons for the airbags to not happen. The airbags are triggered in certain conditions, out of which, a rollover sometimes does not count. The right amount of impact, a certain speed and a couple of other factors help the system in releasing the airbags. Fortunately, without the airbags, the strong build quality of Innova saved the passengers and the children.