Land Rover Defender is one of the most popular and successful luxury off-roading vehicles on the planet.
Here is the list of the top 5 famous Indian celebrities who own a Land Rover Defender SUV. In the luxury SUV segment, there are hardly any cars which can compete with the Defender in terms of hardcore off-roading capabilities and comfort. Celebrities often possess some of the most luxurious automobiles in the world. Generally, they have more than one such car in their opulent garages. But only those who are adventure seekers and go out on frequent offloading excursions opt for an SUV like the Defender. Essentially, owning a Land Rover Defender is a testament to the adventurous side of these eminent personalities.
You may also like: 5 Famous TV Stars Who Recently Purchased New Cars
Top 5 Celebrities with Land Rover Defender
Celebs with Land Rover Defender
Ayush Sharma
Arjun Kapoor
Suniel Shetty
Sanjay Dutt
Ratan Tata
Top 5 Celebrities with Land Rover Defender
You may also like: 5 New Cars of Famous Bollywood Celebs – Ajay Devgn to Sonam Kapoor
Ayush Sharma
Ayush Sharma, a well-known Indian actor and the husband of Arpita Khan, sister of Salman Khan, is often seen attending various events and award ceremonies related to the entertainment industry. In fact, the duo often brings their child to these events too. There are a lot of photos of the entire family. They both own a black Land Rover Defender, which they have been spotted arriving in on multiple occasions.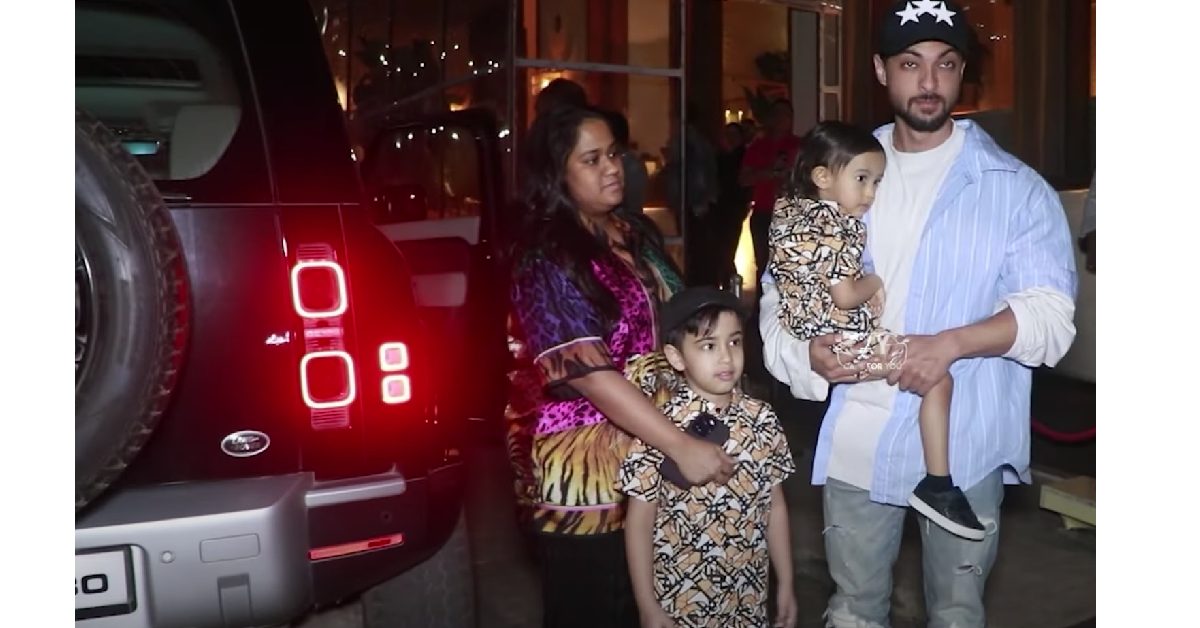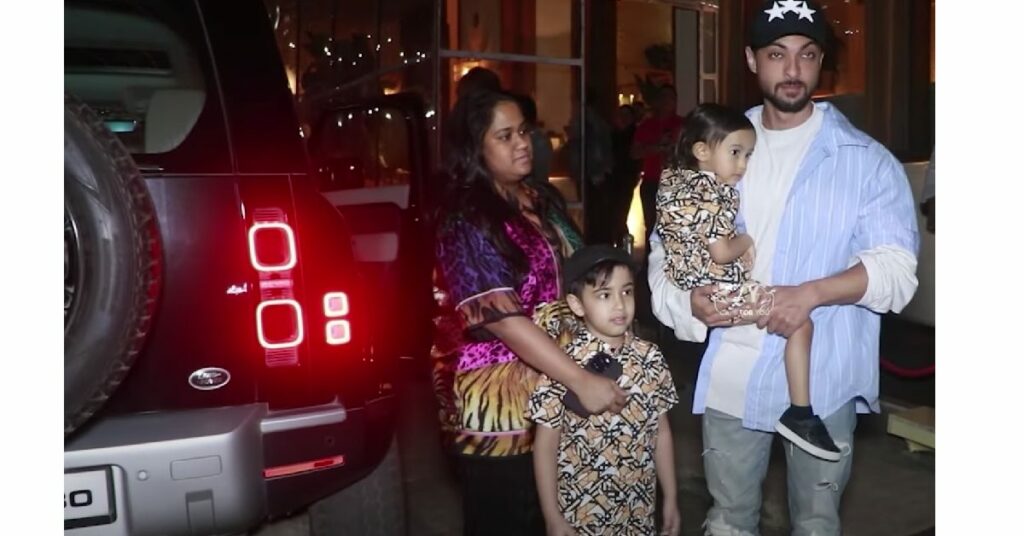 You may also like: Famous Indians Who Bought a Tesla Without Ever Seeing or Test Driving One!
Arjun Kapoor
Arjun Kapoor comes next on the list. As a renowned actor, he has delivered several successful movies in recent times. His garage boasts a collection of luxurious cars, including a Mercedes-Maybach GLS600. However, he is frequently spotted driving his Land Rover Defender as well. In fact, this video captures two instances of him with the SUV. Interestingly, his girlfriend Malaika Arora has also been spotted in the luxury SUV on multiple occasions in public.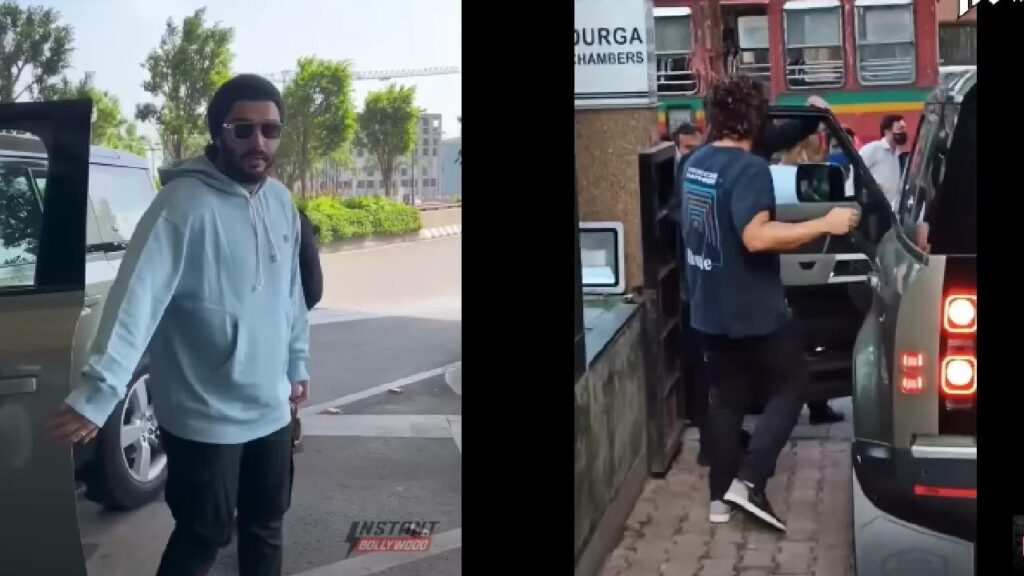 You may also like: 5 Famous Mercedes G-Wagon Owners in India – Hardik Pandya to Mukesh Ambani
Suniel Shetty
Suniel Shetty, a celebrated veteran actor with a remarkable presence across multiple industries in India, needs no introduction. His successful career has enabled him to amass a considerable fortune, affording him an extensive car collection. Recently, he has been seen driving his Land Rover Defender on several occasions. The SUV boasts a rugged design and a distinct silhouette.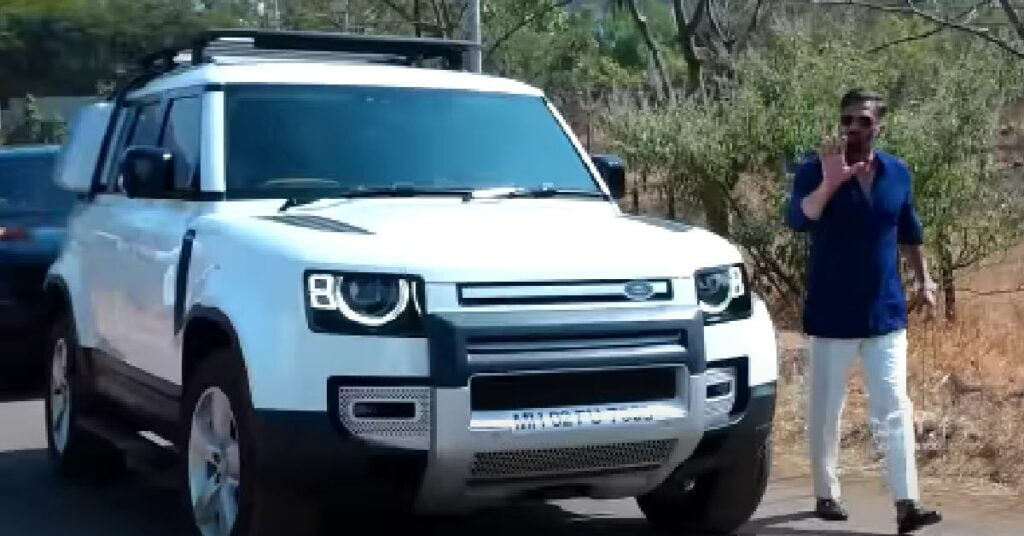 You may also like: 5 Famous Celebs Who Own Rs 2.92 Cr Mercedes-Maybach GLS600- Ranveer Singh to Kriti Sanon
Sanjay Dutt
Sanjay Dutt is among the biggest names in the Indian entertainment industry. He owns a slurry of incredibly luxurious automobiles. Among them, there is also the rugged and tough Land Rover Defender. He has been spotted using it to make public appearances on multiple occasions. What is interesting is the fact that it is the cheapest car in his collection. This goes to show just how incredibly opulent all his other cars are. He also famously owns the Rolls Royce Ghost with a price tag of over Rs 10 Crore, on-road.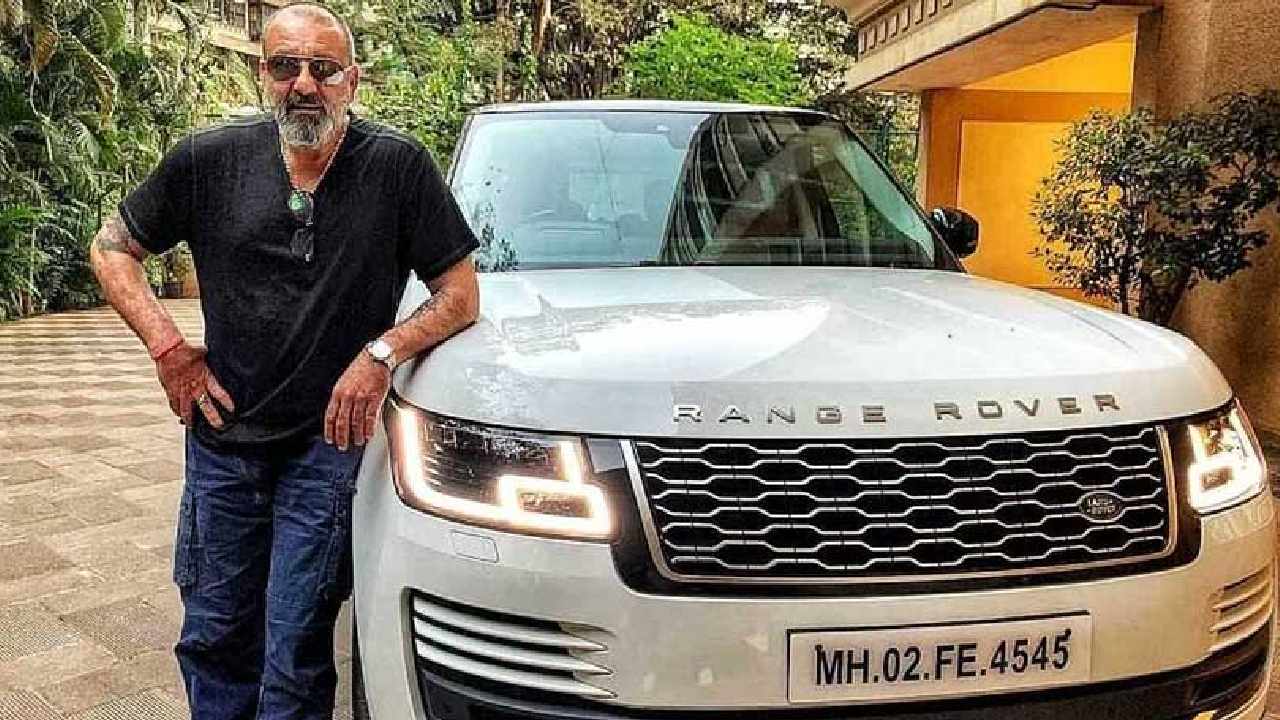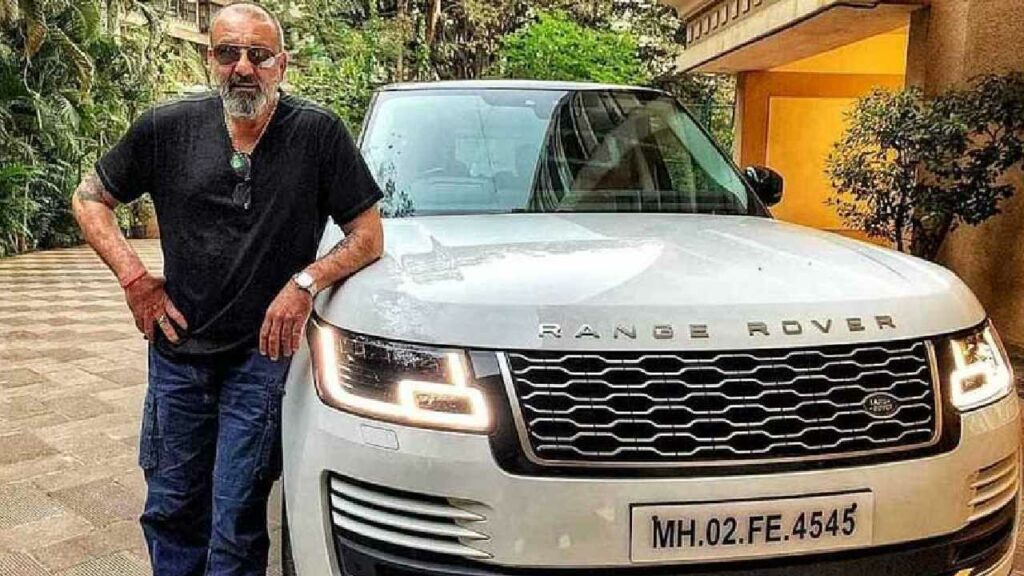 You may also like: 5 Famous Celebs who Drive Electric Cars – Snoop Dogg to Ed Sheeran
Ratan Tata
Ratan Tata, an industrialist, philanthropist, and former Chairman of Tata Sons is renowned both in India and around the world. While he is celebrated for his business acumen, he is equally known for his charitable trusts. As one of the most prominent businessmen in India, it is expected that he owns luxurious cars. In particular, he is frequently seen in the top-trim special edition Land Rover Defender.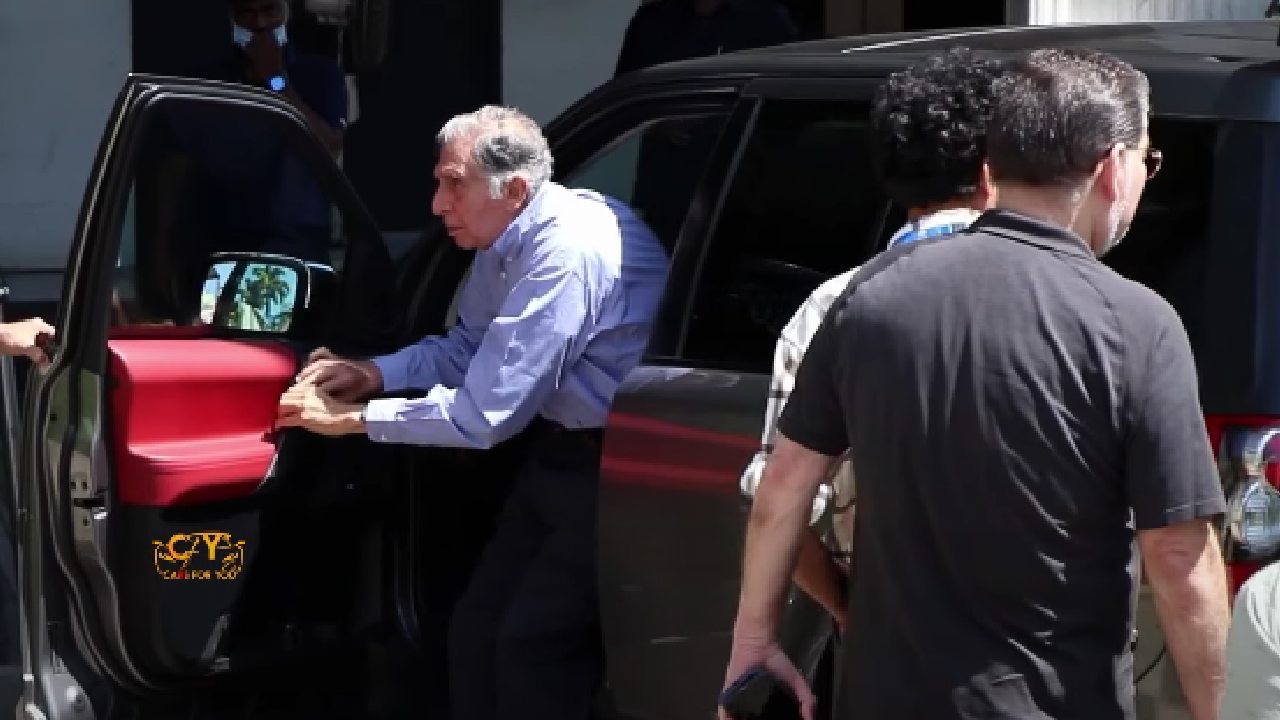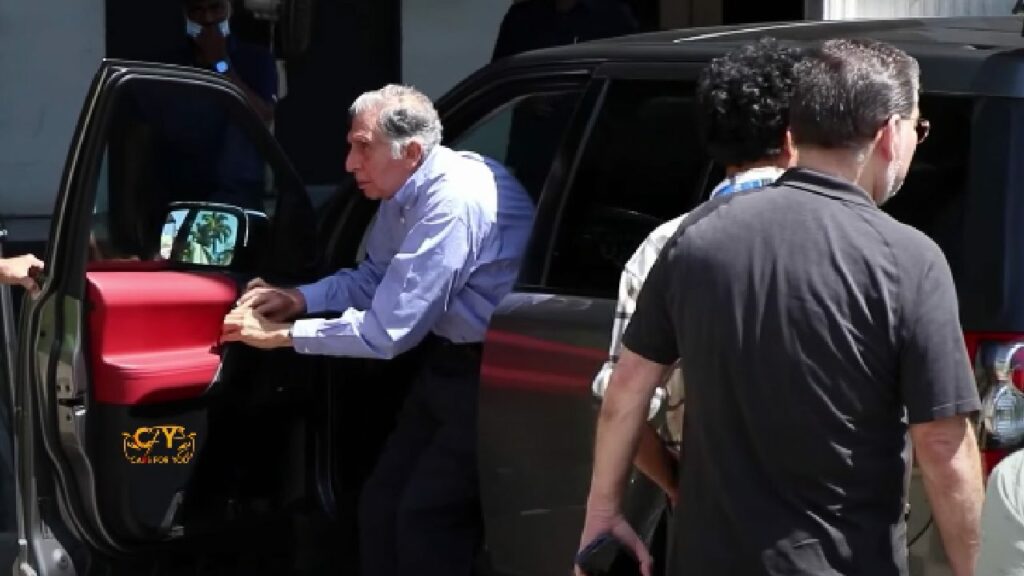 You may also like: Famous Lamborghini Urus Owners from Bollywood – Ranveer Singh to Badshah
Specs
The range rover defender comes in myriad variants making it accessible to all sorts of audiences and suitable for all purposes. In one of its most popular iterations, the vehicle is equipped with a robust 3.0-litre engine, generating an impressive 296 hp and 650 Nm of peak power and torque. An 8-speed automatic transmission efficiently distributes power to all four wheels, enhancing its off-roading capabilities. With a swift acceleration from 0 to 100 km/h in just 7.5 seconds, the prices for this model range from Rs 93.55 lakh to Rs 2.30 Crore, ex-showroom.
You may also like: Top 5 Famous Ford Mustang Owners in India – Vijay Devarakonda to Saif Ali Khan
Disclaimer- The embedded videos/ external content is/are being used as a convenience and for informational purposes only; they do not constitute an endorsement or approval by Car Blog India of any of the products, services, and /or opinions of the corporation or organization or individual. Car Blog India bears no responsibility for the accuracy, legality, and/or content of the external site or for that of subsequent external videos/ external content. Contact the external publisher for answers to questions regarding its content.
Join us for FREE NEWS Updates on our Whatsapp Community or our official telegram channel.