The aftermarket car modifiers are becoming increasingly competent these days and these replicas of some of the most popular cars in the world highlight their talent and capabilities.
These are the top 5 unbelievable replica cars in India imitating some of the most iconic vehicles in the world. Aftermarket car modification stores are becoming so competent that they are backing themselves to develop the replica models of any iconic, premium or sportscar from any era. We have already posted a few examples of it in some of our previous articles. This time around, we have compiled a list of the top 5 modified replica cars in India.
You may also like: This Modified Lamborghini Replica Is Actually A Honda Civic
You may also like: Replica Lamborghini vs Real Lamborghini Aventador – VIDEO
Top 5 Replica Cars in India
Honda Accord to Ferrari 458
This first modification has been so cleverly and thoughtfully executed that you would be forgiven to believe that this is an actual Ferrari at first glance. The front end is designed with a large aerodynamic bumper, the sides feature massive white alloy wheels with red brake callipers, sleek LED headlamps that look like they have been taken from a Ferrari directly, the rounded LED taillamps, triple chrome exhaust and other exterior designs contribute to making it look like a perfect replica of the Ferrari 458. The donor model is a 14-year-old Honda Accord. The interiors have been modified too with a two-seat setup and frameless doors. This modification costs Rs 8 lakh.
You may also like: Top 5 Suzuki Hayabusa Replicas Based on Indian Bikes
Honda City to Bugatti Veyron
This next modified endeavour achieves the final product that belongs to the highest end of the spectrum. The donor model for this alleged Bugatti is the last-gen Honda City. The large body panel installed on this car certainly give the impression of a Veyron. The large and shining alloy wheels also suggest the same. However, it is the overall length of the car that gives it away. But the difference could only be spotted by someone who has a keen eye for automobiles.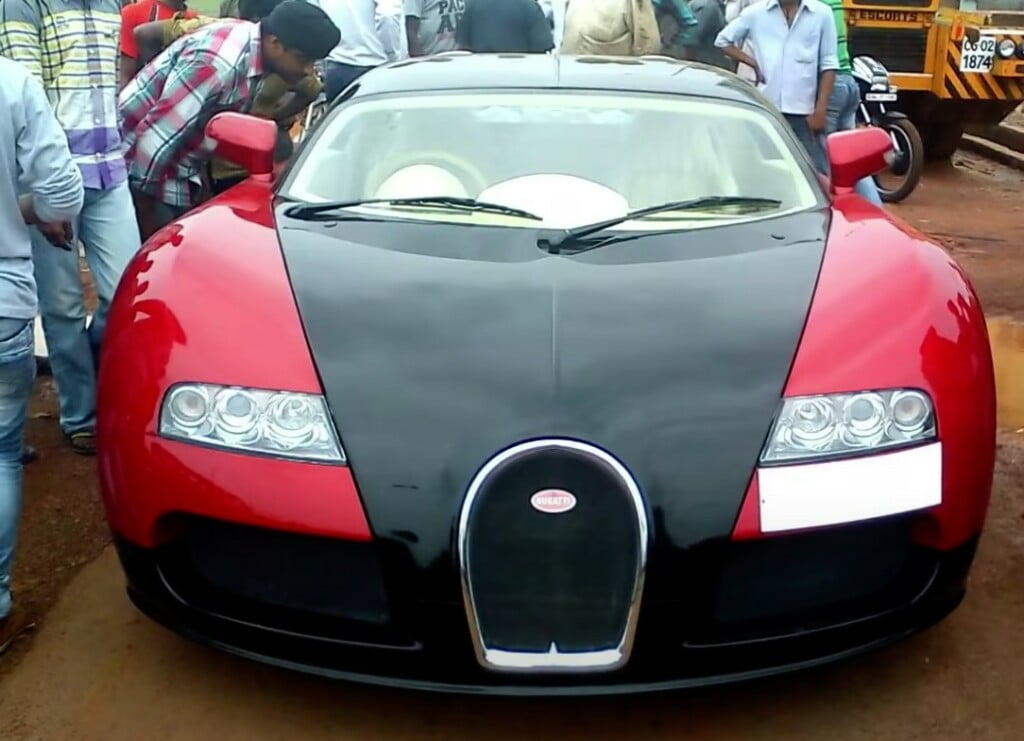 You may also like: 5 Design Nightmares from Dilip Chhabria- Modified Thar, Fortuner & More
Honda Accord to Ford Mustang
Due to its popularity and design, Honda Accord underpins a lot of modified versions of cars. This 1969 Ford Mustang replica is a prime example of that. The body of the Mustang gets the straight body lines and a muscular hood with a scoop sitting at the centre. The body has black wraps at various places and silver alloy wheels. The extended tail section with tri-vertical taillamps is almost identical to the original Mustang. The seats of the Accord have also been replaced by those of the Mustang.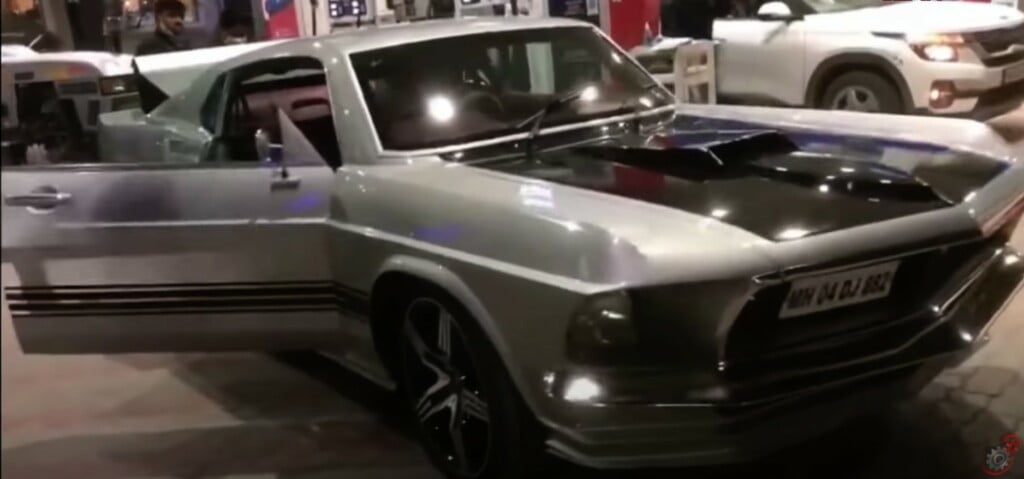 You may also like: This Rs 2.7 Crore Maserati Gran Cabrio is Actually an Old Honda Accord
Maruti 800 to Shelby Cobra
You have to watch this to believe it. One of the most basic cars in our market has been transformed into one of the most iconic cars of all time. Yes, we are talking about a Maruti 800 being modified into a Shelby Cobra replica. The long hood on the blue-coloured Cobra with white stripes and the large exhaust pipes to the side is a perfect representation of a Shelby Cobra. However, the overall length of this replica is not close to tath of the original Shelby.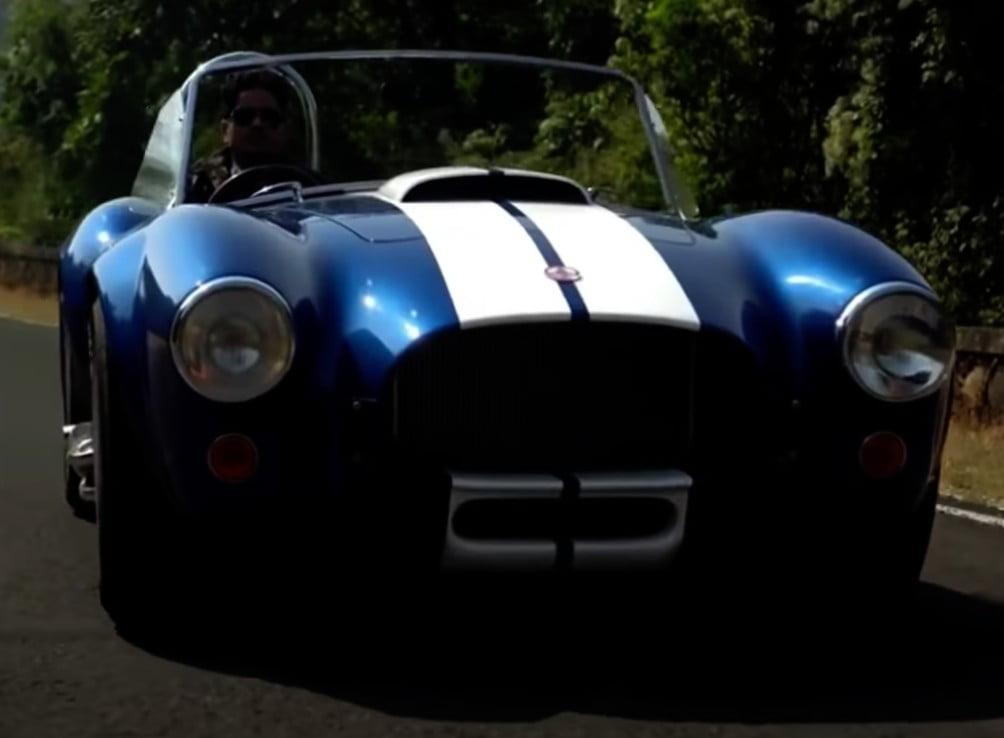 You may also like: This Modified Lamborghini Replica Is Actually A Honda Civic
Ford Mondeo to Dodge Challenger
Ford Mondeo was sold in India as a CBU unit which makes it an ideal donor model to make a Dodge Challenger on it. It has been modified into a black and red Challenger with that iconic scoop on the hood for the supercharger. The rounded headlamps and long overhangs on either side make this replica almost identical to the original Challenger with that muscle car silhouette.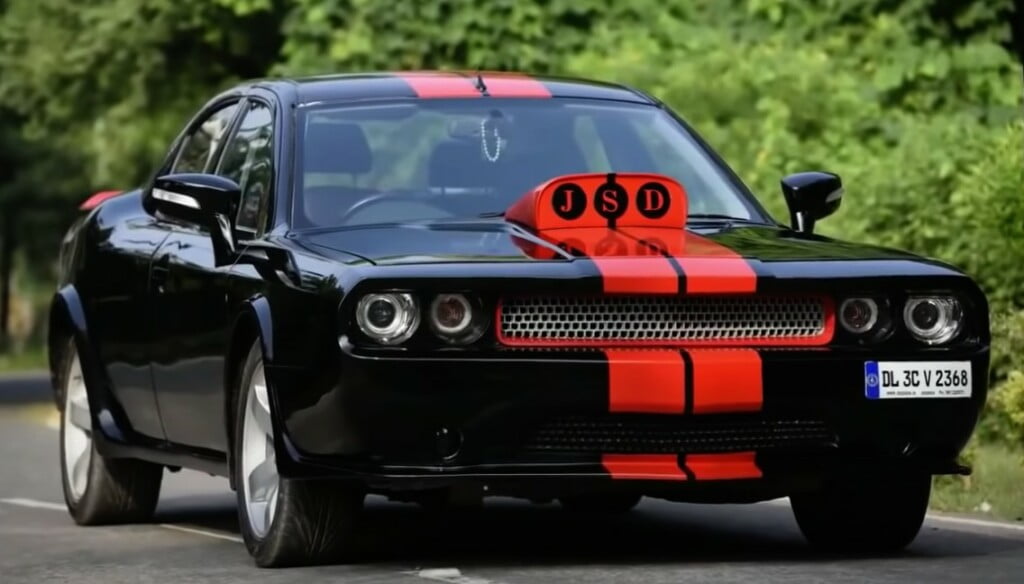 Let us know your favourite replica cars out of these top 5 modification models in India.
Join us for FREE NEWS Updates on our Whatsapp Community or our official telegram channel.