Toyota took us for a tour of their facility in Bidadi, Karnataka to show us the extents that they go to uphold their 'Customer First' philosophy in every aspect.
'Customer First' has always been the philosophy for Toyota Motors, whether in regards to sales, servicing, products or any matter relating to the brand and their customers. Last month, Toyota flew us down to Bengaluru to give us a deeper insight into what goes into upholding the 'Customer First' philosophy in all aspects of their operation.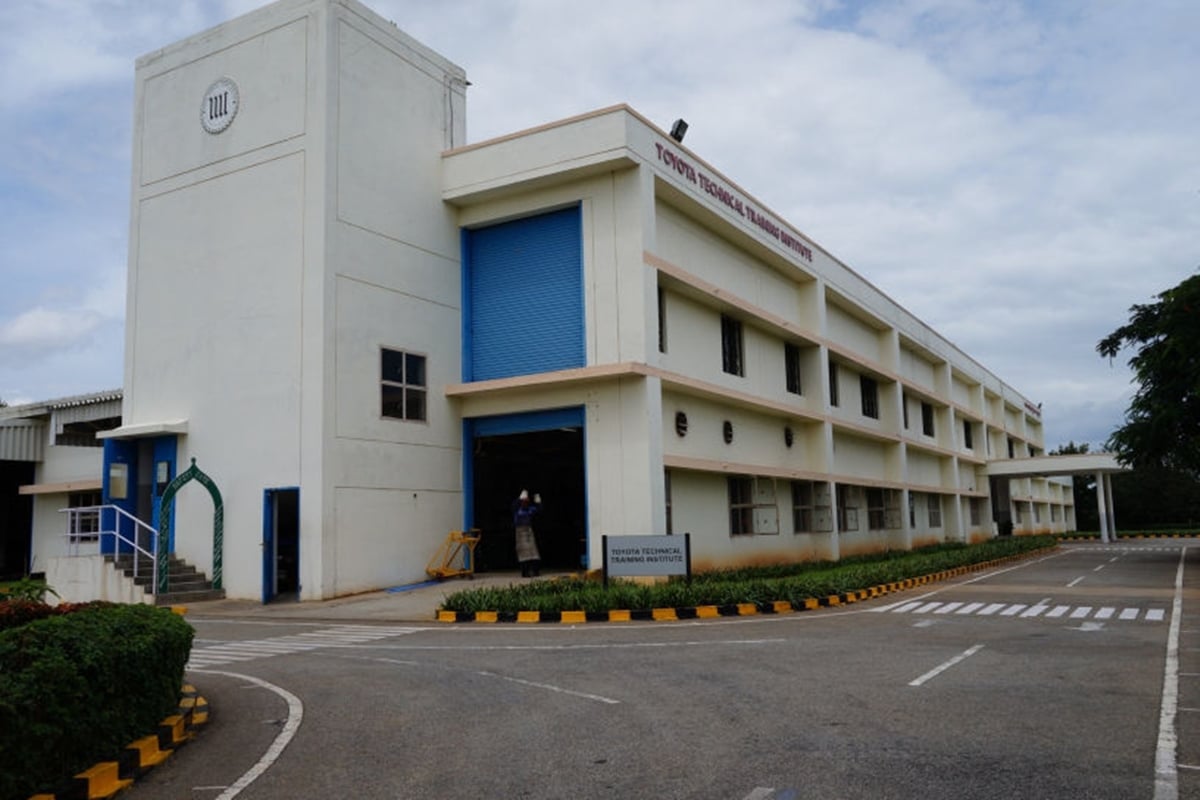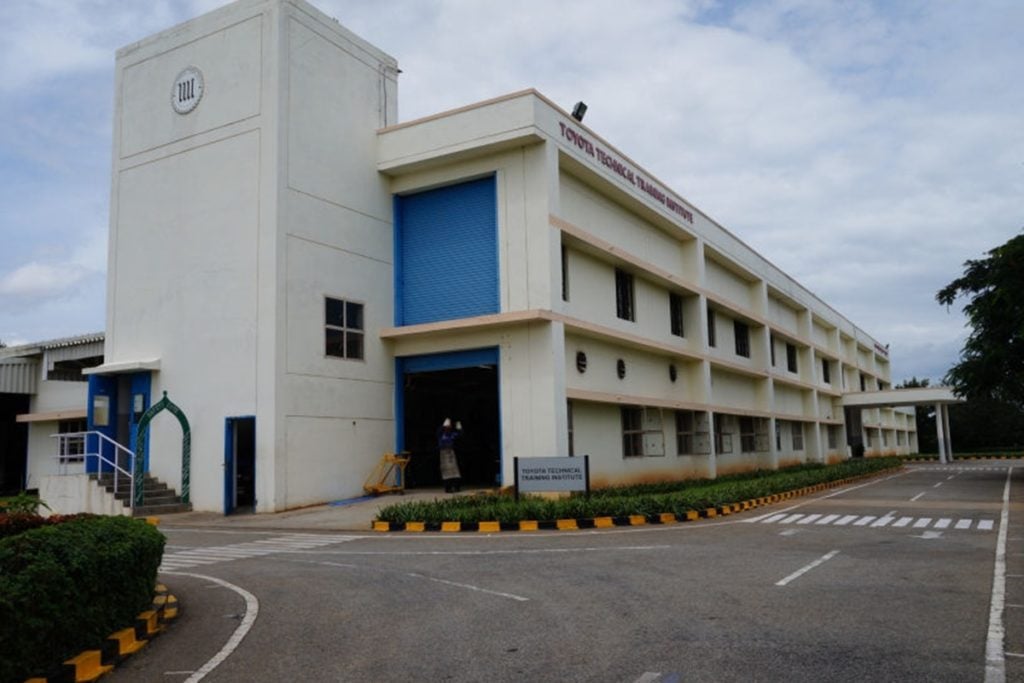 Our day began with a trip to Toyota's plant at Bidadi, situated outside of Bengaluru, particularly to the Toyota Technical Training Institute (TTTI). This training institute was established by Toyota back in 2007 with a rather noble intention. This training institute departs free technical training and education to capable but financially challenged students from the rural areas of Karnataka.
The institute runs a three-year course focusing on overall development of the students, right from language and communication skills to technical know-how about operations of a vehicle and assembly line production. Each batch consists of 64 students, although, Toyota plans to bump up the number to 120 from the year 2019. After the course finishes, these students are either employed within Toyota itself or they are allowed to explore other fields of opportunities as well.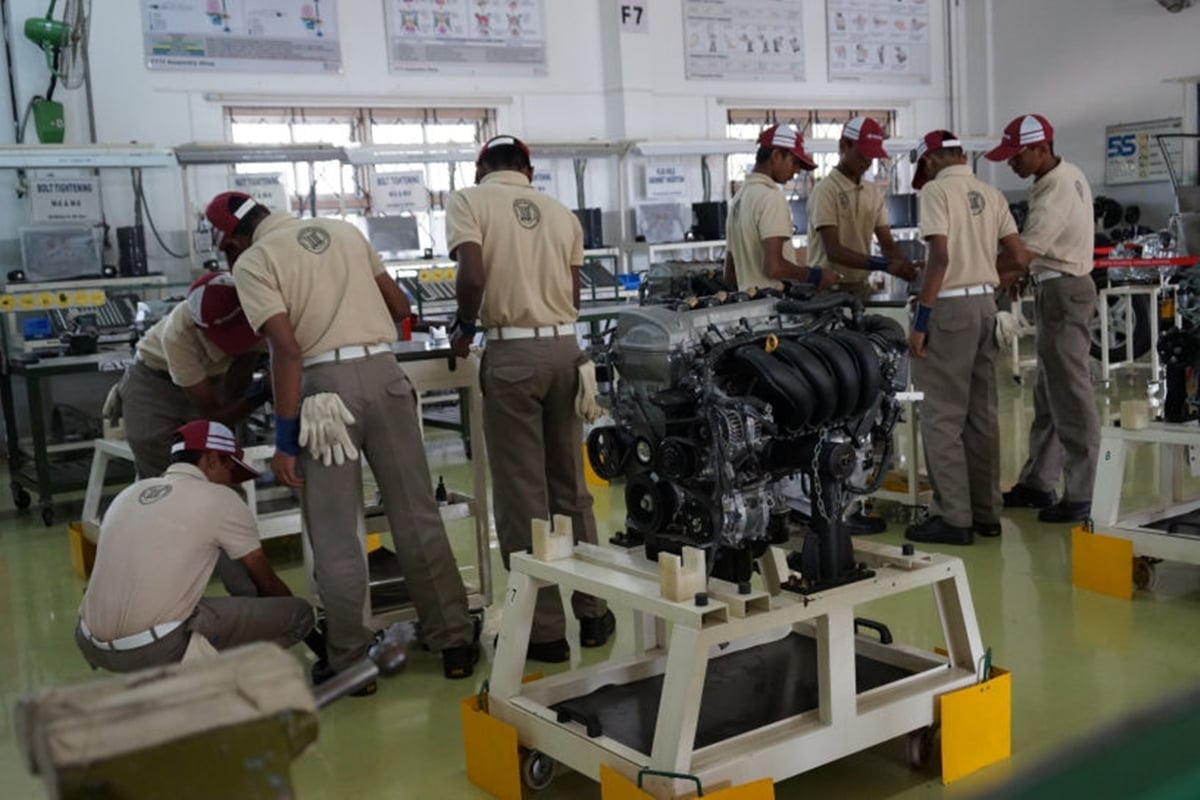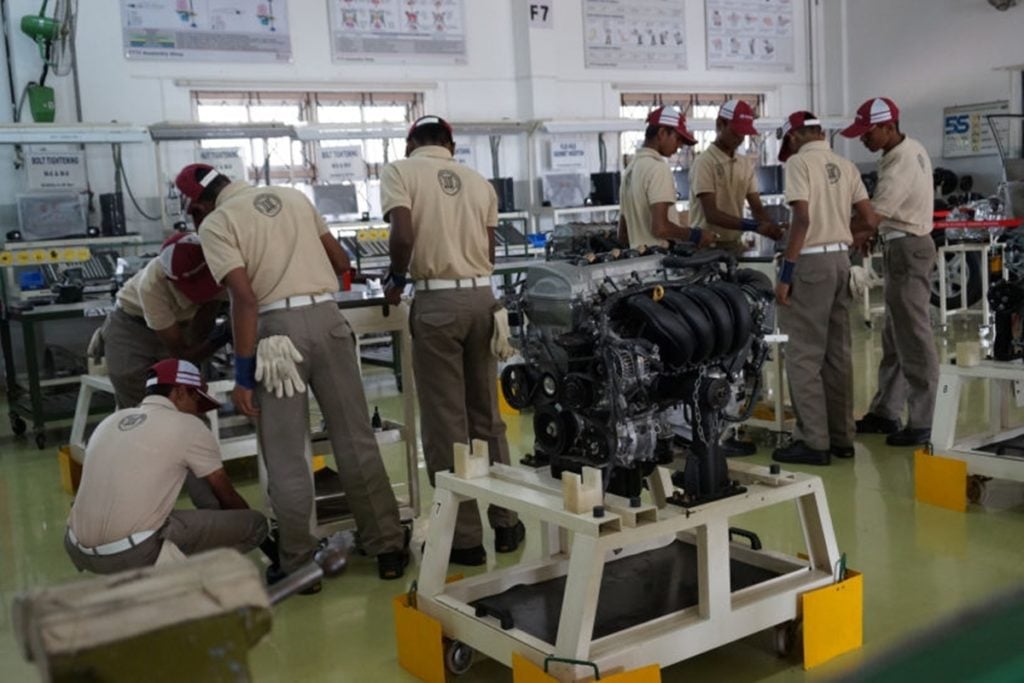 Next on the line was the Toyota National Manpower Excellence Centre. This again is a training institute where mechanics and other service staff who work at Toyota Service Centers across the country are trained. Here, the focus is on improving customer life cycle which essentially happens in four stages – pre-sales, sales, service and re-purchase.
For the pre-sales and sales stages, Toyota offers various services to the customers under the Toyota Edge Programme. That includes the option for additional accessories (Toyota Accessories), extended warranty, insurance (Toyota Protect) and annual maintenance package (Toyota Smiles). Toyota even offers finance service with Toyota Finance. The Toyota finance services are unique in the sense that the loans are offered on the complete ownership costs which includes prices of accessories, extended warranty and AMC as well. This is unlike other conventional finance companies where the loan is offered on the ex-showroom price of the car.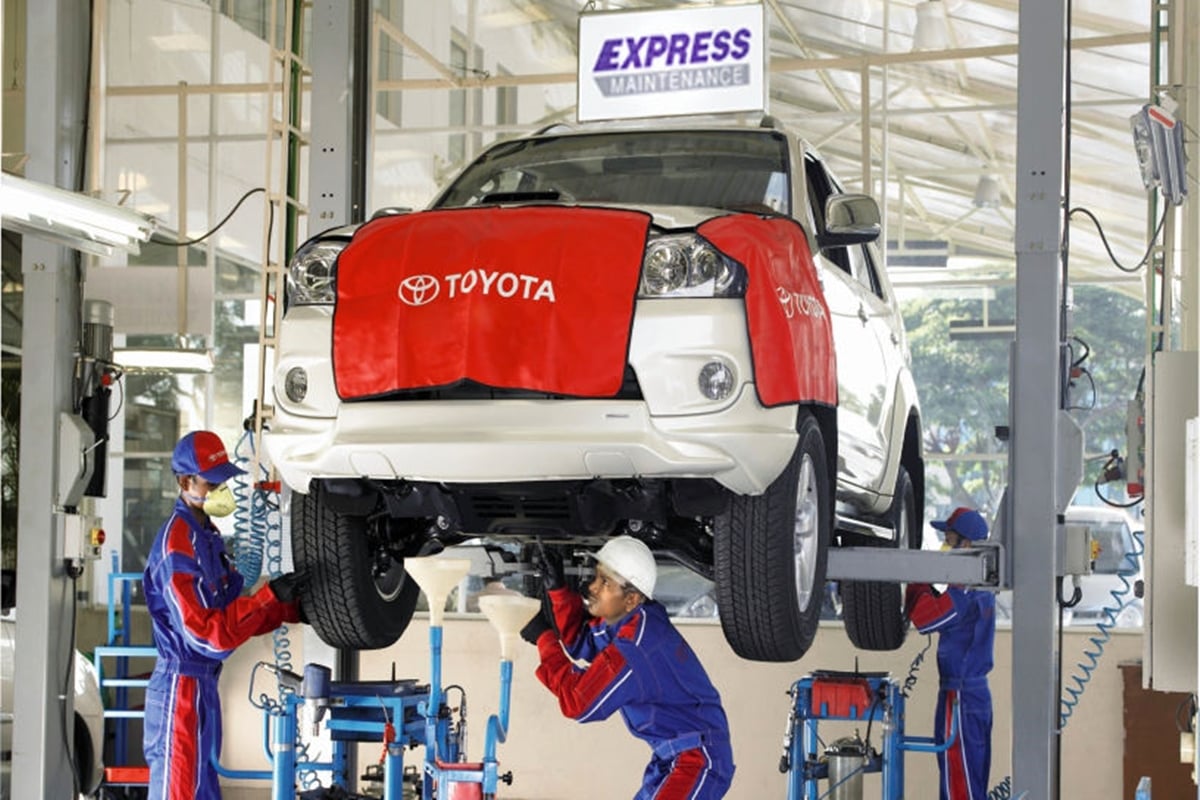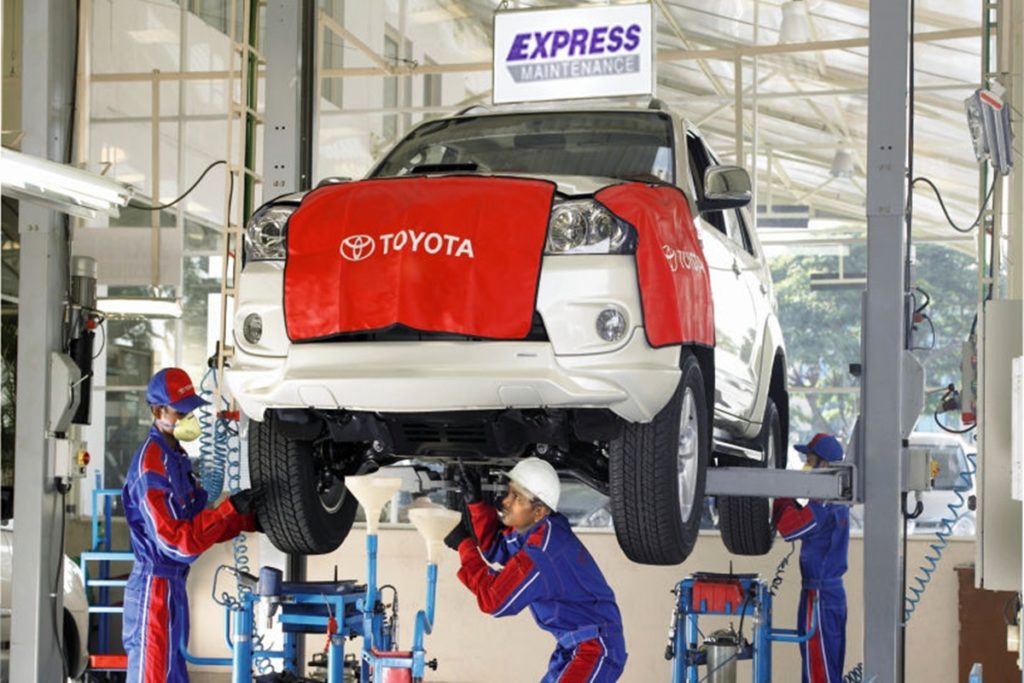 Coming to the services phase, Toyota has gone to great lengths to ensure that their customers have a good servicing experience from the brand. They have come up with special service programs called EM60, EM90 or EM120, where EM stands for Express Maintenance and the corresponding number denotes the number of minutes within which the vehicle will be returned to the customer.
Also Read : Toyota Glanza Test Driven From A Toyota Dealership – Video Review
Customers can meanwhile relax in the lounge area of the service facility and even watch their vehicles being worked upon through a glass wall. The service include regular periodic maintenance which comes under the EM60 scheme or if the vehicle requires some additional work, customers can opt for EM90 or EM120. The best part about this service program is that Toyota delivers the vehicle at the promised time, unlike a lot of manufacturers where there are discrepancies with deliveries.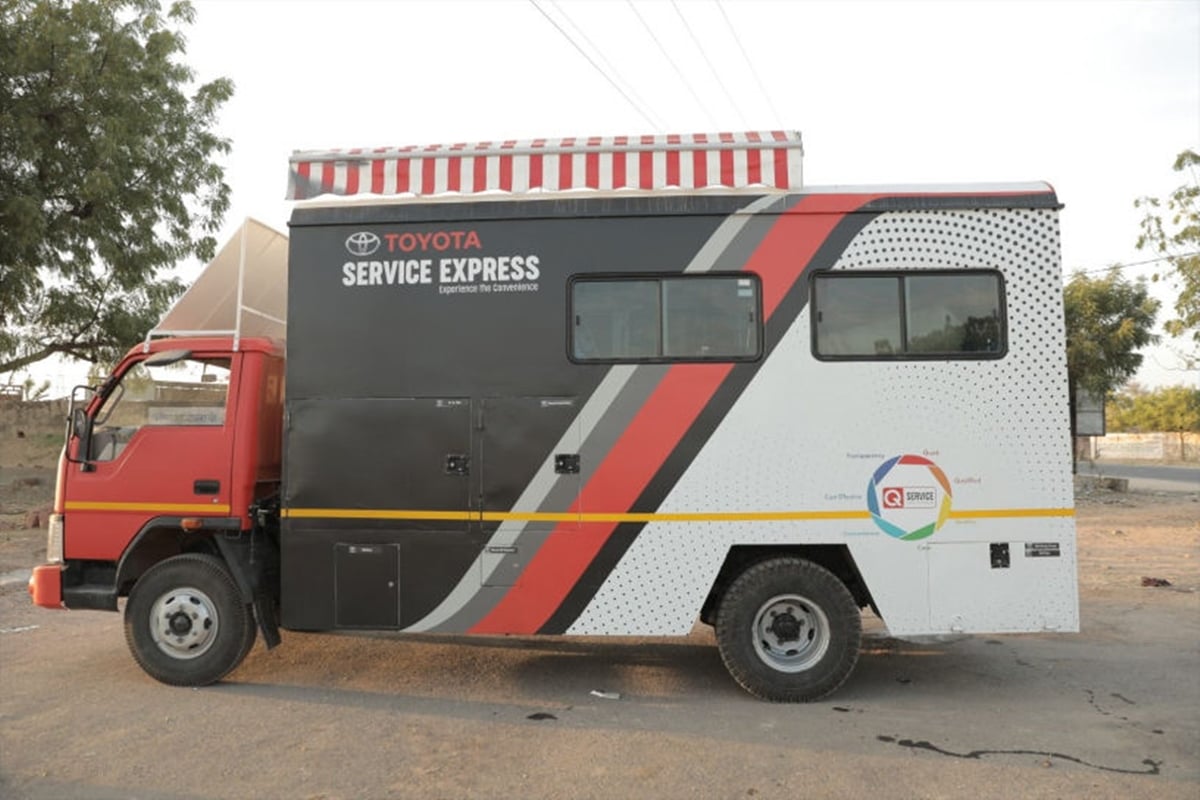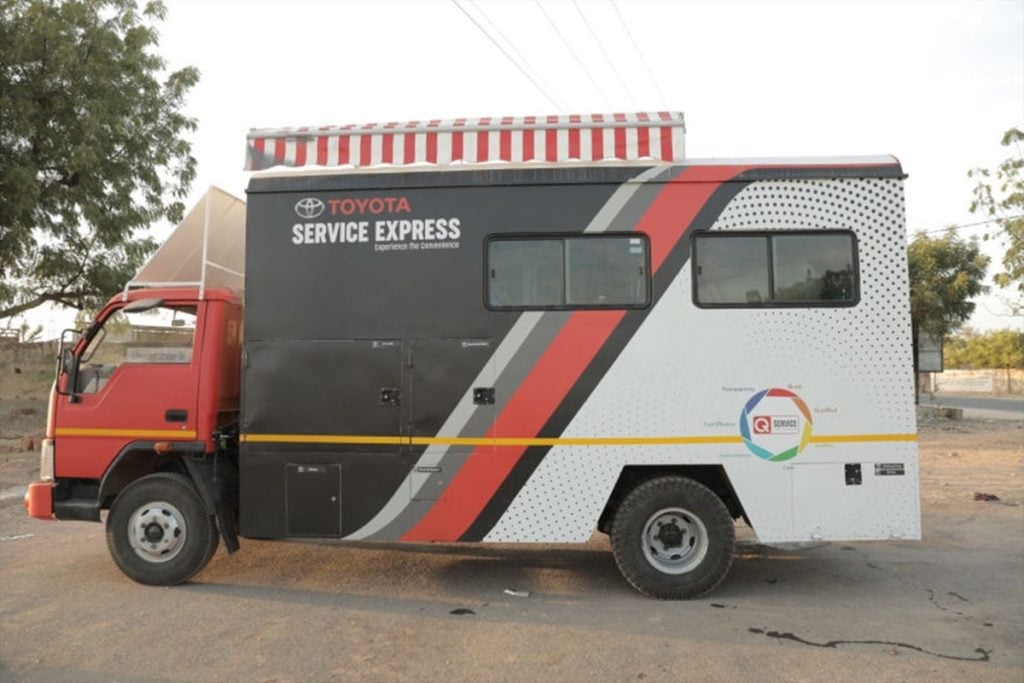 Well, that's not at all. If you cannot take your vehicle to a service center, Toyota will bring the service center to you. The Toyota Service Express is a mobile service center in a truck that aims of providing services in remote areas. This service facility can provide services like EM60 and also general, major or minor repair works. This service is however in its pilot phase but Toyota plans to expand this service across the country soon.
Also Read : Toyota To Launch 10 Battery Electric Cars By 2025
Toyota even took us through a tour of their spare parts stock facility. To ensure that all cars are serviced on time, there needs to be availability of spare parts. To ensure that stocks are available at all times, Toyota follows a pull system. This means that as soon as a spare part is delivered to any service center, Toyota will place a consecutive order for the same from their suppliers. Even the trucks used for transportation of these parts have to undergo a four-point check before they are certified for use.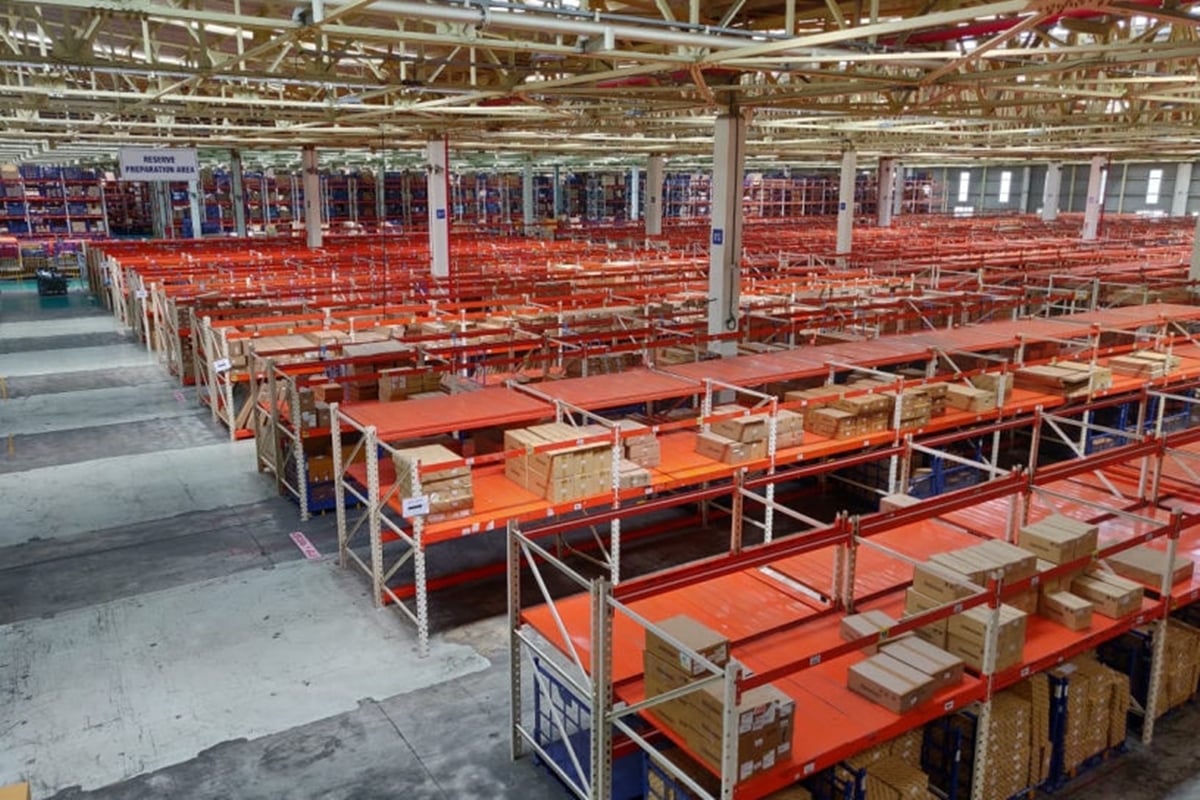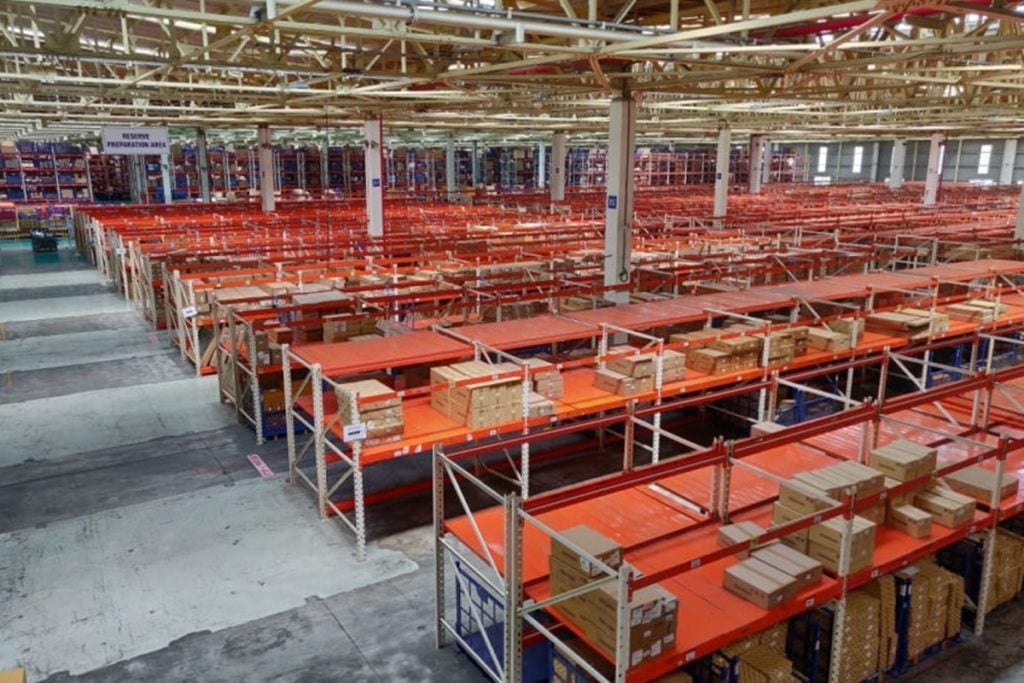 Making cars is one thing and having a safe planet where they can sell those cars is another thing. In another great initiative by Toyota, they plan to completely eliminate CO2 emissions not only from their cars by going electric but also from their manufacturing facilities. In fact, most of the energy used in the Toyota plant at Bidadi comes from green sources. They have established solar fields within the facility itself to provide power for factory operations. They even practice rain-water harvesting, which provides them about 9 months of their water supply used in the factory. In another initiative, they have been recycling scrap vehicle for all the materials that can be recycled including metal parts, leather upholstery and plastics too.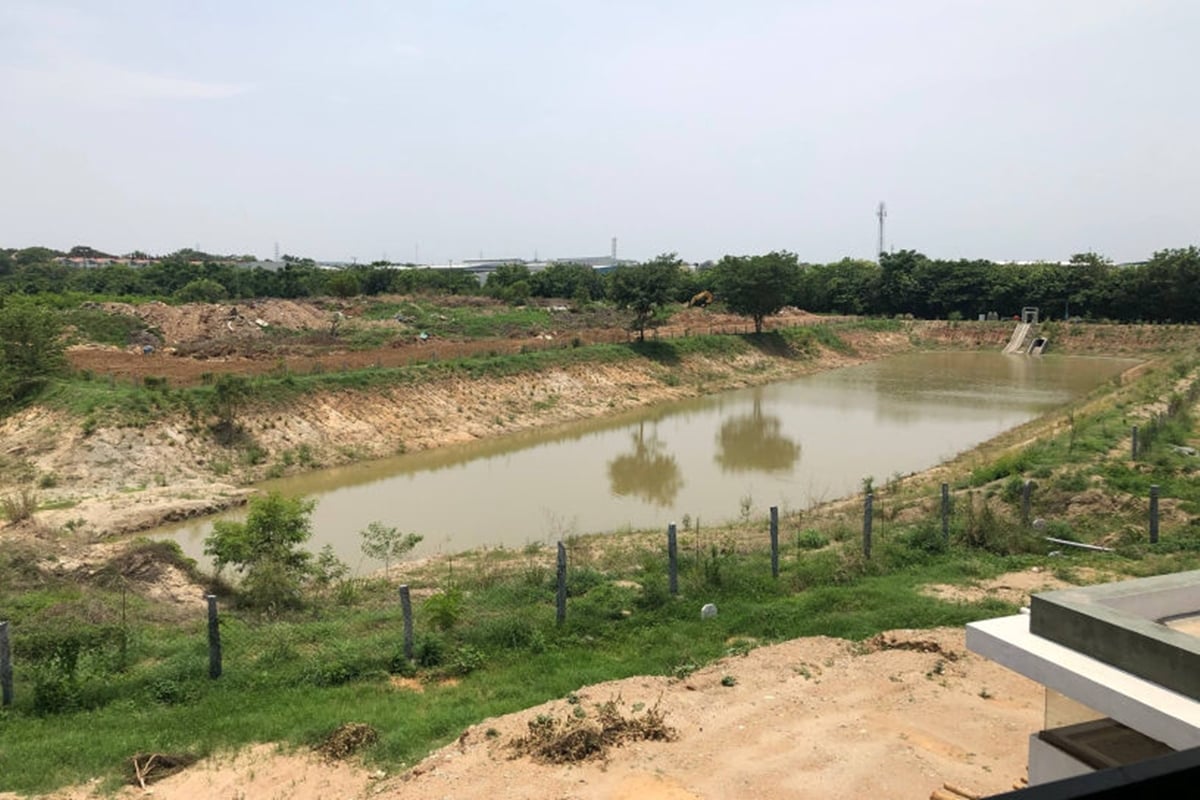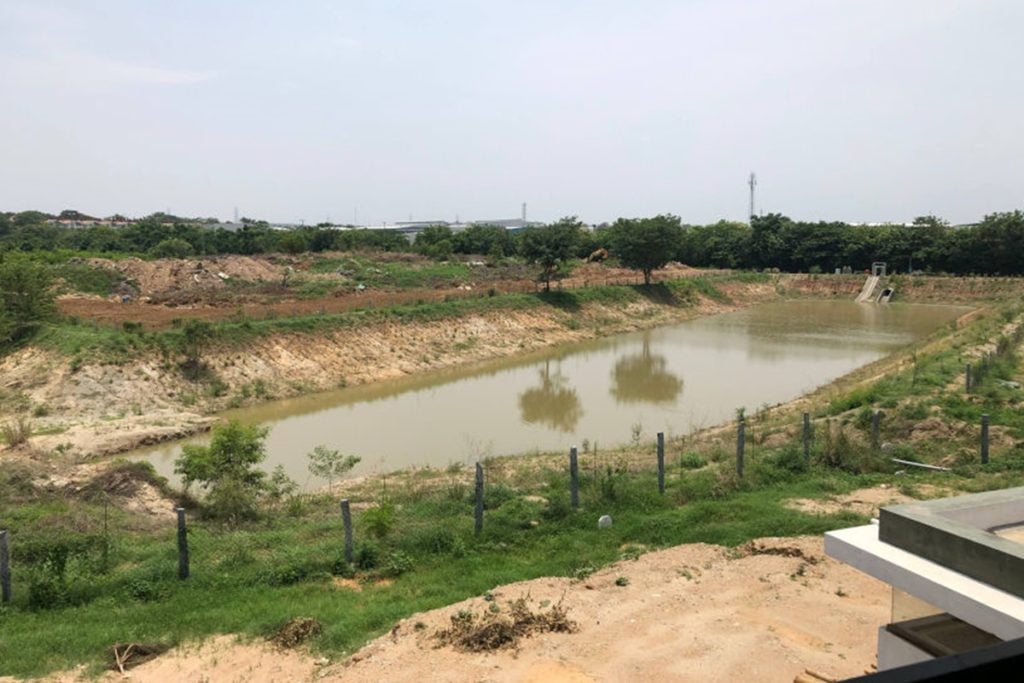 Also Read : Toyota Camry Sales Rise By 73% – Are Hybrids The New Trend?
This trip ended with a tour of a Toyota dealership in Bengaluru where all that was said to us was shown in action – from sales to services. A lot really goes behind the scenes of any automobile brand to deliver the kind of experience they deliver to their customers. At Toyota, the 'Customer First' philosophy definitely stands out in every aspect, as was evident from the numerous thoughtful gestures and actions that the brand ensures in giving their customers the best experience.
Join us for FREE NEWS Updates on our Whatsapp Community or our official telegram channel.