Due to poor sales in the executive sedan segment and more and more customers buying compact and mid-sized SUVs, Toyota has announced the discontinuation of the Corolla Altis from April, 2020.
A rather shocking news, but Toyota will be discontinuing the Corolla Altis executive sedan in the Indian market from April 2020, when the BS-VI emission norms come into effect. Toyota also had plans of sharing the Corolla Altis with Maruti Suzuki as part of product sharing deal where a Suzuki-badged Corolla Altis would have sold through the Nexa outlets. With this decision, a Suzuki-badged Corolla Altis will never see the light of day either.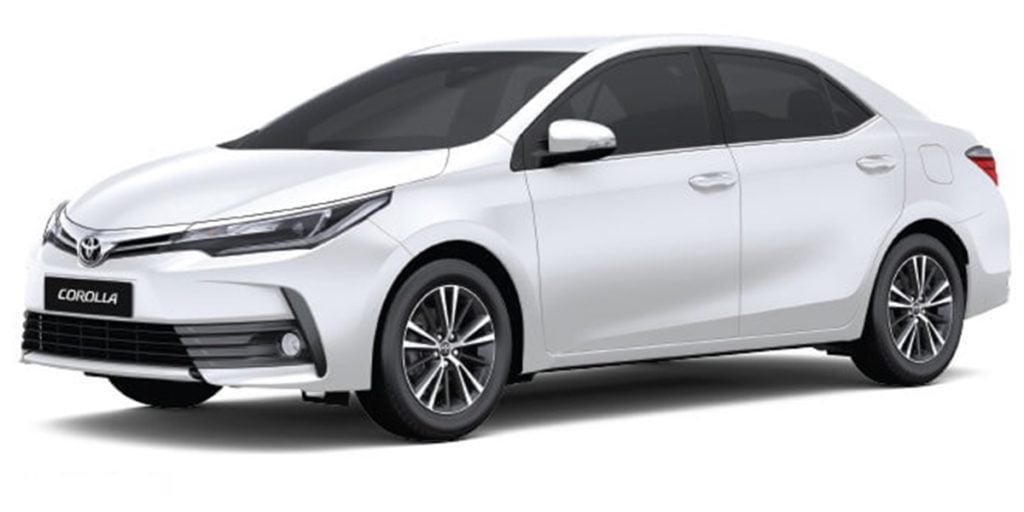 With more and more consumers moving to compact SUV and mid-size SUV segments, the sales of executive sedans have seen a sharp decline. Even Suzuki had second thoughts about how successful a Suzuki-badged Corolla Altis would have been in a dying segment of cars. Toyota was also doubtful that the brand strength may not stretch enough to be able to garner healthy margins.
Also Read : Toyota Glanza Better Than Maruti Baleno, Says Toyota!
In the financial year 2019, all the executive sedans witnessed a decline in sales by 30%. This includes the Toyota Corolla Altis, the Hyundai Elantra and the Skoda Octavia. Ironically though, Toyota sold 2,783 units of the Corolla Altis, finishing at the top of the segment. However, the overall numbers are still quite small and there does not seem to be much potential from a Suzuki-badged Corolla Altis as the segment itself has not been doing good at all. Toyota therefore sees no viable reason to upgrade the car or bring a new version of the sedan to India.
The Toyota Corolla Altis comes with a 1.4L diesel engine and a 1.8L petrol engine. With the BS-VI emission norms kicking in next year, there was no point upgrading the BS-IV compliant Corolla Altis to the BS-VI specifications as that would call for heavy development costs and the sales anyway aren't enough to justify that. Also, the diesel Altis constituted a significant portion of sales for the Altis. With the diesel gone, there was no reason to keep the Corolla Altis anyway.
Also Read : 2019 Honda Civic Sales Better Than Octavia, Corolla Altis And Elantra
Quite interestingly, as the Toyota Corolla takes its exit from this segment, there has been a new entrant as well – The Honda Civic. The Civic is in its forth generation and is priced at Rs 17.72 lakhs, going up all the way to Rs 22.32 lakhs. The Honda Civic takes on the rivals of the Corolla Althis – the Hyundai Elantra and the Skoda Octavia.