Update-
Toyota has earlier announced a stop car production at its India Plants on Mondays and Fridays between April 25 and June 4. The cut had been declared because of the reduced supply of the auto-parts from Toyota Japan which has been recovering from the earthquake and tsunami which took place sometime back. Toyota India has today announced that it will resume normal operations at the TKM plants in India before the expected dates. The supply of the auto components are expected to be normal by 20th May 2011. The Toyota India Plants will now function on all weekdays and some of the non – working Saturdays to catch up for the loss in production in the past weeks and reduce the waiting time for the customers.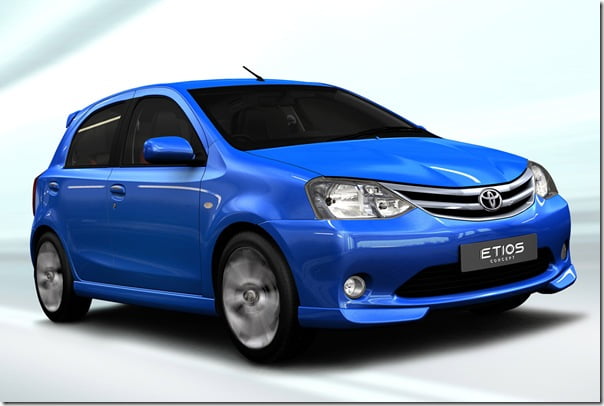 Mr. Hiroshi Nakagawa, Managing Director, Toyota India quoted:
We are happy to announce that we will be able to resume normal production much earlier than expected. Our focus is to reduce the backlog and jointly work with our vendors to minimize delivery delays.
Another great part of this news is that the Launch date of Toyota Etios Liva hatchback has been confirmed for the last week of June 2011. The situation created by the scarcity of the auto components earlier suggested that the launch of the Etios hatchback Liva will be pushed to 2012, which could have meant a late entry into an already competitive segment of small cars in India. Also for the Toyota fans who like Toyota quality have been waiting for this launch for a long time, the high bookings and sales of Etios sedan is a testimony to the great response Toyota has received in the small sedan market, which implies that Liva is very likely to be received well too by the Indian small car buyers.
Mr. Sandeep Singh, Deputy Managing Director, Marketing, Toyota India quoted:
We would like to thank our customers for their patience and understanding during these troubled times. Our dealers will continue to be in constant touch with the customers and will ensure timely communication. We are now all set to launch the Etios Liva. The launch will be as per schedule in the last week of June.
This news gives Honda all the reasons to schedule the Honda Brio Small car launch as early as possible to loose out on the early bird advantage which Toyota is expected to get by launching Etios Liva sooner than expected.
check out more-