Car theft is becoming an increasingly common phenomenon in South Africa lately.
Among the major cars, Toyota Fortuner has been targeted by miscreants quite a lot.
The need to install security devices in vehicles has increased tremendously.
As per the latest reports, Toyota Fortuner features almost at the top of the list of thieves in South Africa. With the increased use of electronics in cars, the miscreants have also upgraded themselves and come up with new ways to execute thefts. While electronic features make our lives easy, they also allow anyone to access the systems of cars if electronic signals are hacked. There is no way for cars to determine whether or not the actual owner has entered the car. That is exactly why theft cases have risen exponentially within the last few months.
You may also like: Toyota Fortuner a 'High Risk' Car in South Africa, Owners to Pay Higher Insurance
You may also read: 1 Car Stolen in South Africa Every 22 Mins, Toyota Offers Solutions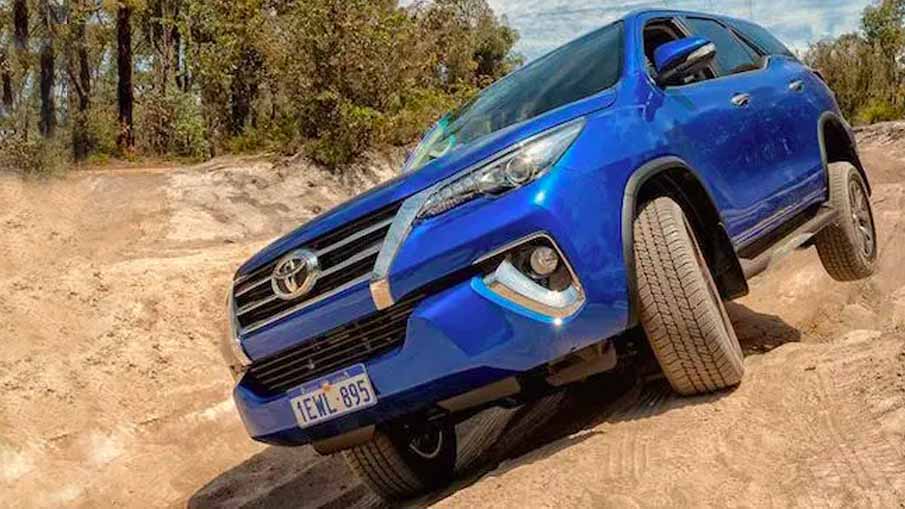 You may also like: South African Expert Uses Mahindra Scorpio To Teach Off-Roading
You may also like: South Africa-spec Mahindra XUV700 vs India-spec Model – Quick Comparison
Toyota Fortuner is a Favourite SUV for Thieves in South Africa
Among the most common vehicles set on the radar of car lifters include Ford Ranger, Toyota Hilux, Toyota Fortuner and other Toyota GD6 models. Evidently, these mischievous elements are targeting popular SUVs and trucks that are more in demand not only in SA but in various parts of the world. The thieves then go on to sell these stolen vehicles across the borders. There is a huge market for Toyota trucks and SUVs because of the legacy they come with. Hence, there is no shortage of finding buyers for stolen cars.
You may also like: 10 Made-in-India Cars Sold in South Africa- Toyota Starlet to Mahindra XUV300
You may also read: 5 Cheapest Cars in South Africa Come from India! – Suzuki S-Presso to Mahindra Bolero
In modern cars, the key fob sends an electronic signal to the ECU of the vehicle validating the authenticity of the owner/driver. However, these thieves have devised relay systems with the help of which the system could be synchronised to read these new signals as the authentic ones. Validating this new system, the car gives access to anyone with the right device. It unlocks the doors and even allows anyone to start and drive away the car. Keyless entry works on this principle that is being exploited by these people.
You may also like: Australia & South Africa Love Mahindra Vehicles- Here's Why
You may also like: South African Celebrities Who Drive 'Cheap' Cars – Priddy Ugly to Nandi Mbatha
This malpractice has become increasingly common in areas like Gauteng which has experienced over 63% rise in such vehicle theft cases in the last quarter itself. This is an alarming statistic and people need to be cautious about this. They must install tracking devices in their cars, be more vigilant while parking the car, and make sure to lock the car, etc. All these practices will offer the maximum chance of preventing vehicles from such unfortunate occurrences.