Sometimes one has to go to extreme lengths to ensure the reliability of safety equipment that we use in our daily lives. This test is one such instance of testing the strength of your helmets.
This famous YouTuber has come up with an innovative way to raise awareness among bike riders regarding buying helmets, cheap or premium, by showing what could happen in case of an unfortunate incident with a truck. Driving on Indian roads could be quite challenging. With so many factors beings involved, one could not take things for granted. Wearing a helmet while riding a bike is a must and here is what could happen if you don't.
You may also like: Watch Indian Girl Ace Canada's Expert Truck Driving Test Like a PRO
You may also like: Rescue Flight to War-Hit Ukraine Costs Rs 1.1 Crore Per Trip
Truck Tests Build Quality of Cheap & Premium Helmets
Helmets are mandatory for all riders on the road. Apart from protecting your head during an unfortunate incident, a helmet prevents your eyes, nose and ears from harsh and polluted environments too. In this video, the YouTuber has every sort of helmet that generally people buy. These range from Rs 500 to Rs 3,500. Most bike riders buy any of these depending on their budget. The event is set in a closed and controlled environment with a dirt surface. The YouTuber, as well as we, urge you not to try something like this on your own. It could be dangerous. The team brings in a massive truck to test the helmets one by one.
Starting with the cheapest of the lot, the truck crushes it into pieces within a split second. The same fate followed for the others too. However, one interesting observation made during this testing was that most of the helmets are designed in such a way that they slide away from underneath the tyre. The rounded surface allows for the tyres not to run over them in most cases. Hence, it was only when the YouTuber placed the helmet directly in front of the tyre precisely that it was crushed. Irrespective of the price of the helmet, each one met with the same fate. It must be mentioned that all these helmets are ISI certified.
You may also like: This Modified Lamborghini Replica Is Actually A Honda Civic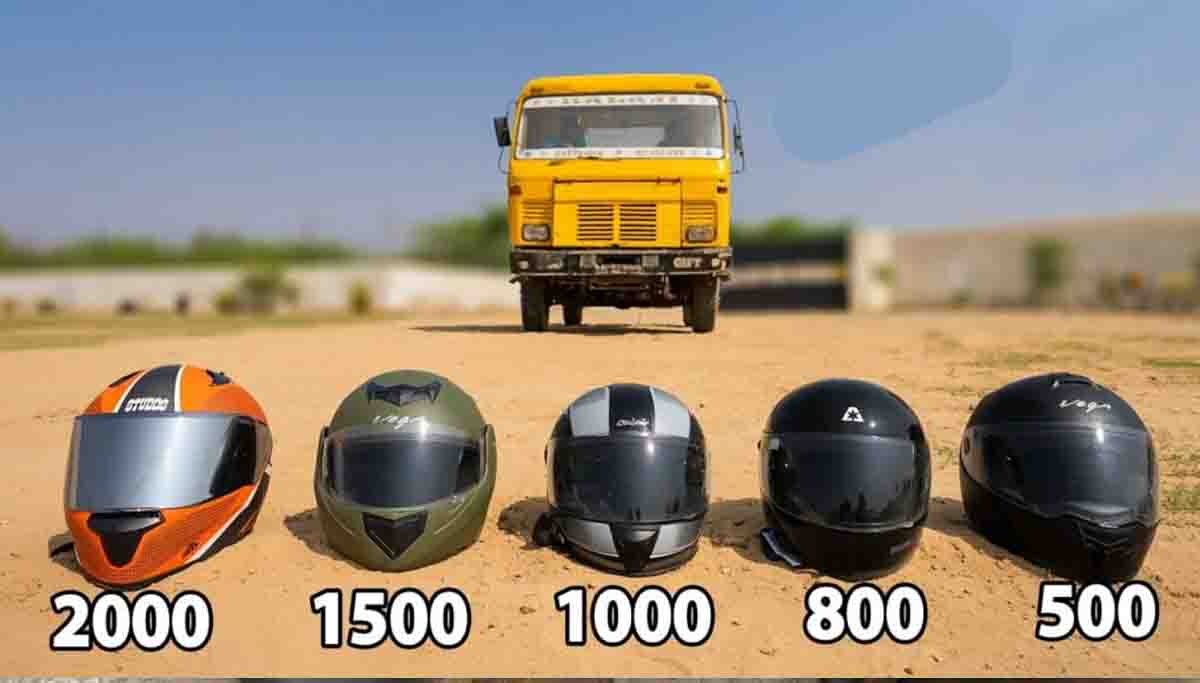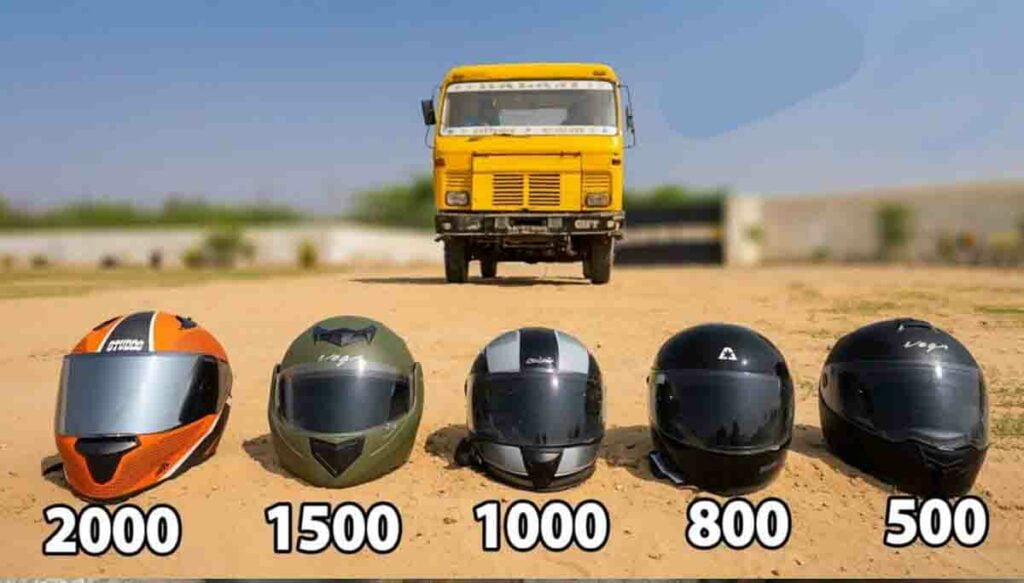 In conclusion, one must understand that the events on the roads could be unpredictable. But you could ensure a couple of things for maximising your safety. First is ensuring that you buy a sturdy helmet and wear it all the time. Second, follow the traffic rules and speed limits and drive carefully.