With the new traffic rules implied all over the country, this new act by the Government of India is a safety measure to keep road safety in check.
With the introduction of new rules of Motor Vehicles Amendments Act, we've told you about the several cases where the riders or the drivers have been issued hefty fines for disobeying the traffic rules. Police officials are issuing traffic challan and the new rule that has come into place is not wearing proper gear while riding a two wheeler.
Now, we don't mean to say that you have to wear proper track gear but basics so your safety is not harnessed. If you are caught riding a two wheeler with sandals or slippers then you are inviting a traffic challan for yourself. And the fine for the same is Rs 1000.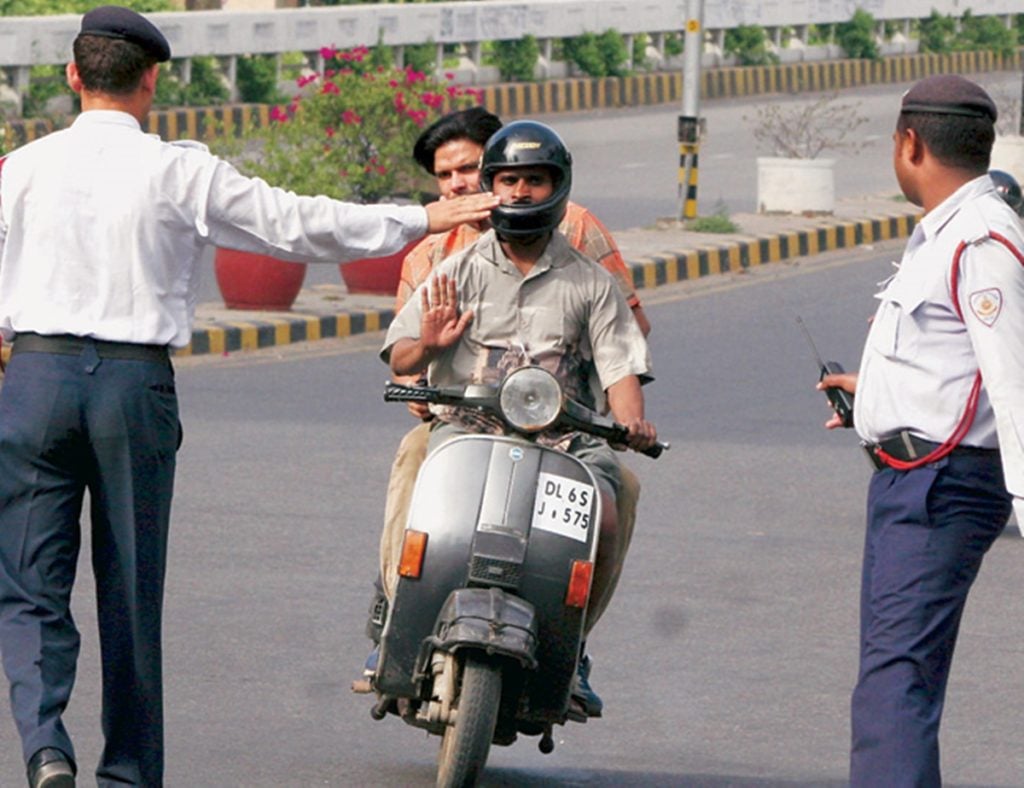 Now, this rule is not new and was previously available in the Motor Vehicle Amendments Act earlier but with the new stricter forms, the officials will act rapidly on this one. The reason why this rule is taken into the application is that sandals create difficulty in changing gears and creates a problem when the vehicle is making any halt.
Also Read: How To Find If You Have A Pending Online Challan? Know Here
With the new fines for bikes and scooters in play, the traffic police have already gotten to work. There are instances like on the first day of implementation, there were more than 4900 people booked with challans in Delhi.
In Orissa and Haryana, the collected fines have crossed Rs 1.41 crores, cumulative. Other small fines like two-wheeler with fancy number plate, wrong-way riding, crossing zebra line at red light and more, all demand Rs 500.
Also Read: Pay More For Violating Traffic Rules – New Motor Bill Approved
Not only will the hike in challan help in getting people aware, but will also aid the traffic scenario in India. Could be like the vehicles do not cross red light, stop before the zebra-crossing, avoid illegal or obstructive parking.