A well detailed list of Upcoming Cars in India below 5 lakhs of asking price
The past year might not have been a very bright year for the Indian automobile scene as it witnessed a negative sales growth. Even some of the models that were once popular were discontinued and most car makers are hoping for a brighter time in 2015. And initial signs suggest that that might just happen. Although, it hasn't gotten off to a very bright start with rollback of the excise duty cuts, which has prompted a price hike throughout the industry, some new launches, old names making a comeback, new names trying to establish themselves all over again make 2015 sound like a year to look forward to. Here we have list of all the new launches that will take place in the lower end of the segment between the range of Rs. 1 lakh to Rs. 5 lakh. Check out our list of Upcoming Cars in India below 5 lakhs of asking price!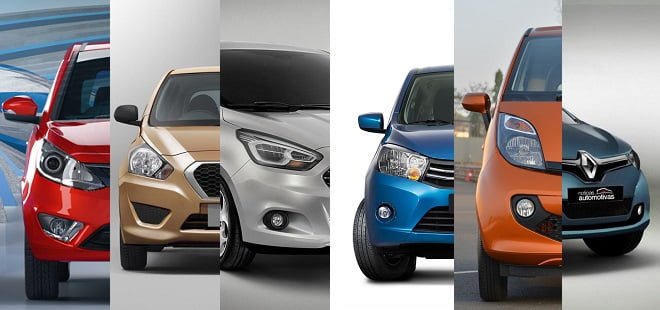 TATA BOLT
Tata's already riding high on the successful launch of the Zest compact sedan but they're definitely not resting on their laurels. Next up is the hatchback sibling, called the Bolt. A very important product for the company, no doubt, as it will try to establish Tata as a brand that isn't just good for fleet owners and taxi operators, but also one that makes good quality family vehicles. The hatchback looks promising with its good upmarket looks and high quality feature packed cabin and it managed to impress us during our review. Being a Tata product, safely expect good pricing and decent fuel economy. The Bolt might look like the old Indica Vista from some angles, which might be a put off for some, but Tata's done enough to enhance its appearance and when was the last time you heard of three separate driving modes on a Rs 5 lakh car!?
Read our review of the Tata Bolt here
DATSUN GO+
Datsun's second model for India will be an MPV based on the GO hatchback, which has seen moderate success in the market. As the name suggests, the GO+ is an extended version of the of the hatch with an extra row of seats. It looks exactly like the hatchback from the front and only the rear is different due to the increased dimensions. The launch is just around the corner and will take palce on 15th January. While Datsun has done well to keep the length under 4 meters to avail excise duty cuts the last row is barely usable. You can fut children and luggage but not full sized adults. But then at a starting price of around just Rs. 4 lakhs it is pretty good value for money considering the amount of space you get. There's always the risk of the GO+ turning into a popular call centre cab and pretty sure those folks would fit two maybe three people in the last row.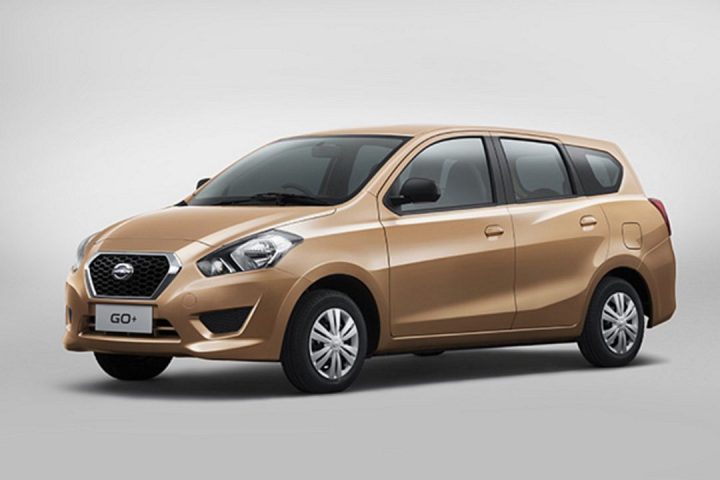 Read more about the Datsun GO+
NEW FORD FIGO
The new Ford Figo was showcased at the Sao Paulo Motor Show and got a fair bit of attention from the Indian media. That's because it is headed to India as the existing Figo's replacement. The Ford Figo was an instant hit in India but has lost its sheen with time. Based on the previous to previous generation Fiesta it was already old when it was launched and now even more. This one is based on the latest Fiesta's platform and will be more upmarket than the current car. There's also a sedan based on the Figo called the Figo+ which will be launched before the hatchback. Expect the car to hit Indian showrooms by end of this year with a 1.2 litre petrol or a 1.5 litre diesel. A non turbo version of the 1.0 litre EcoBoost engine could also be offered. The styling is very neat and smart and the car is expected to be feature rich and being a Ford it should be fun to drive as well. Let's see if it has the same impact as the original Figo. Ford would certainly be hoping it does.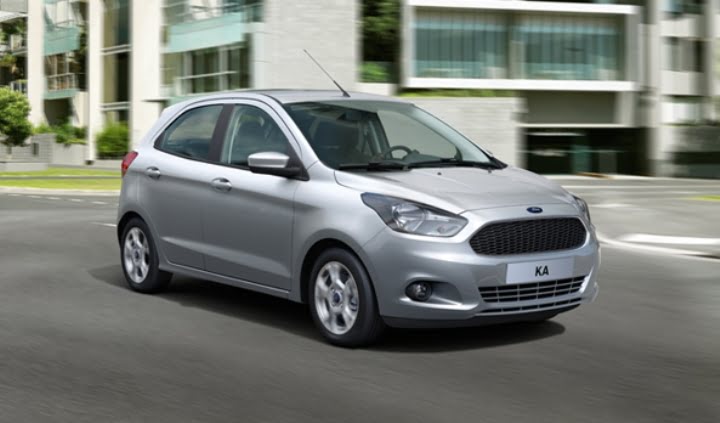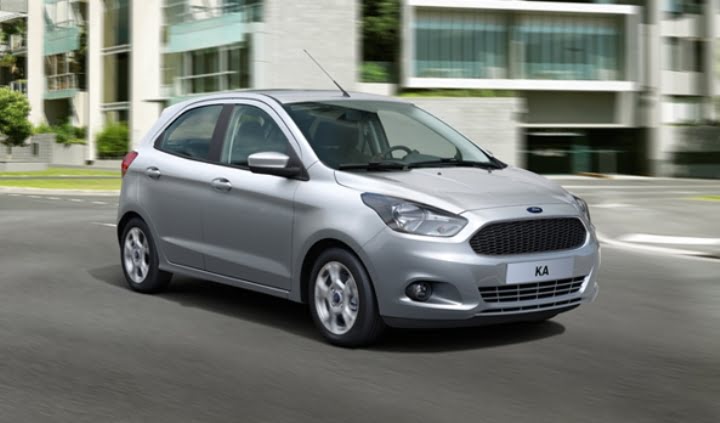 Read more about the Ford Figo and Figo+
MARUTI CELERIO DIESEL
The Celerio hatchback was another instant for Maruti Suzuki in India thanks in no small part to its affordable automatic transmission, the AMT which made it the cheapest automatic hatchback in India. Plagued by long waiting periods Maruti has decided to expand the production of the Celerio hatch and will now include a diesel version as well. Unlike other Marutis this one won't get the 1.3 litre MultiJet diesel borrowed from Fiat, instead it will feature an all new 800cc two cylinder diesel motor developed in house by the company. Cheap to buy, cheap to run the Celerio diesel looks like another success story for Maruti Suzuki.
Estimated Price- Rs. 4-5 lakhs
Launch Date- End 2015
Engine- 800cc two cylinder diesel
Competition- Chevrolet Beat, Ford Figo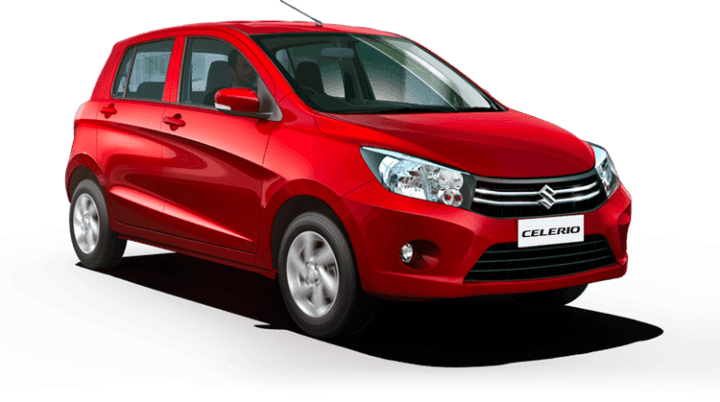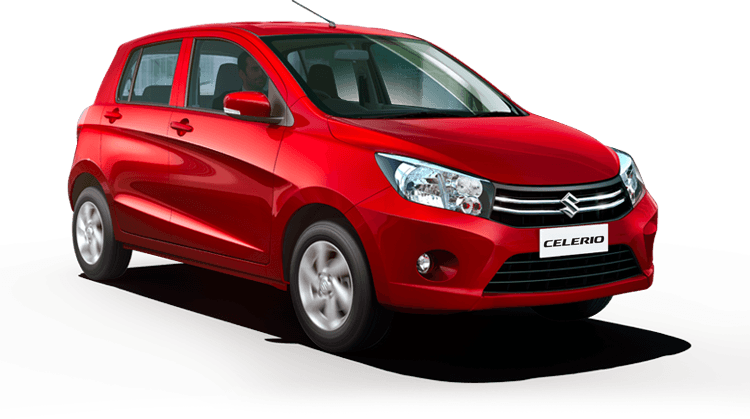 Read more about the Maruti Celerio Diesel
TATA NANO TWIST ACTIVE
The Tata Nano was a very ambitious project but it never really became as successful as the company hoped it would or as people thought it would. The cheapest car in the world image didn't work at all and instead of being the best seller in India it averages just around a 1000 units a month. The company is all set to the give the Nano its first major update now. Dubbed the Nano Twist Active the car will get updated exteriors, better interiors and an opening tail gate thereby increasing practicality. Also on offer would be an AMT equipped version with the automatic gearbox borrowed from the Zest sedan. This move will sure increase its appeal as a cheap, efficient and small city runabout and will also make it the most affordable automatic hatchback in the world
Estimated Price- Rs. 2.5 lakh
Launch Date- April 2015
Engine- 600cc petrol with AMT(optional)
Competition- Maruti Alto 800, Hyundai Eon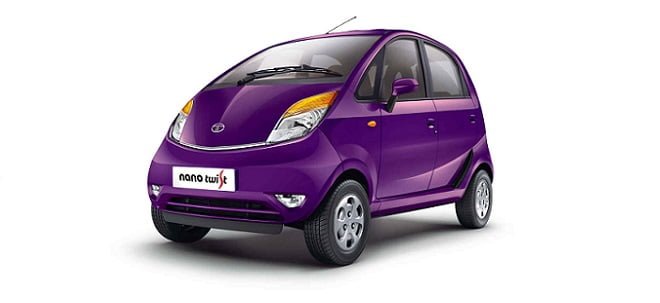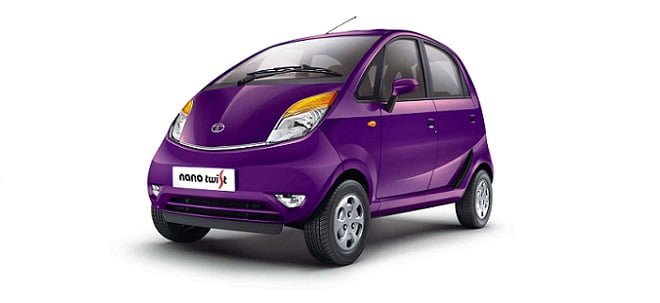 RENAULT SMALL CAR (XBA)
Renault's success in India has so far been limited to the Duster with its other models not finding many takers. The French automobile giant will be looking to change all that with the launch of its new small car codenamed the XBA. Developed specially for emerging markets such as ours, the hatchback will be based on Renault-Nissan's modular CMF-A chassis. Styling will be based on the Datsun Redi-GO concept and the company claims that it will be an "exciting package with unique design cues". Having said that, Renault insists that the hatchback won't be a rebadged Redi-GO by Datsun, Nissan's sister company. However, they will share the same platform and engine.
Read more about Renault's Hatchback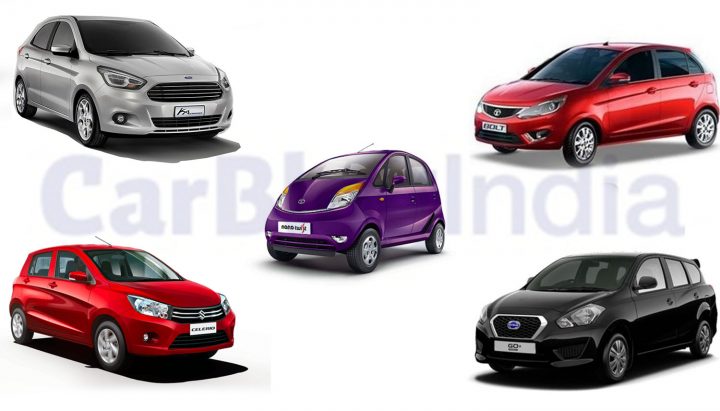 So, on which one of these upcoming cars in India below 5 lakhs are you waiting to put your money on? Do let us know by penning down your answer in the comments section below.