If the Golf GTI enters it will directly compete with the likes of Skoda Octavia RS. The latter will be re-brought in the Indian markets soon.
The Indian market is always believed to invest in cars that are feature-rich but also provide a good fuel economy. However, there are still some hardcore petrolheads who are biased towards performance. And citing to this, German manufacturer Volkswagen is thinking to launch the Golf GTI in India soon.
Known for its fruitful design and power-packed performance under the hood, the hatchback will be directly pitted against the popular Skoda Octavia RS. The design cannot be compared but in the end, it is the performance which counts.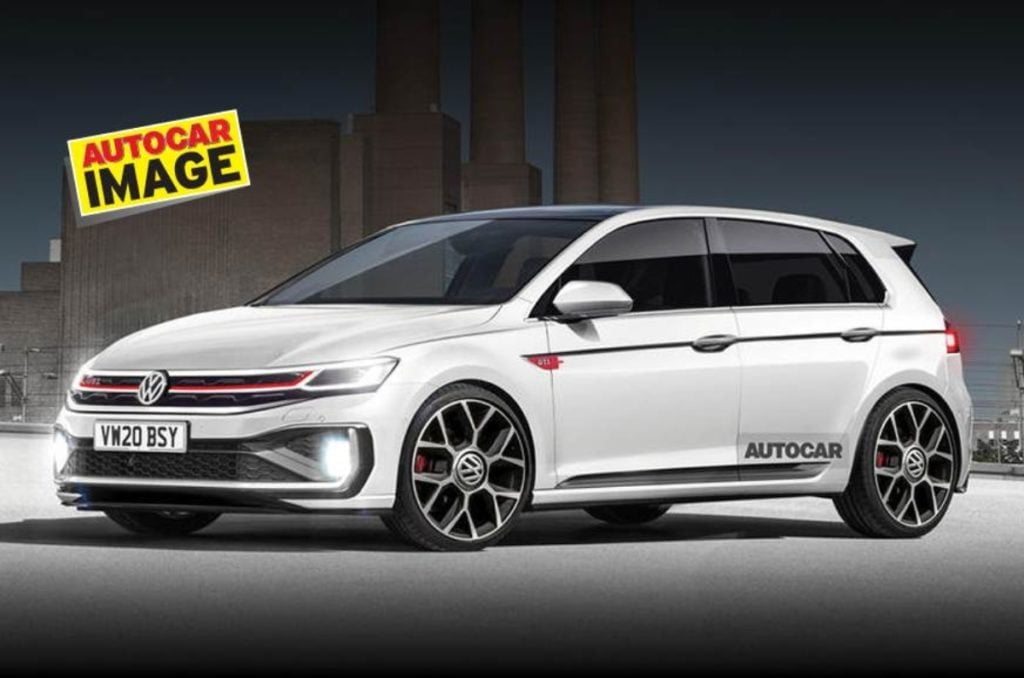 It is not sure if the Volkswagen will bring the Golf GTI in India via CKD (completely knocked down) routre or through CBU (complete built unit). It is possible for VW to bring the car in latter form because of the relaxation of import rules by the government. One thing is sure that it will fetch a petrolhead a whopping 40 Lakh INR.
Also Read: Volkswagen Might Bring CNG As An Alternative Fuel Option In Cars
The hatchback will be available in limited numbers only like its younger sibling, GTI. It is because that carmaker can now only import up to 2500 units per year without the models having to undergo homologation.
Under the hood, the Golf GTI is powered by a 2.0-litre turbocharged petrol engine. However, the power figures are not sure if it will continue with the 255 hp (+15hp) in the standard trim and 290 hp (+45hp) for more powerful TCR which later replaces the current Golf GTI globally. Torque figures which stick to 350 Nm and 370 Nm are expected to increase too.
The Golf GTI will be based on the MQB platform and to improve the steering accuracy, engineers at VW said that the electro-mechanical set-up of the outgoing model has been completely reworked to add more direct ratio.
Also Read: Volkswagen India Offering Standard 5yrs Warranty On All Diesel Engine
The manufacturers are confident about the Golf GTI in India as the car caters the need of space, practicality and performance. It is said that the GTI failed to impress certain people is because of its two-door design. The latter initiated good number of sales in the start but showed a dull response after that.