The new compact utility vehicle will be developed under Volkswagen's 'India 2.0' strategy. Furthermore, the German automaker plans to invest INR 8000 crore and also increase its product localization even further.
Volkswagen India is currently working on an all-new compact SUV for the Indian market. This new SUV is being developed under the automaker's 'India 2.0' strategy. According to a report published in moneycontrol.com, Steffen Knapp, Director, Volkswagen Passenger Cars India has said the company is looking to target the A0 SUV segment in India. This is the same segment which includes the likes of Hyundai Creta and the Renault Duster.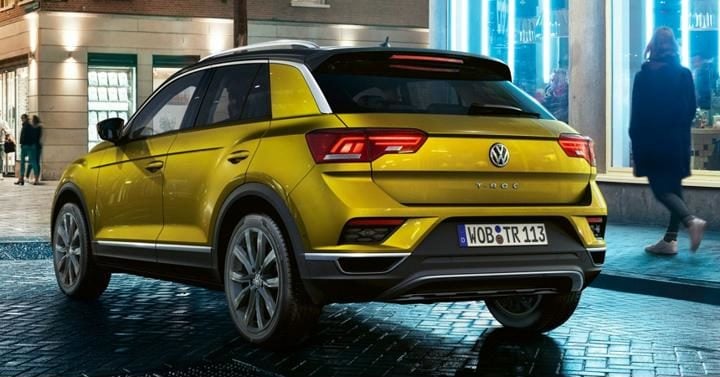 No SUB 4-Meter SUV From Volkswagen
Interestingly, contrary to earlier speculations, Volkswagen India will not launch any product in the sub 4-meter SUV space in India. Instead, the company will focus on the segment directly above it, which is currently lead by the Hyundai Creta. Volkswagen India believes that in this segment they are going to have the highest potential for growth. Furthermore, this segment perfectly fits the automaker's target group.
Talking to Moneycontrol, Steffen Knapp, Director, Volkswagen Passenger Cars India, said: "As a logical step we are looking at the A0 SUV segment, which is one of the fastest growing segments. These are not the sub-4 meter class. We will have something (along the lines of) the (Hyundai) Creta. Because we think they have the highest potential for growth and business case and fits perfectly in our target group."
Also Read: New Generation Volkswagen Polo To Enter India In 2020
This new compact SUV will have the automaker's MQB A0 platform. We expect this particular product to be the new T-Roc SUV from the automaker. The T-Roc SUV is already on sale in the international markets. The Volkswagen T-Roc will have both petrol and diesel engine if it comes to India. Furthermore, it will find its place below the Tiguan and above the Polo in the automaker's product line-up.
Also Read: Volkswagen Polo Gets A New 1.0-Litre Petrol Engine; Replaces The Existing 1.2-litre
To Increase Localization In India
In addition to the Hyundai Creta Rival, the German automaker is planning a couple of other new products for India under the 'India 2.0' strategy. Also, it plans to further increase its percentage of localization in production in our country. Currently, the automaker has 80 percent localization in India. It plans to take it up to 90 percent under the new strategy. For this, Volkswagen plans to invest INR 8000 crore in its operation in our country.
Another interesting detail about the automaker's 'India 2.0' strategy is that the company will not sell any vehicle below the Polo hatchback in our country. It believes that doing that will be very difficult and that it is not the position of the company.
Join us for FREE NEWS Updates on our Whatsapp Community or our official telegram channel.